Rapper Wiz Khalifa Talks "Blacc Hollywood," Pittsburgh, and MC Hammer
BY: Courtney Ryan |
Aug 5, 2014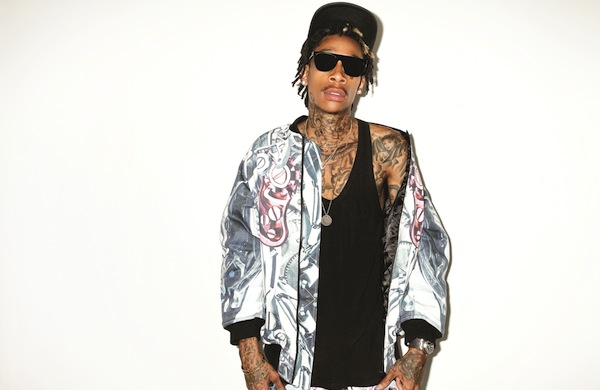 Even if you barely follow hip-hop, you're likely to have heard of Wiz Khalifa. The rapper and Pittsburgh native is at the top of his game this summer, as he takes his
Under the Influence of Music
tour across the country and prepares to release his fifth studio album,
BLACC HOLLYWOOD
. All of this comes on the heels of the wildly popular
28 Grams
mixtape and contributions to the
Teenage Mutant Ninja Turtles
and
22 Jump Street
soundtracks. Tall and lanky, Khalifa is often ringed by a white cloud of smoke (this is even true on his
latest album cover
). His penchant for puffing seems to follow him everywhere—including his
BLACC HOLLYWOOD
release show at Colorado's Red Rocks Amphitheatre on August 19. Groupon is partnering with Snapchat to offer front-section tickets to the show for $4.20, a totally random figure that our supercomputer devised (see 
gr.pn/khalifa
 for details). In anticipation of that show, we caught up with Khalifa to talk about his new album, his hometown, and how he would feel if MC Hammer joined him on stage.
GROUPON: You've kind of become Pittsburgh's prodigal son, and "Black and Yellow" has become the city's unofficial anthem. How much of Pittsburgh is on BLACC HOLLYWOOD?
WIZ KHALIFA: There's a lot of Pittsburgh influence on
BLACC HOLLYWOOD
, especially songs like "Still Down," which I feel is a really Pittsburgh-sounding throwback track. And also, just production-wise, I have a lot of my producers who I've been working with since the beginning of my career on there, really defining the sound of what
BLACC HOLLYWOOD
really is.
G: For this year's Under the Influence of Music tour, you have seven different acts joining you [Ty Dolla $ign, Jeezy, Rich Homie Quan, Mack Wilds, IAMSU, DJ Drama, and Sage the Gemini]. What made you decide to tour with so many diverse artists?
WK: I just like it to be a cool experience for somebody in the crowd. I put myself in that mindframe or that position and then build my show around that. And I listen to all the other artists' music on the regular, so I really enjoy what they do.
G: You're releasing BLACC HOLLYWOOD on August 19 and performing at Red Rocks the same night. Will this show be different from the others?
WK: I'm not sure, because I haven't even thought that far ahead yet. But I don't see it being too different, because I really like the set and the experience of what Under the Influence is this year.
G: You've been pulling surprise guests like Drake and French Montana onstage during the tour. If you had your pick of any artist from any genre to bring onstage with you, who would you choose?
WK: MC Hammer. I used to be a really big Hammer fan.
G: I think he would probably be into that.
WK: Right. He would be fire.
G: A lot of people compare you to Snoop Dogg, and you guys have worked together quite a bit. Do you see him as a mentor?
WK: Snoop's definitely a mentor for me. I would say that he gives me positive reinforcement and motivation to know that I got things under control. And that I can take things to places they haven't even been taken to before. You know, beyond the influences that I might have on my own. He just reassures me that everything we know—everything that he worked to build and then passed down to me and that I'm representing now—he just lets me know that there's a reason for it.
G: What's on the horizon after the tour ends?
WK: After the tour, I'm filming another movie with Snoop:
Mac & Devin Part Two
. Also, my Converse [
Chuck Taylor All Star Wiz Khalifa Collection
] are coming out on August 15.
G: You already had a pair come out. What's new with these?
WK: These are different. The structure and color is different, and the all-around feeling and the presentation is different. The first pair was a little more "Young, Wild & Free," and these are a little bit more where I'm at with my attitude right now.
G: And where's your attitude at right now?
WK: Less is more.
---
Wiz Khalifa BLACC HOLLYWOOD Epic Deal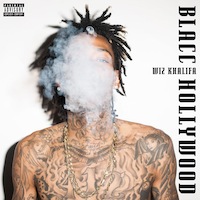 Meet Wiz Khalifa at the BLACC HOLLYWOOD release show at Red Rocks.
Follow "Groupon.com" on Snapchat. We'll send a snap when the deal is live, and the first person to purchase gets it. See
gr.pn/khalifa 
for more information.
BY: Courtney Ryan
Guide Staff Writer
Courtney Ryan is a Chicago-based writer and Derrick Rose fan. She spends almost 100% of her time making or eating popcorn.