Recipe Roundup: Rhubarb
BY: Nathalie Lagerfeld |
Apr 15, 2014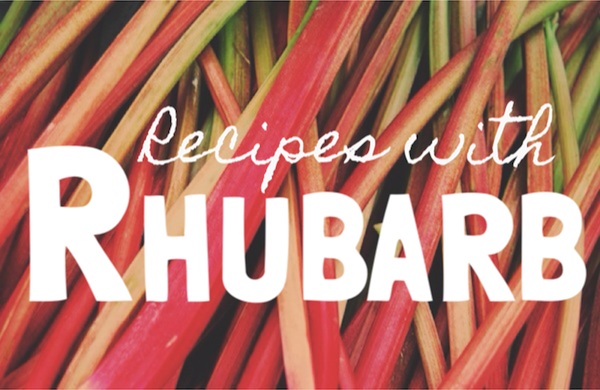 It's not quite rhubarb season yet here in the Midwest, but there's no reason not to plan ahead. These recipes take the stalk beyond conventional strawberry combinations to explore possibilities that range from sweet to savory to lip-smackingly tart.
Savory rhubarb-lentil curry from Scissors and Spice
Spicy lentil curry is a quintessential winter warmer, especially if you're vegetarian or vegan. Here, chopped rhubarb stalks help transition the dish to the still-chilly early days of spring.
Rhubarb and gin sorbet with rose cream from Apt. 2B Baking Co.
It's hard to go wrong with boozy ice cream. This recipe runs with rhubarb's natural tartness, adding a squeeze of lime as well as gin. Add some fluffy, floral-scented whipped cream, and you've got a dessert to remember.
Magret with rhubarb and blood oranges from the New York Times
This savory recipe contrasts rich, fatty duck breasts with two tart spring flavors—with vibrant color to boot.
Whole-wheat oatmeal pancakes with maple roast rhubarb from Serious Eats
Rhubarb simple syrup may be great for drizzling on ice cream or mixing into cocktails, but in my humble opinion, it has no place on pancakes. This recipe solves the quandary by drizzling a rhubarb topping in that maple goodness without which pancakes are not truly pancakes.
Need help implementing your latest recipe plan? Shop Goods for kitchen supplies and tableware.
Photo by Alice Henneman on Flickr.
BY: Nathalie Lagerfeld
Guide Staff Writer
Nathalie is a writer and editor on the Guide's food team. Originally from Virginia, she now lives in Chicago, where she regularly indulges her love of tortas, bibimbap, and Cheez-Its. Follow her on Twitter @maviswillsaveus.