GROUPON GUIDE TO SAN FRANCISCO
Restaurant Spotlight: Fine-Dining, Vegan-Style at Millennium
BY: Anjali Shah |
Jan 29, 2014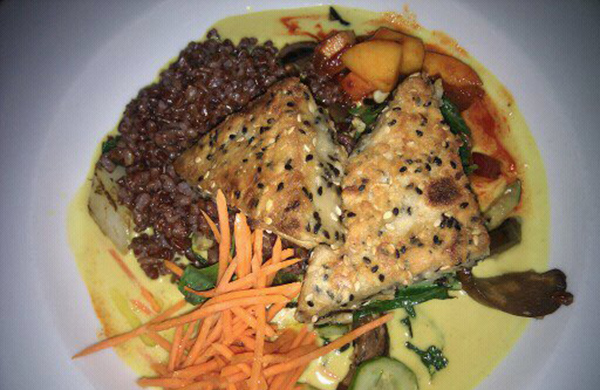 San Francisco has a large variety of vegan restaurant options, and many restaurants that aren't 100% vegan will offer one or two vegan dishes on the menu.
Gracias Madre
(organic vegan Mexican),
Herbivore
(vegan comfort food), Cha-Ya (vegan Japanese), and
Loving Hut
(vegan Asian fast food) are all great options for plant-based meals. But one restaurant in SF stands out among the rest as the only fine-dining vegan restaurant in the city.
Millennium Restaurant
creates a gourmet dining experience out of vegan, healthy and environmentally friendly foods. They strive to make vegan dining fun and exciting, and their cuisine is influenced by the flavors and styles of many cultures. Their menu changes seasonally, which makes it easy to visit multiple times but never eat the same thing twice. Located in the heart of downtown San Francisco, the restaurant has a fantastic design, combining eco-friendly ideas with those reminiscent of a French bistro. It's the perfect balance of upscale chic and an inviting atmosphere.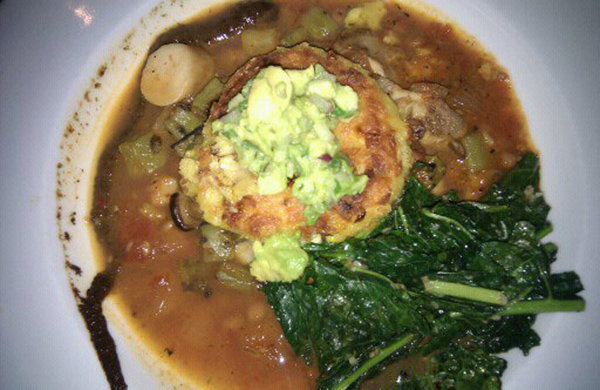 Sample dishes include: an Indian Spiced Red Lentil Soup infused with warm spices and a dash of coconut milk on top; the Black Bean Torte made with a whole wheat tortilla, caramelized plantains, smoky black bean puree, pumpkin-habanero papazul, cashew sour cream, and strawberry salsa; an Indian Spiced Potato cake with cardamom scented grilled eggplant puree, chestnut lima bean coconut saag, tamarind-tomato chutney, pickled fennel, and a cherry tomato salad; and the Peach and Pecan Glazed Tempeh with a peach and molasses glaze, a seared white corn grits cake, roasted green chile cashew cheese, seared broccoli rapini, a peach-ginger chutney, and pickled okra. Desserts are equally fantastic, with vegan cakes, ice cream, and cookies, to name a few. Their wine list is also vegan and organic - not to be missed! And while Millennium is an all-vegan restaurant, their dishes are so hearty that it's likely meat-eaters will be satisfied eating there as well!
BY: Anjali Shah
Anjali Shah is a food writer, certified health coach, and owner of The Picky Eater, a healthy food and lifestyle blog. She taught herself how to cook and now creates healthy, flavorful recipes made with simple, wholesome ingredients. A Bay Area native and a self-proclaimed "foodie," Anjali has become an expert on all things food & health in the SF Bay Area. Through her blog, The Picky Eater, Anjali shares her passion for local finds and tasty, healthy cooking.