Rum Ration
BY: Lisa Ladehoff |
Mar 25, 2013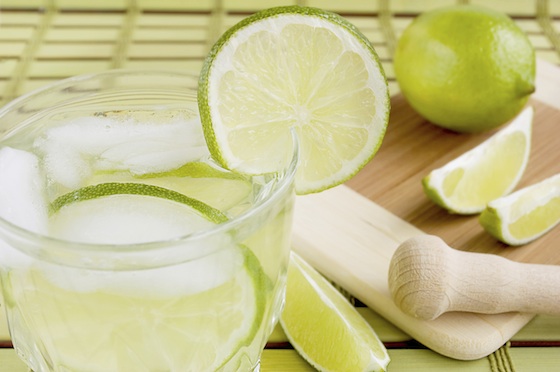 Yo, ho, ho and a bottle of 15-year special reserve Caribbean rum. We get a classic daiquiri recipe from a bartender at the West Loop speakeasy The Office.
There's a lot to like about the larger world of rum, especially its versatility, explains bartender Jason Cevallos of West Loop bar The Office. Rum's different styles—aged or unaged—and its application in cocktails makes it a staple of any at-home bar. A spirit truly of the New World, rum first showed up on the shores of colonial America as early as 1664. Its popularity spread across early New England, and it was even well-liked by the nation's forefathers, including George Washington, who reportedly insisted upon a barrel of Barbados rum at his 1789 inauguration.
Though Cevallos primarily focuses on making "savory, challenging cocktails" for guests of The Office, he recommends the refreshing and rewarding simplicity of a classic daiquiri, a drink that deftly balances sweetness and acidity for a satisfyingly drinkable cocktail. For any rum cocktail, Cevallos's advice is to buy a bottle aged no more than 15 years, and save the more complex, aged rums for sipping neat or on the rocks.
What You Need
2 ounces of four-year Flor de Caña Gold rum
¾ ounce of fresh lime juice
¾ ounce of simple syrup
What You Do
1. Add all ingredients and ice to a cocktail shaker.
2. Shake vigorously, strain over a tea strainer into a chilled cocktail glass, and express a lime peel over the top.
An invite-only bar buried beneath Grant Achatz's Aviary, The Office is a lush, 14-seat lounge where guests have the opportunity to sip unusual concoctions inspired by old-school drinks. A bevy of housemade tinctures makes these unique cocktails just that, and a short menu of decadent eats includes foie-gras terrine and chilled oysters reclining on the half shell.
BY: Lisa Ladehoff
Guide Staff Writer
A native of the city of big shoulders, Lisa is a small-shouldered books and booze enthusiast living on Chicago's Northwest side with a large cat, a tiny bar, and a medium-sized library.