Seven Questions You Wish You Could Ask Your Hairstylist
BY: LIZ JURANEK | 8.21.2014 |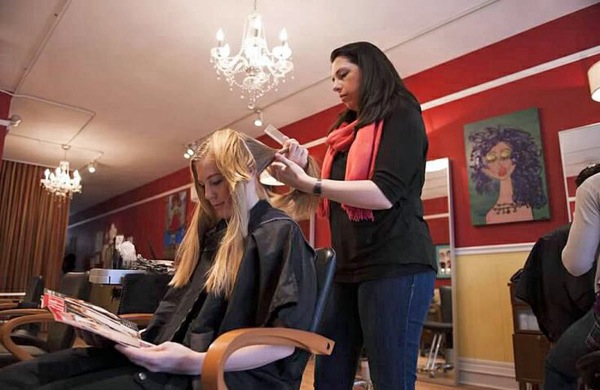 Unless you've been growing your hair out since 1973, you probably visit the hair salon at least a few times a year. But even if you're a regular, chances are you still have some questions that are tough to ask when you're in the stylist's seat: How much should I tip? How much small talk should I make? What if my phone rings while I'm being shampooed?
To find the answers, we called up Chicago's Red 7 Salon. The stylists there know their haircare etiquette—the salon has been named one of the best in the state by Elle and Chicago magazines. We spoke to co-owner and managing director Jason Hall, who shared his advice for clients looking to be on their best behavior.

What's the best way to explain to a hairdresser what kind of hair I want?
Nothing beats a visual aid. "A picture is great because it gives a shortcut to breaking down what the client is looking for," Jason said.
Sometimes, though, clients can get caught up in a fad and don't consider how a star's hairstyle will work for them. "Remember when Charlize Theron had the really short blond pixie? We had clients who brought in pictures of that, but those clients did not look like her. She has very predominate cheekbones; she has very fine- to medium-texture [hair]. Maybe the client's face shape is more round and the hair texture is more thick." If you do bring in a picture, it's best to view it as a flexible template, not a must-have goal.
Do I need to schedule a consultation? And does it cost extra?
That depends on the salon, Jason said. "Most reputable, upstanding salons will build consultation time into new appointments." He noted that Red 7 sets aside at least 15 minutes. If you're curious about your salon, just ask. In fact, "just ask" is a great rule in general: "I think the more questions [clients] ask beforehand, the more satisfied they'll be later," Jason said.
Ask your hairdresser which men's haircut is best for your lifestyle or if you should try going gray.
Making a phone call while my hair gets shampooed is fine, right?
Jason has seen customers conduct business calls while the stylist tries to keep the water and suds away from their phones. "It's disrespectful," he said. Unless the call absolutely can't wait, leave the phone in your pocket or bag.
Do I have to make small talk?
There's no pressure to chat if you'd rather not. But small talk isn't just meant for passing the time—it also helps the stylist to get to know you. "Over time, it will help to dictate [the client's] look," Jason said. For example, if a client mentions time-consuming job responsibilities, the stylist may double-check to make sure they still want a high-maintenance 'do. Just don't try to shout over the blow dryer.
Is it OK to go in with dirty hair?
Jason calls unwashed hair "lived in," rather than dirty. In most cases, he said, hairdressers prefer that you don't wash your hair the morning of your appointment. Freshly washed hair won't hold color foils as well as lived-in locks, and the same goes for updos. Jason suggested shampooing the night before an appointment, as a small amount of your hair's natural oils will help the style last.
What should I tip for good service?
"If you feel like the service is great or excellent, you should do 20%," Jason said. "If you feel like it's less than passable, do 5%–10%." But for a special event, such as a wedding, "it should be closer to 25%–30%."
Drop a quarter into your own tip jar if you can french-braid your hair in 90 seconds.
What should I tip assistants? And what about owner-stylists?
A salon assistant might shampoo your hair, help your colorist, or perform other treatment-related tasks. Tipping them really depends on the salon's policy. Jason recommended asking your stylist if they "tip out"—that is, if they give a portion of their tips to assistants. If they tip out, he suggests increasing your gratuity from 20% to 22% or 23%. If they don't, then tipping the assistant around $2 is polite, but you can always tip more if they're exceptionally attentive.
As for owner-stylists, you should tip them too. Although they do set the salon's prices, they also have to account for overhead costs. "Not tipping the owner is kind of old-school," Jason said.
Photo courtesy of Red 7 Salon
We're big on manners here at the Groupon Guide. Be kind to us and take a look at these articles: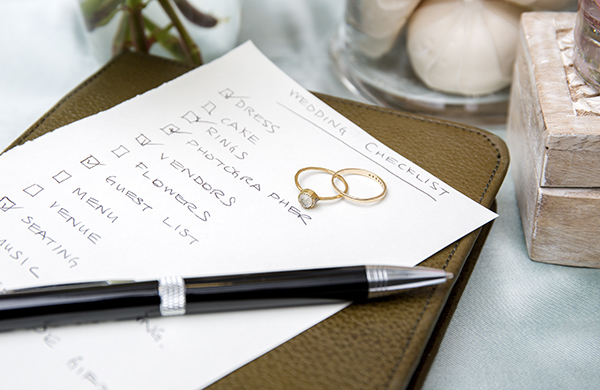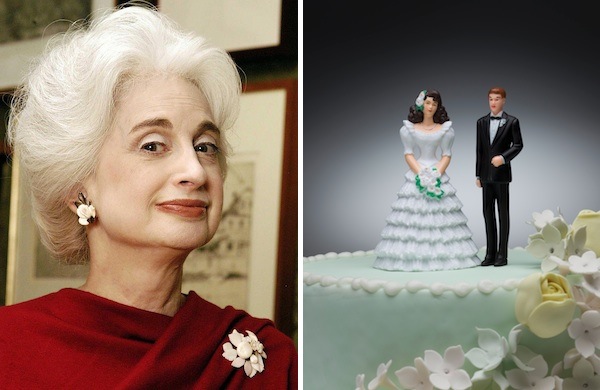 BY: Liz Juranek
Guide Staff Writer
Liz is a beauty writer whose two greatest joys are red lipstick and her pet dwarf hamster.