GROUPON GUIDE TO SAN FRANCISCO
San Francisco's Ultimate Juice Guide
BY: Andi Fisher |
May 16, 2014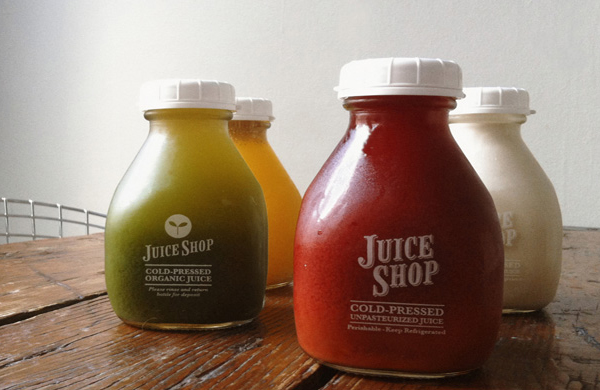 Spring has sprung and summer is just around the corner.  The changing of the seasons is the perfect time to be thinking about a juice cleanse; it's spring cleaning for your body!  Whether you want to shed a few of those extra winter pounds or detoxify from your overindulgent spring break, the city's juice shops have you covered. There is no shortage of really great spots in San Francisco, and in some areas, like the Financial District there is literally one on every block.
All of the following stores offer multiple options: cleanse packages of individual juices that can serve as a meal replacement or a healthy snack.
The Juice Shop (Marina/Cow Hollow, Financial District)
The Juice Shop offers cold-pressed raw juices extracted using a hydraulic press. This allows their juice to keep longer and maintain more natural vitamins and enzymes from the organic fruits and vegetables, which they use to make each bottle.  They make their juice daily with locally sourced produce bottled in glass containers.  There is a $2 deposit credit if you return the bottle. (Pictured above)
Native Juice Company (Financial District)
Native Juice Company is a juice and smoothie bar with product made to order and customizable.  They use locally sourced ingredients from California organic farms.  For their smoothies, they use coconut milk and coconut water as their base. They have a little sense of humor as well, with funny names like Rebecca Romaine and Popeye on Vacation.  Juices are served in biodegradable plastic cups.
Pressed (Noe Valley, Embarcadero, Downtown)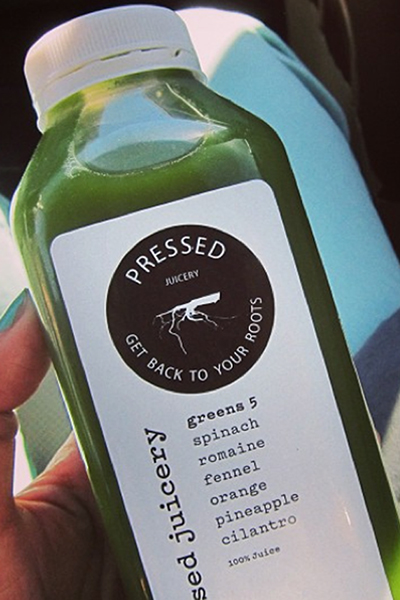 This L.A. based juice chain also uses a hydraulic cold press process to make their juices. They are not pressed to order but are bottled within the previous 24-hours to preserve the nutrients and enzymes at the cellular level. They have a very large selection of unpasteurized and raw juices. You can buy individual drinks or purchase a juice cleanse, all served in BPA free plastic bottles.
Thrive  (Embarcadero)
Thrive has bottled cold pressed organic juice with interesting combinations of fresh herbs, nuts, fruits and vegetables.  They also have coconut, nut and date drinks which are a bit different from the rest of the offerings in the city.  They focus on cleanses but do sell individual juices.
More juice shops:
·      Greens & Company (Cow Hollow)
·      Happy Moose Juice (Mission)
·      Living Greens (Bernal Heights)
·      Project Juice (Financial District, Mission)
·      Sidewalk Juice (Mission)
·      The Plant (Embarcadero, Marina/Cow Hollow, Financial District)
Cleanse, healthy snack or just curious there are plenty of juice options in San Francisco.  Swimsuit season is just around the corner, so get out there and juice! Also, to find additional spots to juice it up in San Francisco, check out this post from Gayot.