GROUPON GUIDE TO WASHINGTON-DC
Seven Spring-Cleaning Tips from a "Hoarders" Helper
BY: Kelly MacDowell |
May 5, 2014
Even if you've been living under piles of old magazines and holiday decor, you might recognize Jane Carroo. The certified professional organizer, move manager, and founder of Chicago-based Clutter Coach Company has been featured on national television programs such as The Early Show on CBS and Hoarders. The secret to her success, however, isn't as simple as a knack for tidying. It has more to do with empathy.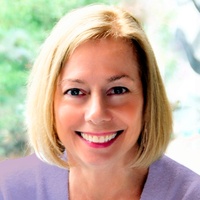 Carroo's background is in life coaching, and it goes hand-in-hand with her organizing biz. She recognizes that purging possessions from your home can be a very stressful, personal experience. "[The process] is mostly based on the person and what works for them. It's not a one-answer-fits-all," she says.
For example, to keep her own home organized, Carroo has a simple rule of thumb. "I like to review everything I own yearly. When I review items, I can decide if that item no longer suits my needs, or that I don't like it anymore." She'd never force this guideline onto her clients, though. "That's not my place. I don't believe in imposing my personal thoughts on anyone else."
So, how does she approach a task as intimidating as spring cleaning without hard-and-fast rules? The key is building motivation. Here are Carroo's seven tips for spring cleaning your way.
1. Get excited about it.
"Coming off a really rough and challenging winter, [...] we're all anxious to get into spring mode. Anyone who's overwhelmed…should approach this project with joy," Carroo says. Try to embrace the prospect of a clean home, instead of dreading the act of cleaning. Think about the parties you can throw when the space is free from clutter. "A lot of people approach [cleaning] like drudgery, but we have to do it at some point, and we feel so much better when we get it done."
2. Make a list.
"Take a notepad, walk around your home, and make a list of the things that need to be done," Carroo suggests. "Whatever needs attention, [whether] it's washing the windows or putting away the holiday decor." You're basically organizing your organizing plan, which splits it into steps and makes it seem less huge. Creating a list encourages a feeling of control.
3. Then—and this is important—put that list on your calendar.
"If you don't put it on the calendar and plan for it, it's not gonna get done," Carroo warns. "Break [your list] down timewise so you don't feel so overwhelmed by it." For instance, block out half of a Saturday to work on particular tasks, and sprinkle other chores over the rest of the week. But try to keep the scheduling specific, so you always know what you're tackling that day.
4. Start small.
Carroo says that completing a small task often has a snowballing effect: you feel inspired by your success to clean more and more. "Many times when people are stuck, I tell them to start with the junk drawer. Just tackle your junk drawer. They get energy from it. They don't want to do it, but it'll only take 15 minutes or a half an hour, and then they feel like they've really accomplished something."
5. For larger projects, don't be afraid to ask for help.
Working with others—friends, family members, or a professional such as Carroo—lightens your load, but it also forces you to articulate out loud what your attachment (or lack thereof) to a certain item might be. By offering "an objective, fresh perspective," Carroo says, your cleaning buddies can help you let go of the items you don't truly need.
6. Figure out where everything will need to go.
Before you start tossing things to the proverbial wind, decide what you'll do with your discarded items. "I'm a really big advocate of recycling and donating," Carroo says. "Consider adopting a favorite charity and donating on a regular basis, or recycle stuff that isn't easily used by someone else."
7. Maintain the cleanliness.
After all that work, the last thing you want is to do it over again next year. Get the calendar back out, and set up monthly or seasonal tasks for yourself. "That's going to allow [you] to touch every little thing throughout the year, instead of taking it all on at once," Carroo says. When next spring rolls around, spring cleaning will be like any other monthly spruce-up.
Headshot courtesy of Jane Carroo