Seven Things at Eataly We Want to See Make the Move from New York to Chicago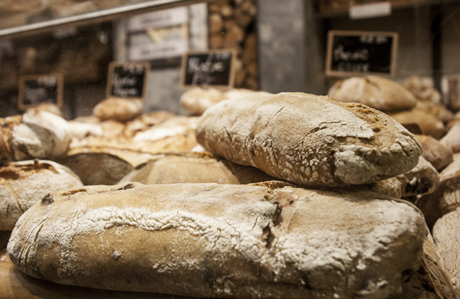 My favorite thing about my annual trip to New York has always been the food. From rainbow cookies and cupcakes to bagels and pizza, my to-do lists have always been filled with as many tiny bakeries and Chinese joints as parks and museums. On recent trips, my go-to has been
Eataly
(soon to be at 43 E. Ohio St.), that bastion of Italian imports, sandwiches, gelati, and pastas. As its tagline declares, "Eataly is Italy"...or as close as we can get on any given day. So when I heard Eataly was coming to Chicago this fall, I basically lost my mind. When I found myself in NYC this summer, I spent a morning at Eataly, stuffing myself with everything I could to tide me over until Chicago's outpost opens. (And until then, there are plenty of great
Italian restaurants in Chicago
to help us all pass the time.) Here's a look at the parts of the market I most hope carry over to the new location.
1. The Restaurants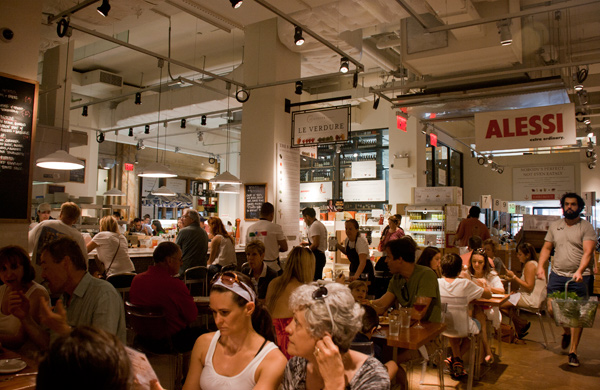 Eataly NYC boasts nine restaurants, from stands serving paninis and rotisserie sandwiches to full-service sit-down spots; the Chicago location will have eight. At Le Verdure, chefs create at least 13 dishes each day that focus on fresh, seasonal produce. La Pizza & La Pasta combines housemade mozzarella, San Marzano tomatoes, and fresh pasta, and Il Pesce serves roasted and pan-seared fish. Near the deli, diners stand around high tables, sharing plates of cheese and salumi. Whatever you're craving, somewhere in Eataly is serving it.
2. The Drinks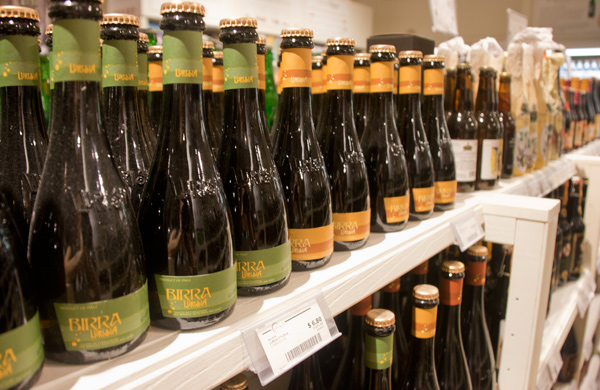 While shelves filled with imported Italian beers, wines, and liquors line the marketplace, the libations at Birreria originate closer to home—30 feet from your seat, in fact. There, head brewer Peter Hepp creates unfiltered, unpasteurized cask ales in collaboration with such industry experts as Sam Calagione of Dogfish Head; this partnership will continue at Birreria's Chicago outpost. The menu features both lighter fare such as antipasti platters as well as heartier sausages and roast leg of lamb.
3. The Sweets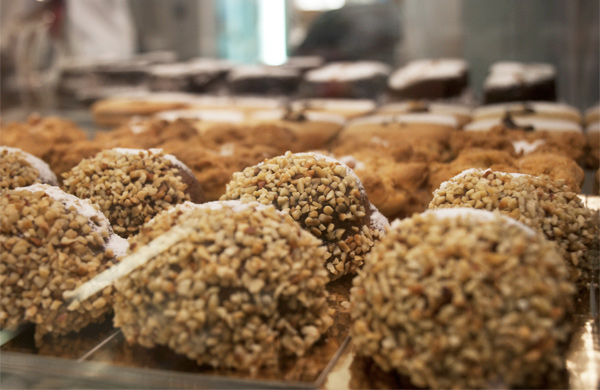 Eataly is full of savory delights, but these are balanced by a plentitude of sweet treats. A gelato stand dispenses more than a dozen flavors of gelati and sorbetti made in small batches. Nearby, a bakery displays housemade Italian-style cakes, tarts, and pastries. A chocolate stand showcases hazelnuts enrobed by dark chocolate, sourced from respected Italian brands such as Venchi and Baratti & Milano.
4. The Pasta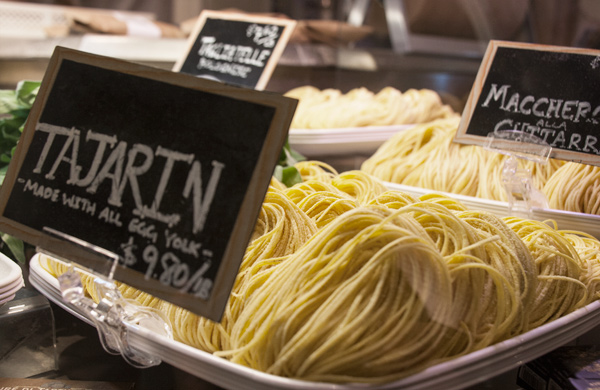 At this busy counter, pasta makers create two dozen varieties of fresh pasta by hand using nothing but flour, water, and eggs; fillings are made using only ingredients found at Eataly. Shoppers can watch as these artisans transform dough into spaghetti, orecchiette, ravioli, and garganelli; each shape is inspired by regional Italian traditions, such as Sardinian gnocchi.
5. The Groceries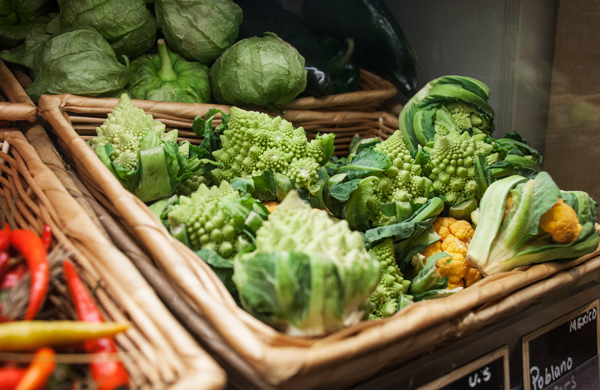 Imported Italian products abound all around the market, from honey, tomatoes, marmalade, and olive oils to flours, arborio rice, and dried pastas. Refrigerated cases burst with a range of cheeses, such as burrata, parmigiano, and quark, some from Italy and some made locally. Dried sausages and packages of proscuitto and porchetta are ideal for picnics and appetizer spreads at parties; the Chicago location will offer cured meats made by newcomer
West Loop Salumi
(1111 W. Randolph St.). Produce offerings include whatever's in season—baby cauliflower and peppers—as well as a wall of mushrooms.
6. The Bread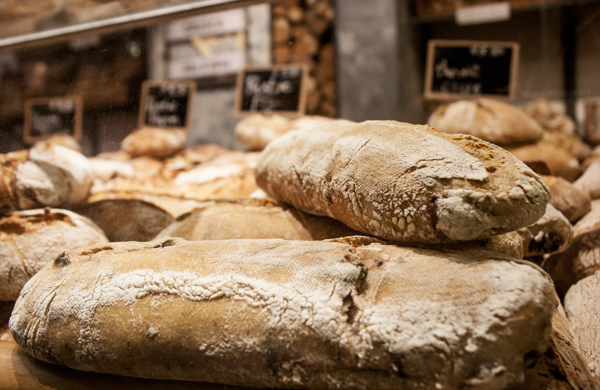 Half a dozen warm focaccias make for fantastic take-away lunches, topped with prosciutto, onions, peppers, and cheese. A dozen hand-kneaded breads incorporate natural yeast, lending sourness to each variety, which include classic baguettes and rustic fig loaves. Eataly's bread oven—brought over brick by brick from Spain—runs on sawdust and features internal tiles that maintain varying temperatures, meaning each loaf must be rotated every 10 minutes until it's done.
7. The Meat and Seafood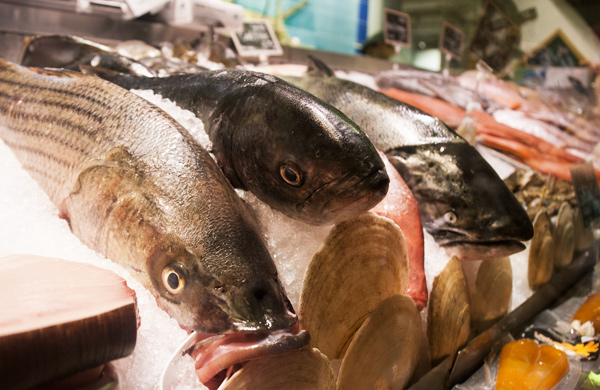 At the seafood counter, wild caught is the name of the game. Wild grouper, salmon, cod, and monkfish share space with grumpy-looking whole fish and Spanish octopi. Oysters, spot prawns, live lobsters, and tiger prawns the size of your hand round out the selection. This seafood is hand selected each morning at Fulton Fish Market, ensuring only the freshest and best-quality items end up in the case. At the meat counter—overseen by third-generation butcher Pat LaFrieda—everything comes from sustainable farms and ranches, including lamb, veal, and Angus and Piemontese beef.
Photo: © Melanie Bartelme, Groupon