Shop Local: Where to Get Delicious Made-In-Seattle Gifts
BY: Leslie Seaton |
Dec 8, 2013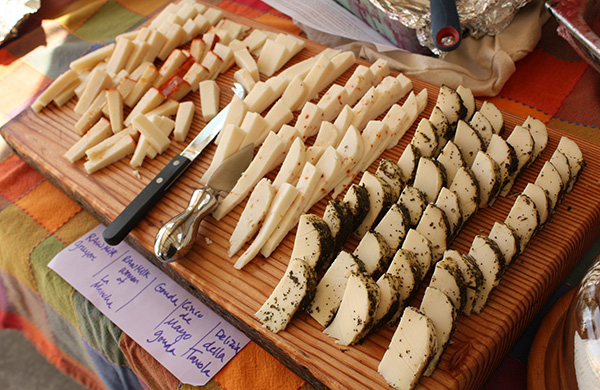 There are many reasons to shop local: environmental, economic, civic. Here in Seattle, there is the added incentive that so very many of our local products are just absolutely delicious. Whether one is shopping for a small hostess gift or special treat to send cross-country, there are a variety of places to buy locally-produced food gifts that are sure to please.
Farmers Markets
Our local farmers markets are great places to pick up the components for some truly unique gift baskets (including, sometimes, the baskets themselves). Holmquist Hazelnuts' flavored hazelnuts and Jonboy Caramels are some top sweet treats. Rockridge Orchards' vinegars, ciders and syrups are excellent, as are Woodring's jellies, jams, chutneys, spreads and chocolate sauces. Savory options include dried mushrooms from Foraged and Found and canned, smoked or jerkied salmon from Loki. If the basket is due to be delivered soon and locally, tuck in some sturdy, easy-to-please produce like squash or apples and decorate with a bouquet of flowers.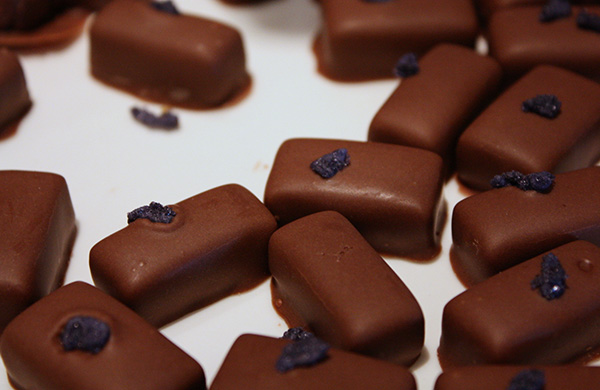 Grocery Stores
Last-minute gift options at the big chains are at best impersonal (maybe a selection from the gift card display?) or at worst completely absent. But our local independent grocers offer entirely respectable gift choices that make excellent hostess presents, perfect to pick up when one's on the way and running a little late. PCC Natural Markets and Metropolitan Markets offer a great selection of reliable hits like cheese (Kurtwood Farm's Dinah cheese and anything from Gothberg Farms are perfect picks), chocolate (both stores stock Fran's and Theo Chocolates) and preserves (Boat Street makes an especially popular pickle). Even better: these smaller stores usually have excellent customer service, making it much easier to get help tracking down just the right local gift.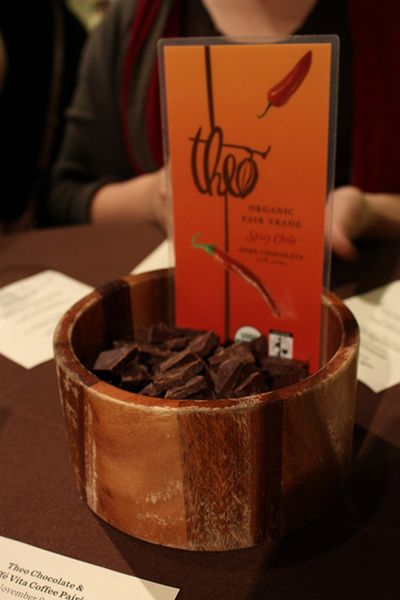 Specialty Shops
Sugar Pill in Capitol Hill and Picnic in Greenwood are two small shops that offer a variety of Puget Sound products. Sugar Pill has locally-crafted bitters like Kari's Island Bitters and honey from Ballard Bee Company.  Picnic offers local wines (and has regular tastings to try before one buys), and a carefully selected inventory that includes local specialties like San Juan Island Sea Salt and Marge Granola.
Wine Shops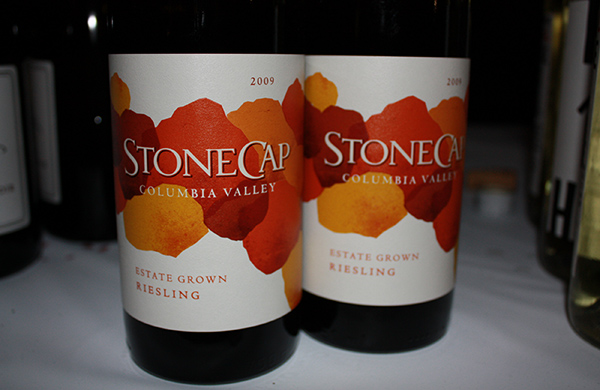 Wine World Warehouse in Wallingford and Esquin in SODO offer the usual array of imports, but they can also provide the perfect bottle of Washington wine. And with the recent change in liquor laws, they now offer the best of our local distillers, too, like Big Gin. For the chocolate lover on the list, check out Sound Spirits' Depth Cacao: it's made with nibs from Fremont's Theo Chocolate.
BY: Leslie Seaton
Leslie Seaton runs the website Fresh-Picked Seattle, a comprehensive calendar of local food, free, and nature events. The site was started in December 2008, and in the past five years, she's hand-picked and listed thousands of local events – and attended hundreds of them herself! If you want to know when and where to go to learn Thai cooking, hear an author talk, take a kayak class, attend a free wine tasting, or a variety of other fun local activities, she's the person to ask.