Sixteen-Year-Old Edon Is the Jewish Justin Bieber
BY: Kelly MacDowell |
Mar 27, 2014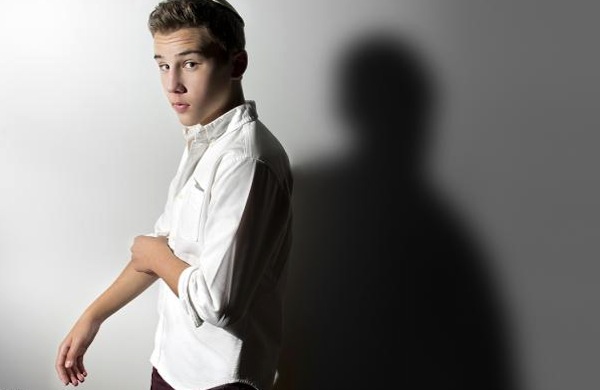 The yarmulke-wearing
America's Got Talent
alum has accomplished more than most adults—and he just became old enough to drive.
Lots of high-school kids strive to be popular. But most high-school kids aren't 1.2 million YouTube views popular.
Edon Pinchot
is. The 16-year-old Chicago native started posting his covers of Top 40 songs a few years ago, and before long he was racking up retweets from celebs such as Sara Bareilles, who fell hard for his version of "King of Anything." Bolstered by more than 15,000 Facebook and Twitter followers, he even landed a spot on
America's Got Talent
in 2012, making it to the show's semifinal round. Aside from his undeniable musicianship, Edon's signature has been his yarmulke. Yes, that's right. He was raised in an Orthodox Jewish family and wears a kippah in all of his videos, which has earned him a reputation as the "Jewish Justin Bieber." If you missed Edon's magical run on
AGT
, catch up on the craze with these three essential YouTube videos.
"Count on Me" (Bruno Mars cover)
This 2011 video is one of Edon's earliest postings, and it's marked by home-video touches like the garage-door backdrop (or are those blinds?). Despite the low production values, the singer's preteen pipes ring clear as a bell as he smiles into the camera like the variety-show veteran he's destined to become.
"Titanium" (David Guetta feat. Sia cover)
For the quarterfinals of
America's Got Talent
, Edon sat at the piano for one his trademark covers and garnered high praise from all three judges (yes, even Howard Stern). We give him bonus points for his mad hoops skills in the artist profile footage and for smiling politely at Nick Cannon's awful joke about the standing ovation being better than puberty.
"Novocaine"
Released on March 18, this video for Edon's new single finds the kid all grown up (That blazer! That pocket square!) and belting out lyrics about the pain of a relationship gone awry. It's decidedly less bubbly than his cover songs, but hey, you can't make a Jewish Justin Bieber without breaking a few hearts.
Edon plays Lincoln Hall on Sunday, April 6, at 6 p.m. Tickets are $15–$20.
Photo courtesy of edonmusic.com
BY: Kelly MacDowell
Kelly's first concert was Fleetwood Mac and her first career was in the beauty industry. Now a style and music writer, she loves Project Runway and her dog, Watson.