Skin Undertones: How to Determine Yours
BY: Editorial Staff |
Jan 14, 2019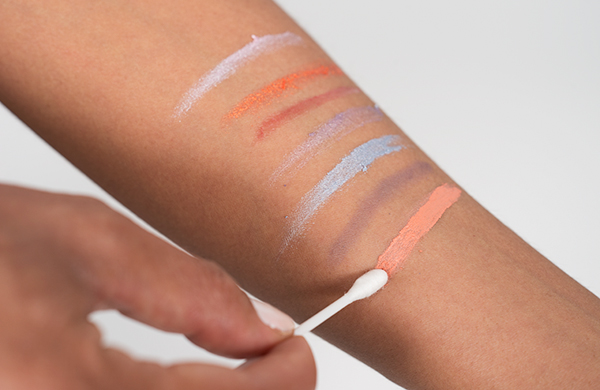 Why does one red lipstick look perfect on one person, but too pink on another? And if you can't copy your best friend's favorite red, how do you choose the crimson lip shade that's perfect for you?
The best place to start is your skin and figuring out its undertone.
What are skin undertones?
The skin's undertone is just what it sounds like—the color that is beneath the skin's surface. Your skin's (over) tone can be basically described as its shade of brown or beige, and is often described as ivory, light, medium, tan, and dark.
But the undertone determines the difference between golden skin, rosy, and olive, for example. Your skin undertone can be cool (pink or blue), warm (yellow or peach), or neutral (a balance between the two). So while you might have the same skin color as your best friend, the undertones can be different. This means one shade of red can make your skin look vibrant, while it makes your friend's look washed out.
How do I determine my skin undertone?
To determine your skin undertone, examine its overtones, factor in your tendency to tan, and look at the veins in your arms. And then check out this chart:
| | | | |
| --- | --- | --- | --- |
| | Warm | Cool | Neutral |
| Skin (over)tone | Olive, golden, or yellow | Pink or red | A mix of both |
| Reaction to sun | Tans easily | Burns easily | Burns at first, then tans |
| Vein color | Green | Blue | Greenish blue |
How does my undertone help me pick makeup colors?
While you should also consider your hair and eye color, your undertone is a great guide to helping you pick out makeup shades. This chart should help (we love charts). Those with neutral undertones can choose from either column.
| | | |
| --- | --- | --- |
| | Warm | Cool |
| Bronzer | Orange-y or brown | Terra cotta |
| Lip color | Peaches, corals, warm nudes, orange-y reds | Pinks, berry tones, pinkish nude and reds |
| Eye makeup | Soft browns, beiges, golds, forest green | Lnk pinks, greys, purples, blues |
| Blush | Apricot, amber, bright pinks | Cool pinks, mauves |
While undertones are a key factor when considering which makeup shades to wear, they're not the only one. Find out more about how your hair color and eye color can play a role.
Photo by Andrew Nawrocki for Groupon
This article was originally written by Favin the Maven in 2014 and has since been updated by our editors.
RELATED READS:
---
19 Pics of Hair Color Ideas from Stylists at Real Salons
At your next appointment, find inspiration in one of these colors.
13 Blonde Hair Pictures from Real Stylists
Images to inspire you to go blonder at your next salon appointment
BY: Editorial Staff
From buying guides to trend forecasts, we cover everything you need to know about your favorite products. Shop great deals on housewares, electronics, and beyond.