Sleepy Sun: The Warmer Side of Psych Rock
BY: Will Landon |
Mar 5, 2014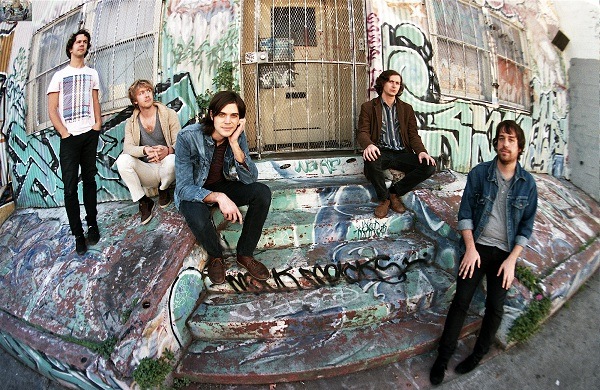 Thanks to their long-lasting friendship, the five members of Sleepy Sun craft intricate psych rock that's warm as opposed to confounding.
A lot of bands get lumped into the "psych-rock" label, but in the case of Bay Area quintet
Sleepy Sun
, it's an accurate term. Just look at their
trippy video
for "The Lane." However, there's a warmth to their music unheard in psychedelic forefathers such as Iron Butterfly and early Pink Floyd. Chalk it up to the friendship between the musicians, who have known one another for decades. See the band chum around as they navigate jams both sludgy and sweet at
Schubas Tavern (3159 N. Southport Ave.)
on Monday, March 10, at 8 p.m. Supercell Mothership opens.
Tickets are $13 and can be purchased here. Listen to "Galaxy Punk" from the band's latest release,
Maui Tears.
BY: Will Landon
Will Landon is a Chicago-based writer who sings punk rock songs with the Blue Ribbon Glee Club and occasionally works for free as an assistant stage director.