Snowshoeing for Seattleites: Classes and Resources for the Novice
BY: Leslie Seaton |
Jan 29, 2014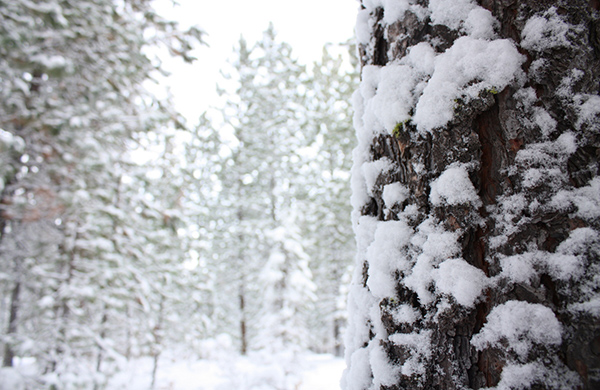 Seattle is an active town, but during the gray wet days of winter, it can be difficult to get motivated to head outside for a walk or jog. But for the outdoorsy type, fun in the fresh air can be crucial to counteract the winter blahs. This is where snowshoeing comes in. It's a less risky winter sport than downhill skiing, and a more accessible one, too. And fortunately, here in Seattle, we have many resources to help the novice get started.
Free lectures
Outdoor emporium REI is the spot to pick up gear and clothing, but they also offer a ton of free public programs as well. Each winter, their calendar is full of free talks on winter sports, including snowshoeing, and these are a great way to learn more about the sport before committing to heading out to the cold. These are usually offered weekday evenings, and rotated through their various Seattle-area locations (downtown, Alderwood, Issaquah, Southcenter, Redmond, even farther afield to Tacoma, Silverdale and Olympia). The programs usually require registration and do fill up, but often they can accommodate walk-ins, so it's worth giving the local store a call even if an event does appear to be full.
Organized outings
After learning the basics indoors, it's time to head out! But as a novice, one might not want to invest in pricey equipment or venture out on the trail without a little onsite guidance from experts.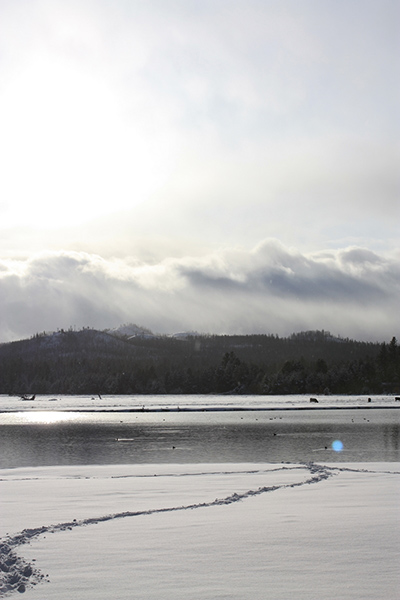 Puget Sound parks and recreation departments can help with both of those. The parks departments of several Puget Sound-area cities – including Everett, Edmonds, Bellevue, and Bainbridge Island – offer a wide array of snowshoe expeditions throughout the winter. They can range from beginner outings to more strenuous intermediate trips.  Snowshoes and transportation to the site are usually included in the overall cost, and most event listings include the acceptable age range for participants to help target family-friendly events. Event info and registration can be found on each parks department's program registration site or in seasonal program brochures. REI, in addition to their free lectures, also offers outings, although theirs can be a little pricier than the parks events. Like the park events, equipment and transportation are usually provided.
On one's own
Once up to speed on the process, and after getting some real-time instruction from the experts, now it's time to plan one's own trips. The Washington Trails Association website is the best place to check first. Their Winter Recreation Info page tracks weather conditions and has safety tips.  They also have listings of great snowshoe trails, and fellow users leave trail reports to keep others up to date on conditions and considerations.
BY: Leslie Seaton
Leslie Seaton runs the website Fresh-Picked Seattle, a comprehensive calendar of local food, free, and nature events. The site was started in December 2008, and in the past five years, she's hand-picked and listed thousands of local events – and attended hundreds of them herself! If you want to know when and where to go to learn Thai cooking, hear an author talk, take a kayak class, attend a free wine tasting, or a variety of other fun local activities, she's the person to ask.
Fun & Leisure Deals in Seattle