Son Lux's Fusion of Classical and Electronic Music Will Make You Dance
BY: Will Landon |
Mar 21, 2014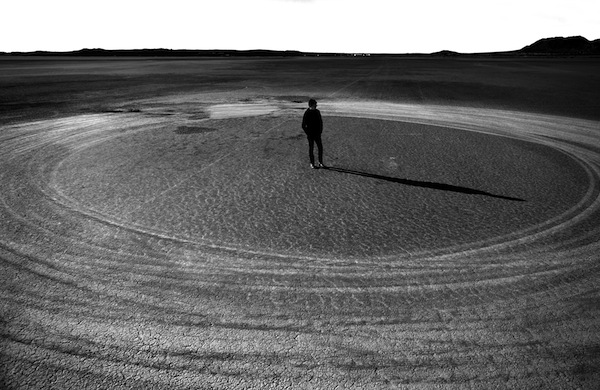 Ryan Lott blends chamber music, hip-hop, and minimalist electro-pop to create soaring compositions. He occasionally gets help from some gifted friends.
Ryan Lott—perhaps better recognized by his stage persona,
Son Lux
—is known for being a lone wolf and a formidable composer. He's also
an admitted perfectionist
, orchestrating dense, hip-hop-influenced chamber-pop compositions that are both haunting and danceable. For much of his recording career, Lott has worked in isolation, starting with a debut album that took him four years to complete. It seems that he's discovered the benefits of collaboration. On 2013's
Lanterns
, the artist reached out to other gifted musicians for help. Thunderous single "Lost it to Trying" features the misty crooning of several female singers, and a recent remix of his track "Easy" showcases the vocal stylings of indie-pop darling Lorde. Both undulating pieces sound like something you might sway to alone, in an empty field at dusk. At the same time, the beautiful melodies and hopeful lyrics lend themselves to crowd sing-alongs—just like the kind you'll find if you catch Son Lux at
Schubas Tavern
(3159 N. Southport Ave.) this week.
Son Lux comes to Schubas on Tuesday, March 25, at 8 p.m. Leverage Models opens. Tickets are $12 online and can be purchased here.
Listen to "Lost it to Trying" from Son Lux's latest release,
Lanterns
.
BY: Will Landon
Will Landon is a Chicago-based writer who sings punk rock songs with the Blue Ribbon Glee Club and occasionally works for free as an assistant stage director.