Spend Your Calories Like Spiaggia's Chef Tony Mantuano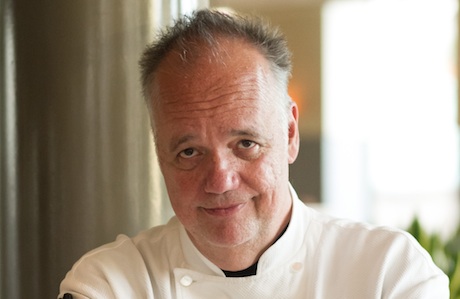 Tony Mantuano has competed on
Top Chef Masters
. He's won a James Beard Award for Best Chef Midwest. He's cooked for President Obama. Yet in 2014 he looks to be just as busy as ever. Chef Mantuano is in the midst of relaunching his Michelin-starred
Spiaggia
(980 N. Michigan Ave.), perhaps his best-known restaurant, where he'll create a more modern atmosphere complete with a new lounge space. And in the spring he'll open his first non-Italian eatery. At the beginning of what's shaping up to be a busy year for him, Chef Mantuano sat down with us to share his plans, as well as some of his favorite places to unwind when he's not in his own kitchens.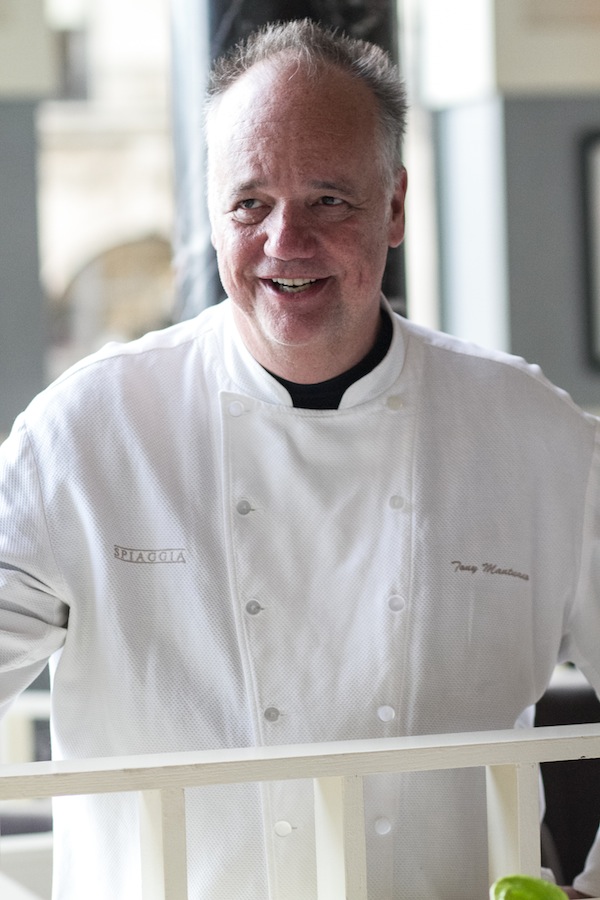 GROUPON: I've seen you around at a couple restaurants—not that I'm stalking you—but I've seen you at Au Cheval (800 W. Randolph St.) and Slurping Turtle (116 W. Hubbard St.), and I was thinking it's really cool to see other chefs at their peers' restaurants, supporting each other, and it also makes me feel like I picked a good restaurant to be in. It made me wonder, what are your favorite places to go when you're not in your own kitchen?
TONY MANTUANO: Slurping Turtle we like a lot. Let's see. I like
Publican
(837 W. Fulton Market) a lot, I've gone there quite a few times. It's sort of a regular place; in fact, I think I've probably celebrated three or four birthdays at Publican, so that tells you something right there. I really enjoyed the steak house at
Next
(953 W. Fulton Market); I thought that was really fun and different for them. It was really delicious with cool takes on standards. It was a lot of fun.
G: What is it that draws you to these restaurants in particular? Is there a certain characteristic you're looking for when you're outside of your own kitchen?
TM: You begin to respect certain chefs and you know they're going to do something that's going to be pretty interesting. You know who's really doing a great job, who's at the top of their game. There's only so many calories in a day so you want to make sure you spend them right.
G: Would you say there's a community feel among the chefs in Chicago?
TM: There's absolutely a community feel. There's a lot of respect and graciousness when you go to each others' restaurants. I don't know if other cities are like this, but Chicago has a great chef community…There's a lot of respect; you're always rooting for the other guy to be successful; I don't think you're ever rooting for the wrong reasons or for someone to fail. When there's someone who's really working hard and at the top of their game, you want to root for that guy.
G: So you're undergoing some renovations at Spiaggia and opening up an entirely new concept on the river. Is there anyone in particular you're hoping will come stop by once everything's open?
TM: I think what we're doing at Spiaggia is going to open Spiaggia for a lot more people. The fact that we're adding a lounge, I think that will appeal to the industry because there's not that full commitment to a starred Michelin experience, like, I can be in the Spiaggia dining room, in the lounge, and be relaxed, so I'm hoping my fellow industry people will discover that. I think what we're doing on the river [in the old Fulton's on the River space (315 N. LaSalle Blvd.)] is going to be a place that appeals to everyone. It's about roasts and a lot of great beer. I think it's something that whether you're a fellow chef or whether you're an average guy you're going to like it…One of the great things about that place in the summertime is that it may have the best patio on the river in the entire city. There are so many patios on the river, but this one is
right
next to the river. It's pretty cool.
G: It's cool to hear you talk about [your plans]. I'm so excited for you.
TM: We're very excited about what's happening this year. It's going to be a great year. My executive chef, Chris Marchino, at Spiaggia is right now in Italy, and the daily recaps I get of what he's experiencing is going to greatly influence the lounge menu at Spiaggia. So there's a lot of excitement, a lot of great things happening right now.
G: Thanks again for your time. I always have a great time when I eat in your restaurants. I especially love Bar Toma.
TM: Oh, thanks! That's great, I'm glad to hear that. Bar Toma's going through some changes too this year to become even more of a full Italian restaurant rather than just a pizzeria; that's what our guests are asking for. You'll see more pastas on the menu there that we haven't been doing before.
G: That'll be fantastic. I can't wait to try it all.
TM: Great! And say hello next time I run into you.
Thumbnail photo credit of Jeff Kauck; inline photo courtesy of Huge Caldones