Standout Brunches Around Seattle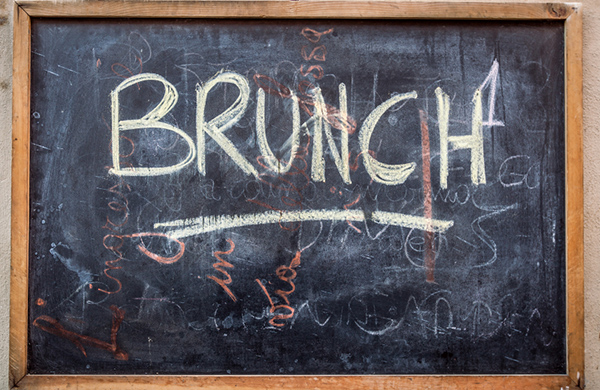 If done right, brunch can be the best meal of the week. There's no pressure, gallons of coffee, cocktails galore and scads of food you wouldn't make for yourself. What's not to like? Here are some of Seattle's best weekend brunch options.
Denizens of Ballard already head to Señor Moose for their reasonably authentic Mexican fare, but when brunch comes around, crowds form for the Colima-style huevos rancheros with black beans and large plates of chorizo and eggs. Thick masa cakes, filled with fried plantains, are also a hard to find local favorite. The cozy digs are painted in a vibrant southwestern palette and peppered with Mexican tchotchkes, and there's always a "we're glad you're here" feeling as you walk in the door.
At Brave Horse Tavern, South Lake Union locals know to order some bracing coffee or a Bloody Mary with pickled vegetables, then lay into the housemade Eggs Benedict, waffles, or a scrambled egg burrito. But really, it's hard to go wrong with any of the late morning entrées on offer. The tavern itself is a historic building, with rugged walls that give it a western feel. There's free shuffleboard and darts, and the Big Buck Hunter video game in the tack room benefits a local charity. Seattle teams show up on the big screen TVs, and it's a major sports hangout on game days.
Near Fremont you'll find Joule, a great place to start waking up for the weekend, with soft blue wallpaper walls that are easy on the eyes and open-rafter ceilings that have an airy feel. The menu, loosely based on Korean and New American hybrid dishes, is full of upscale touches, which makes sense given the pedigree of owners Seif Chirchi and Rachel Yang, who met while working at Alain Ducasse at the Essex House in New York. Order a main dish, perhaps a sesame waffle or something with pork belly, then hit the brunch buffet for a bevy of side options. Expect changing themes at the buffet, such as Moroccan food, with the appropriate cheese, salads, chutneys and fresh pastries.
For fancy, sometimes celebrity-studded, brunch in an opulent room with formal service and loads of cachet, try The Georgian. Located in the back of the 1924 Italian Renaissance- style Fairmont Olympic Hotel, The Georgian's butter-yellow walls offer a contrast to the crystal chandelier and leafy palm plants spread throughout the room. The huge buffet has applewood bacon, quiche, berries, croissants, pastries and fresh juices, and hot items like eggs and waffles on the weekend. The standalone menu offers many options, and some opt to get their roughage the stylish way with an order of Scottish steel cut oats topped with whiskey maple syrup and Devonshire cream.
BY: Gayot
Gayot
GAYOT.com serves as a leading worldwide authority on the good life. Millions of readers turn to Gayot's savvy, professional reviews on dining, travel and lifestyle. From "Best of" lists and travel guides, to a searchable restaurant and hotel database, Gayot provides dependable coverage while keeping up with the latest trends and news.