Summer Blockbuster Beauty: "Fast & Furious 6"
BY: Sara Tremblay |
Jul 26, 2013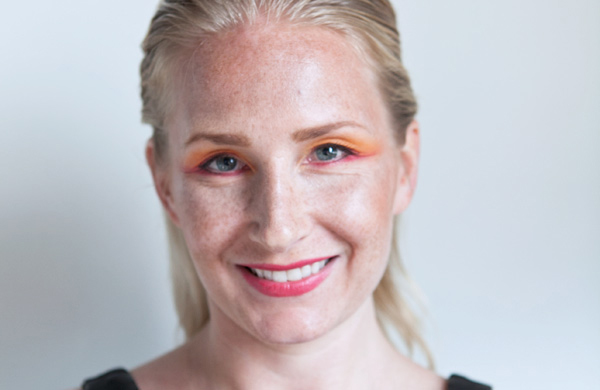 Given the pattern set by its five predecessors, it's no surprise that
Fast & Furious 6
is full of souped-up streetcars and careening chase scenes. The cars in this installment range from classic steel stallions—such as a Hemi-powered 1970 Barracuda and a British Jensen Interceptor—to the bright and Jaguar-like Lucra LC470. What
is
surprising is how well their sleek shapes and electric colors translate to fashion. Below, hairstylist
Lauren Sweenor
and makeup artist
Jen Brown
show us how to get hair and makeup that look just as vibrant as Vin Diesel's ride.
For Hair: Hot-Rod Hair with a Racing Stripe
What You Need:
Bobby pins Firm-hold hairspray with shine Combination boar- and plastic-bristle brush One color clip-in extension Teasing brush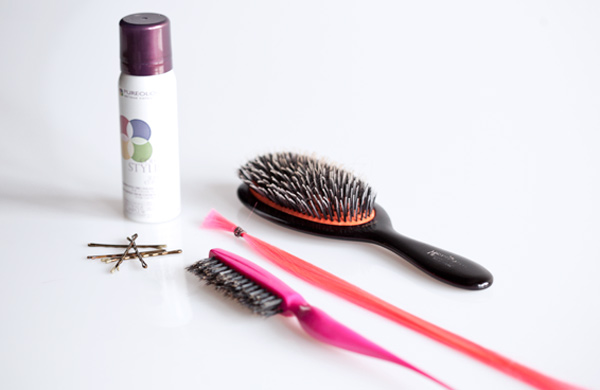 1) "I wanted something that was reminiscent of the [film's] sleek cars," said Lauren, who chose a slicked-back, wet look for the hair. To begin, she sprayed a light layer of O&M Original Queenie hairspray over our model Lexi's head. 2) Next, she teased out a large mohawk section of Lexi's hair and gently combed it backward toward the neck. 3) Lauren used a Mason Pearson brush, which has a combination of boar and plastic bristles, to smooth down the hair's bumps without sacrificing volume. 4) To ensure the style didn't look greasy, Lauren loaded on more "very, very shiny" firm-hold hairspray. 5) Once the shape of the hair was in place, Lauren pulled an inch of hair tightly back above each ear and secured it with a bobby pin. "This gives the look a more modern feel that is "wearable [and] doesn't look costumey," she said.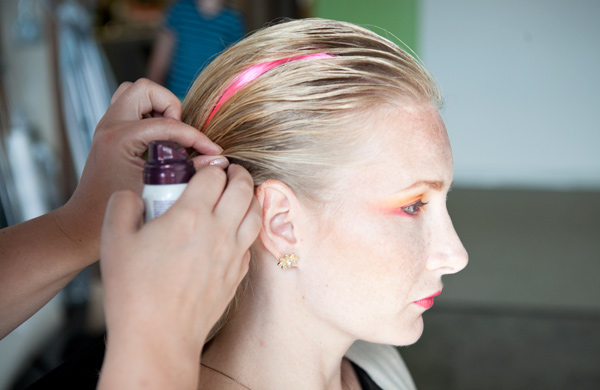 6) To mimic a racing stripe, Lauren clipped a pink hair extension along the side of Lexi's head. The extension can also be bobby-pinned in and trimmed to match the length of the hair, which makes it look more natural. 7) To finish the look, Lauren added another layer of hairspray, focusing on the extension.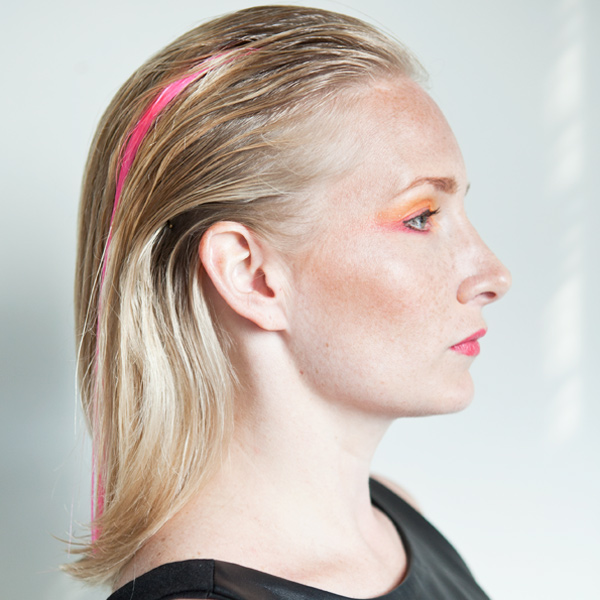 For Makeup: Neon Colors Add Impact
What You Need:
Black mascara Basic eyeshadow brush Fluffy eyeshadow brush Cream or traditional eyeshadows in orange, red, and yellow Gel or liquid eyeliner Lip gloss in a vibrant shade Makeup wedge Sheer, liquid foundation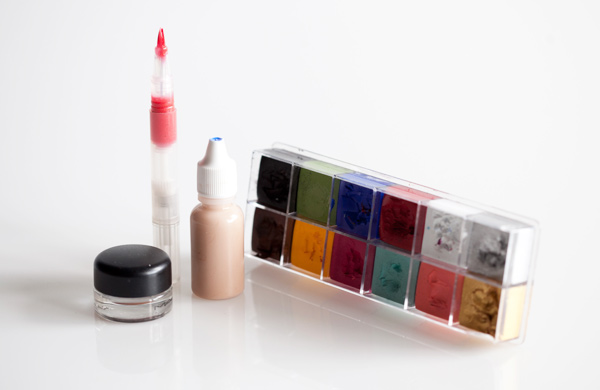 1) Jen was aiming for a bright yet edgy makeup look, so she used a Make Up For Ever flash palette to customize the neon colors along Lexi's eyes. After applying a sheer liquid foundation across Lexi's complexion, Jen made a red hue with the palette and applied it to the lower lash line, gently blending it upward. 2) Next, she blended an orange hue directly above and slightly into the red. She also worked it upward to create an ombre effect. 3) Jen repeated this step with a yellow hue above the orange color. 4) To keep the look from feeling too 1980s-geometric, Jen used "a nice, fluffy brush" to soften the edges of the colors.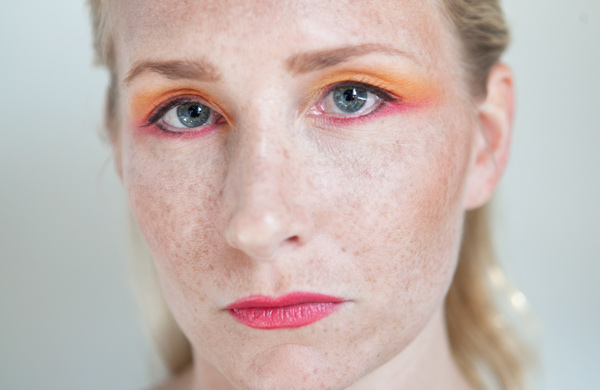 5) To complement and define Lexi's blue eyes, Jen took brown eyeliner and lined each lash line, giving the upper lines a slight wing. 6) Jen completed the look with black mascara and a lip gloss by Stila, "to give her a little bit more color."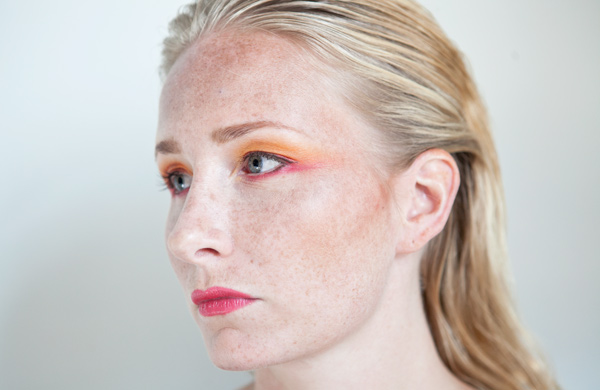 Photo: © Stephanie Bassos, Groupon