New York City Parks and Gardens Beyond Central Park
BY: Lisa Farver |
Apr 14, 2015
For most people who visit New York City, getting in touch with nature means taking a stroll through Central Park or lingering in one of Midtown's floral markets as taxis honk their horns a few feet away. But if you explore further, beyond the skyscrapers, you'll stumble upon hidden-away pockets of green amid the concrete jungle. Some are New York City parks tucked between—or perched above—busy Manhattan streets; others are lesser known gems that are an easy MTA ride away in Brooklyn and Queens (which made our list of the best places to visit in the U.S. in 2015).
Ford Foundation Building Atrium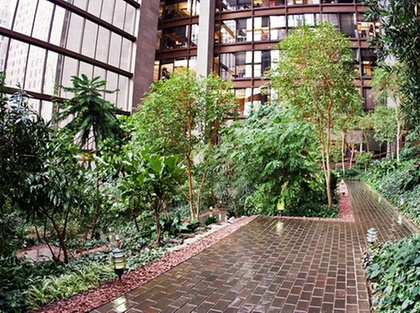 On the outside, the Ford Foundation Building doesn't look much different than a million other steel-and-stone office buildings in Manhattan. But the sleek facade's windows let tons of sunshine into one of the city's most surprising green spaces—a 160-foot atrium teeming with subtropical plants, hanging vines, and trees.
Where to find it: 320 East 43rd St., Manhattan
What makes it special: More than 20,000 vines and creeping ground plants, including colorful bougainvillea and Korean grass
Fun facts: Rainwater from the roof is used to keep the plants hydrated naturally.
The High Line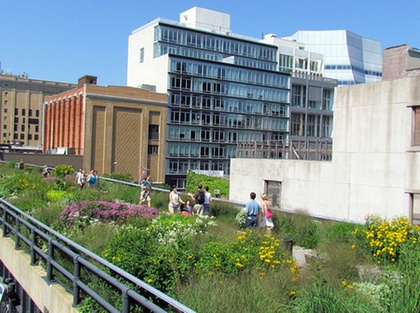 Completed in 2014, the High Line is one of the newest, and already one of the most beloved, New York City parks. Once an elevated freight line, this aerial walkway, green space, and outdoor public art gallery puts visitors nose-to-nose with Manhattan's mid-rise buildings. Lounge on a bench in the sun or peer over the edge for a scenic view of the Hudson River.
Where to find it: Manhattan Financial District
Why it's special: It's not just off the beaten path—it's above it.
Fun facts: It was a working railroad until the 1980s
Owl's Head Park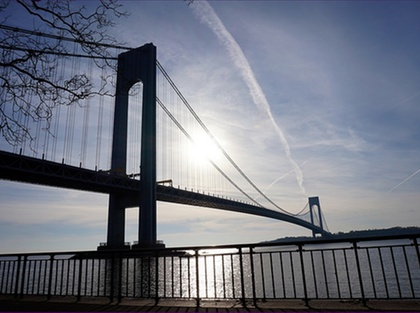 Snuggled up against New York Harbor, Owl's Head Park in Brooklyn is a great option if you're looking for family fun. Picnickers commandeer the hilly spot in summer, and in winter it's one of the best places in the city to go sledding.
Where to find it: Bay Ridge, Brooklyn
Why it's special: Thanks to the park's hills, it has some beautiful views of the city, particularly at sunset.
Fun fact: It's hidden away under the Verrazano-Narrows Bridge.
Liz Christy Garden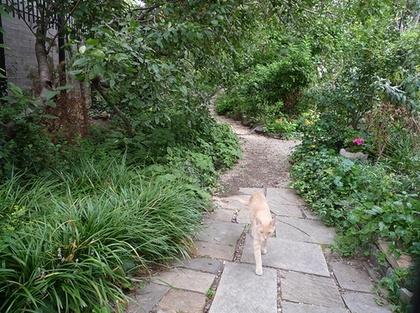 Duck into a vine-fringed doorway near the intersection of Bowery and Houston Streets to find vegetable gardens and fruit-bearing trees lining flagstone paths. Keep an eye out for the turtle pond, beehives, a Buddhist altar, and resident felines.
Where to find it: 92 East Houston, Manhattan
Why it's special: It's considered New York City's first community garden.
Fun facts: In the 17th century, the site was part of a farm owned by Peter Stuyvesant, the last Dutch governor of what was then New Amsterdam.
Fort Totten Park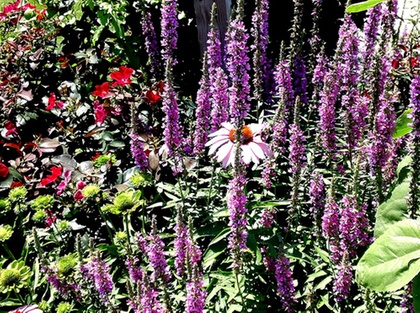 This scenic slice of green surrounds a Civil War fortification you can explore on a guided tour. Colorful flowers fill the gardens, and the park has nice views of Little Bay, where you can go canoeing in the fresh air.
Where to find it: Bayside, Queens
Why it's special: You can commune with nature and get a glimpse into the city's past at the same time.
Fun facts: Rumor has it there's a hidden underground tunnel that leads to the Bronx.

Images: Untitled by Rian Castillo under CC BY 2.0; High Line park NYC - Manhattan - New York City by David Berkowitz under CC BY 2.0; Brooklyn by The All-Nite Images under CC BY-SA 2.0; P1070688 by Jessica "The Hun" Reeder under CC BY 2.0; and Garden at Fort Totten by Terry Ballard under CC BY 2.0
BY: Lisa Farver
Lisa is a travel writer who once drove from Chicago to Tybee Island in the middle of the night on a whim. In her spare time, she bakes cakes that resemble faces.