GROUPON GUIDE TO WASHINGTON-DC
What to See at SXSW, and How to Explore Austin Afterward
BY: Sarah Gorr |
Mar 10, 2015
With more than 2,300 music acts, 20 film premieres, and hundreds of events, we narrow down what to see at SXSW, as well as some accompanying Austin activities that are farther away from the crowds. Kick the festival off right with our 2015 SXSW guide.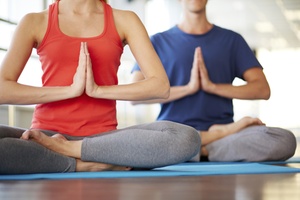 What Is It? Emerging world-music artists provide a live soundtrack to hot-yoga sessions from Black Swan Yoga, Citysearch's 2013 winner of "Best Yoga in Austin." Local fitness gurus from Onnit will be on hand to sling snacks, tonics, and smoothies from their flagship truck. Hemp protein, anyone?

Where and When? 403 Orchard Street; 10 a.m. and noon daily

Why Should You Go? It's a great way to mentally prepare yourself for a long day of events ahead, or to rejuvenate midday.

What Should You Do Afterward? Keep the relaxed vibes flowing at Breathe It In's restorative salt caves, which can improve the skin and reduce stress and jet-lag for the next after-party.
What Is It? UCB—whose alumni include Amy Poehler and Fred Armisen—imagines what it would be like if George Lucas had his own talk show complete with a wisecracking sidekick, a backing band, and surprise guests.

Where and When? The Hideout; Sunday, March 15, at 7 p.m.

Why Should You Go? You don't have to be a Star Wars fan to enjoy the absurdity of Lucas trying to deliver a topical opening monologue.

What Should You Do Beforehand? Get into sci-fi mode with a game of outdoor laser tag at Pinballz Arcade.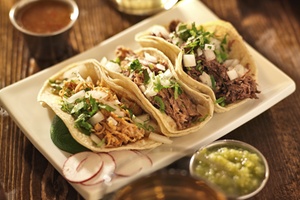 What Is It? Three food bloggers. Three distinct cultural and culinary traditions. One conversation about rejecting, rediscovering, and ultimately embracing the traditional foods and heritage of one's family.

Where and When? The Driskill Hotel Ballroom; Monday, March 16, at 12:30 p.m.

Why Should You Go? The event provides a better understanding of America's ever-changing culinary landscape through various immigrant groups who live and cook here.

What Should You Do Afterward? Learn about one of Texas's culinary staples by filling your belly with it at The Green Mesquite BBQ & More.
What Is It? Composer and GE strategist Nana Ayensu explains why a song's catchiness may have more to do with the physics of sound and rhythm than luck or personal taste.

Where and When? The Austin Convention Center; Thursday, March 19, at 12:30 p.m. in Room 16AB

Why Should You Go? Certain acts at the festival are bound to strike a chord with you, and this lecture helps you understand why.

What Should You Do Afterward? Put all that newfound knowledge to good use by perfecting your DJ playlist or learning about production during music lessons at Dub Academy.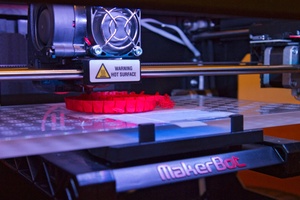 What Is It? Learn how 3D printing works and how it's changing the way film sets, props, and costumes are made.

Where and When? The Four Seasons; Tuesday, March 17, at 9:30 a.m.

Why Should You Go? You'll get a glimpse into the future of filmmaking, and may become even more impressed by Iron Man's various suits of armor.

What Should You Do Afterward? Take flight with another hallmark of futuristic technology (the jetpack!) during a flyboarding session from Aquafly Austin.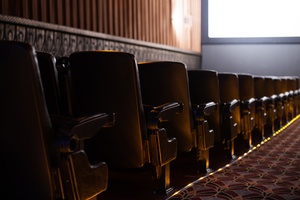 What Is It? In a candid conversation, Ryan Gosling—who just made his directing debut with Lost River—talks with veteran fantasy director Guillermo Del Toro about what it was like to step behind the camera for the first time.

Where and When? Vimeo Theater in the Austin Convention Center; Friday, March 13, at 3:30 p.m.

Why Should You Go? Instead of the standard Q&A, you get to watch two Hollywood heavyweights openly discuss filmmaking in a more relaxed setting.

What Should You Do Afterward? Watch one of your favorite movies alfresco at FunFlicks Outdoor Movies & Full Moon Drive-In.

Photos: 3D-printer image courtesy of Michelle Klosinski, Groupon.