GROUPON GUIDE TO WASHINGTON-DC
Symphony Etiquette: When to Clap, What to Wear, and How to Cough Discreetly
BY: Sandra Kofler |
Nov 19, 2014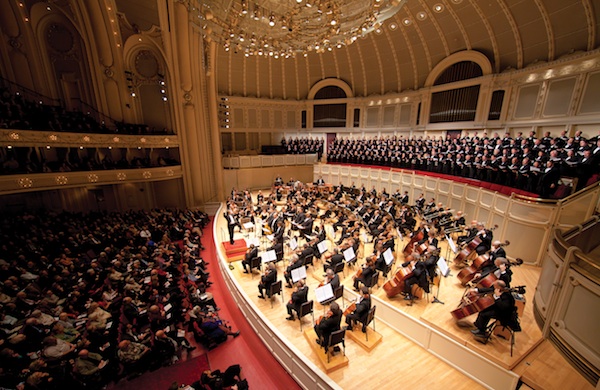 If thinking about a night at the symphony makes you sweat, take a deep breath and consider the following: you don't need a monocle or a fur stole to fit in. Gone are the days when dressing like Mr. Monopoly was the norm, and that's not the only aspect of symphony etiquette that's changed in recent years.
In general, concert culture is far more relaxed than it once was. According to Lisa McDaniel, the Chicago Symphony Orchestra's Director of Donor Engagement, there's a good reason for this: "We want patrons to feel comfortable." With that said, there's a fine line between letting loose and becoming the most memorable part of your seating section's evening. Here are a few tips to ensure a great night at the symphony—both for you and for those around you.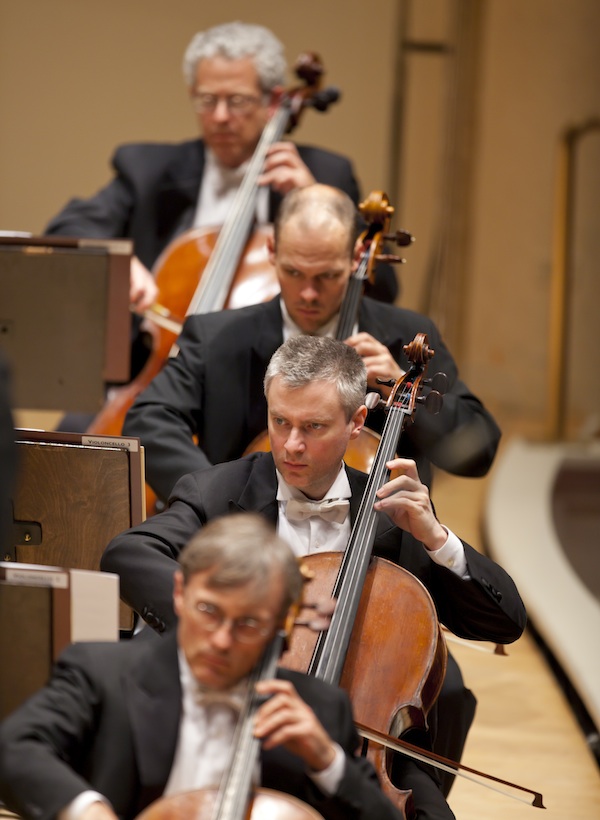 There's No Wrong Way to Clap
It's a fairly typical scene: a silence settles over the crowd as the first movement winds down, only to be broken by a few awkward solo claps. How rude—or how perfect? "They're probably clapping because they feel moved by the piece," McDaniel explains. "If people feel the need to do it, they should … but they should be aware that some people sitting around them won't."
Traditionally, clapping occurs at the end of the piece and not between movements. If you prefer not to be the odd one out, check your program. The evening's performance listing should give you a clue as to the number of movements. If all else fails, wait until the conductor turns to face the audience—that's your cue to clap away.
Arrive on Time, or Risk Missing Part of the Show
At the Chicago Symphony Orchestra and many other venues, the doors to the auditorium close once the music begins. "You will probably not be ushered right into your seat until there's a break between movements or pieces," McDaniel warns. "But our front-of-the-house staff know exactly when to do that, so they will guide you and make you feel comfortable when you can go in." The CSO also broadcasts the performance on an 80-inch TV in the second-floor ballroom, should you need to wait until intermission to take your seat.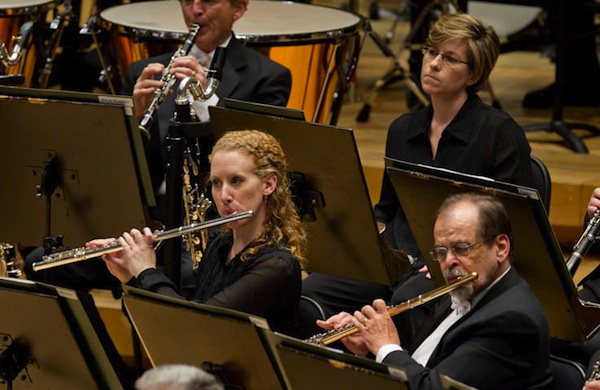 Save Your Gown for the Ball
These days, it's easier than ever to go straight from work to the concert hall. "Concerts are for the public," McDaniel says. "So if you're wearing jeans, that's fine. If you're wearing a suit, that's fine. There's no specific dress code." With that said, you might want to think twice about bringing your "Bassoons are the Best" foam finger.
So You Have to Cough…
"We certainly don't want to get in the way of anybody's health," McDaniel says, "so we don't want you to hold it in." If you do need some one-on-one time with your dry throat, feel free to excuse yourself to get a drink of water or a cough drop. Both are available for free in the lobbies of many concert halls. You may have to wait to re-enter, but at least you can feel good about it when you do.
Think Twice Before Bringing the Kids
Even if your dear toddler has already composed his first tune, he may not be ready to sit still for the duration of a long performance. Though the CSO offers some concerts specifically for children, McDaniel doesn't recommend "the more grownup classical concerts" for kids younger than 8. The good news? At the CSO, the ballroom TV is a great way for parents to watch the show with their children.

Photos by Todd Rosenberg, courtesy of Chicago Symphony Orchestra.
Brush up on your arts etiquette with help from the The Guide:
| | |
| --- | --- |
| | |
| A Dancer Tells Us How to Prepare for a Night at the Ballet | Everything You Need to Know Before Your First Opera |