GROUPON GUIDE TO WASHINGTON-DC
"Teenage Mutant Ninja Turtles," Starring the Animals of the Peggy Notebaert Nature Museum
BY: Dan Caffrey |
Aug 8, 2014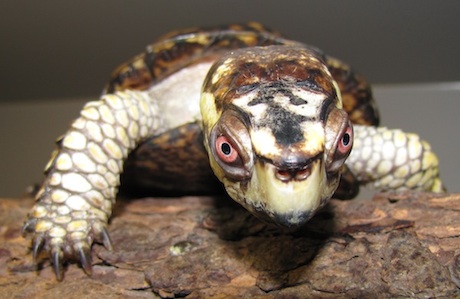 When we asked the
Peggy Notebaert Nature Museum
's director of Living Collections, Celeste Troon, to examine
how realistic the Teenage Mutant Ninja Turtles films really are
, she had so much fun that she took things one step further and cast her own dream team for the movie. The actors? The museum's own turtles, of course.
Leonardo: Harrison the Eastern Box Turtle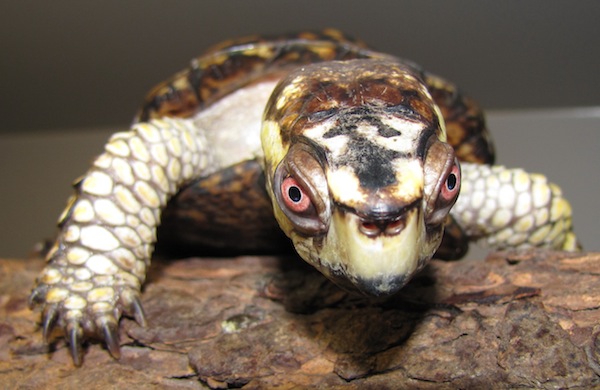 CELESTE TROON:
"Harrison is definitely in charge of the lab, so it follows that he would take on the role of Leonardo. He is super-smart, can climb stairs, and has been on TV numerous times. He is also an incorrigible 'ladies' man' and considers all the female turtles to be for him!"
Donatello: Bob the Blanding's Turtle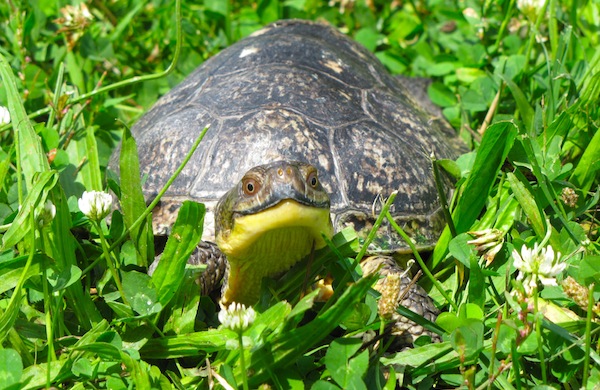 CT:
"He is our educational Blanding's, which means he does lots of school visits as well as onsite lessons when the subject is conservation. With all that time spent in school, it follows that he would be the brains of the group, doesn't it? And who can resist that characteristic Blanding's smile?"
Raphael: Patsy McNasty the Alligator Snapping Turtle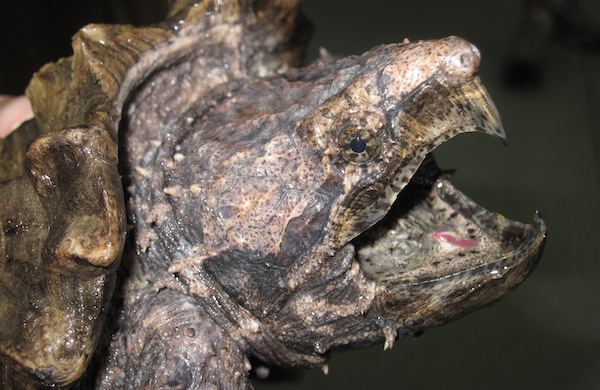 CT:
"Patsy is packed full of attitude. She will not hesitate to show you why she is called an alligator snapping turtle."
Michelangelo: Pretty Girl the Three-Toed Box Turtle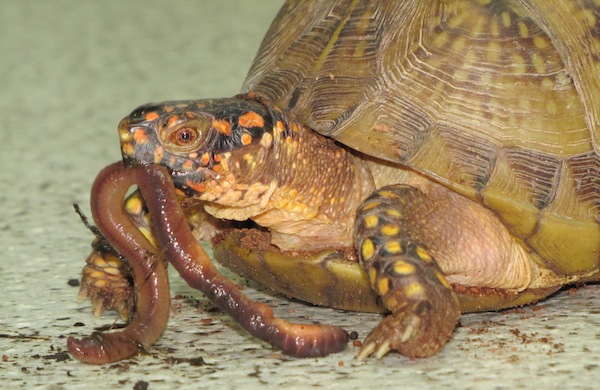 CT:
"Pretty Girl, otherwise known as Party Girl, loves to eat, and if any of our turtles were likely to give pizza a try, it would be her. She is a super-mellow, friendly turtle and very popular for museum programs. She also loves her time outside and sits contentedly in the park watching the world go by."
Master Splinter: Smudge the Rat (RIP)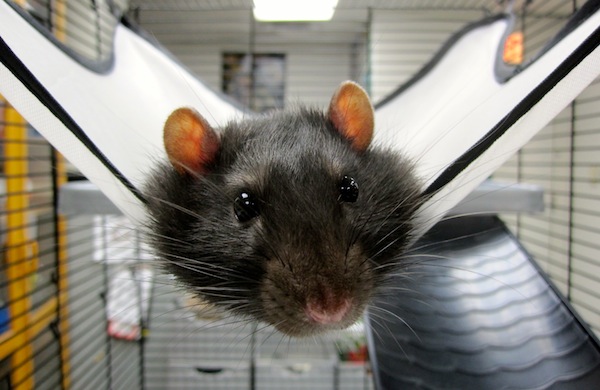 Although the lab's resident rat unfortunately passed away, Troon has fond memories of the gregarious little guy and his interactions with the other animals: "He was a very wise old rat." Teenage Mutant Ninja Turtles
hits theaters Friday, August 8. Check Groupon for great deals for movies in Chicago. You can also check out the Nature Museum (volunteer to become a turtle walker here) and Shedd Aquarium year-round. Upcoming events at the Nature Museum include Bugapalooza (tonight from 5:30 p.m. to 7:30 p.m.) and the Habitat Conservation Fair on Thursday, August 14. See more info on the Shedd's special experiences, from Stingray Touch to Jazzin' at the Shedd.