Terraplane Sun Ships Their Golden-State Sound Across the Country
BY: Emily Wachowiak |
Mar 21, 2014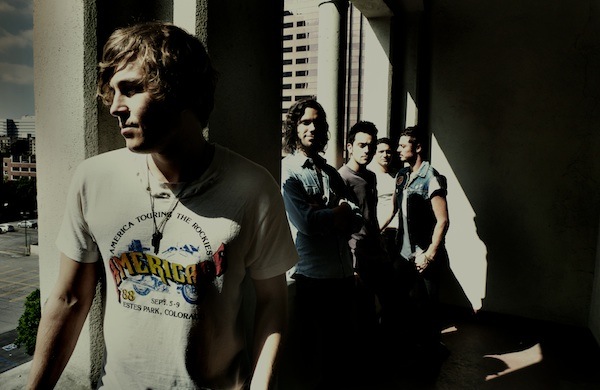 We hope Terraplane Sun's So-Cal sound is enough to lure the sun to Chicago for good. Ahead of their show on April 11, we ask the band to name their favorite non-Golden States.
Everything about
Terraplane Sun
screams California. With its laidback, lap-steel blues chords and danceable hand-clap rhythms, the band's sound was made for a day of lounging on Venice Beach. But last year's
Get Me Golden
EP helped the boys extend their reach beyond the Golden State, and they've been steadily drawing buzz while touring with the likes of Imagine Dragons, Phoenix, and the Alabama Shakes. Fresh off stops at SXSW and more than a dozen headlining shows from New Orleans to Boston, the band has seen a lot of the country as of late. We asked them to name the best states they've discovered along the way, fully understanding that their hearts—and their sound—will probably always belong to California.
Ben Rothbard (Frontman):
"My favorite state other than Cali would have to be
North Carolina
or [somewhere in] the Deep South. There is just something about the hospitality and overall nature of the people and environment that makes me feel good. I can definitely feel a change in vibe when we're there."
Gabe Feenberg (Keyboardist): Tennessee
. "[It's a] beautiful state with a ton of great music and really friendly people for the most part."
Johnny Zambetti (Guitarist):
"It's tough because we really only travel to the big cities in every state…so I can't speak to the other thousands of square miles outside of those cities. But I'd have to go with
New York
. I'm slightly biased since both of my parents are from there, but there's an energy in New York City that is unmatched and excites me in a way that I haven't found anywhere else. [It's] definitely a place I love visiting, but after a good four-day bender I'm always ready to get back to CA."
Lyle Riddle (Drummer):
"
New York
—it's the vibe!"
Cecil Campanaro (Bassist):
"Chicago,
Illinois
. Deep dish baby! All about the pie."
You can bring Cecil a warm slice of Lou Malnati's pizza during Terraplane Sun's April 11 show at Bottom Lounge (1375 W. Lake St.). Tickets are $12; click here to purchase.
Photo: Mark Maryanovich