The Best Chicago Restaurants With A View
BY: Arin Agase |
Dec 29, 2014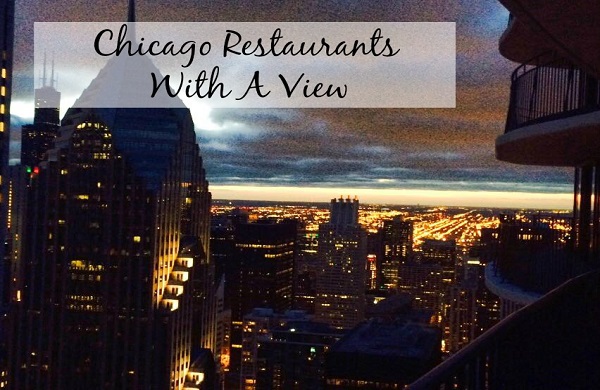 Looking to spice up the holiday season? Chicago is climbing the culinary ladder, and taking us to new heights.(Pun intended) Time to take advantage of what this city has to offer one breathtaking view at a time. I have selected a few of Chicago's best restaurants that mix brilliant, delicious cuisine with unparalleled views. Time to kick back, relax, and dine with a view -- from water, to the 95th floor! Read below for my favorite picks! What would you add to my list? Bon Appétit!
Signature Room
A Chicago staple, of course. Enjoy American cuisine while overlooking panoramic views of The Windy City. Oh, and it's on the 95th floor! No big deal -- just chillin' 95 floors above land while enjoying delicious food, and cocktails. I highly recommend dining at night, so you can admire the big city lights. (But, daytime won't disappoint either) What to try: Seafood linguine and a side of whipped potatoes.
Chicago Cut Steakhouse
Looking to rub elbows with the president of the United States? It's no wonder this place is a celebrity favorite. Featured in Forbes, Food network, Michelin, and Fortune Magazine as a must try for its delectable menu. My favorite place to dine in the summer – as you're sitting alongside Chicago's beautiful river overlooking the skyline. You'll need to save your allowance for this one, but it's well worth the money! What to try: NY strip with the truffle scalloped potatoes (make sure to save room for dessert)
Odyssey Cruise

Cruising year-round from Chicago's iconic Navy Pier – The Odyssey Chicago offers holiday, dinner, lunch & brunch cruises while floating on water. I always recommend this cruise for out-of-towners for the scenic views. It's absolutely gorgeous at sunset, too! Save this one for summer!
The J-Parker

The J-Parker is relatively new, but already a Chicago favorite! Handcrafted cocktails, a light New American Menu, and city views on the swankiest rooftop! One of my favorite places to visit in the summertime! What to try: Sliders (keep it simple!)
Sixteen at Trump
Another Michelin-rated Chicago favorite. Located on the 16th floor, Sixteen offers exceptional city views with 30-foot floor to ceiling windows that frame Lake Michigan, the Chicago River and the iconic Wrigley Clock Tower. Another restaurant with possible celeb-sightings – Derrick Rose lives in the building! (Go Bulls!) What to try: menu is always changing, and will never disappoint!
BY: Arin Agase
Hello! My name is Arin – Blogger behind HeartOfChic.com. I blend fashion, inspiration and all other glamorous things in life! I created this digital-abode as a safe-haven for my creative spirit. A few things I love: Chicago food (we have the best!), bubble-baths, fresh flowers, brunching & the Chicago Skyline. I hope you follow along with me! Instagram|Twitter|Facebook: @HeartOfChic