The Bristol's Chef Talks Restaurant Week and British Slang
BY: Halley Lawrence |
Feb 4, 2014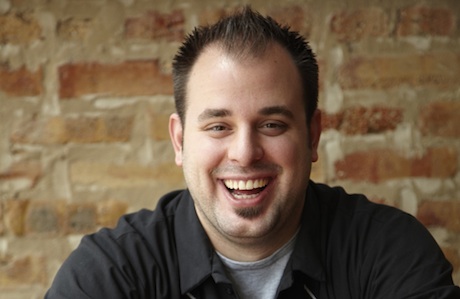 Chef Chris Pandel talks about the Bucktown restaurant's name and its Mediterranean-inspired Restaurant Week menu ($44 for dinner).
It seems almost bizarre that a farm-to-table chef with a penchant for local ingredients would name his restaurant after a concrete highway overpass. But according to Chris Pandel, executive chef and partner at
The Bristol
(2152 N. Damen Ave.), it makes perfect sense. He's a fan of all things local, and the overpass in question is certainly local. "Bristol is an Old English slang term for a meeting place under a bridge," he said. "Our restaurant is tucked just west of the highway's overpass on Damen and Webster in Chicago. We felt that the informality of The Bristol as a name, and its previous meaning from the century before, really fit what we were striving for within our four walls…a comfortable and unpretentious atmosphere." Pandel's commitment to comfort does not translate to complacency. He's devoted to surprising guests when their plates arrive. That means hard-to-find foraged ingredients often show up on his menus, as do interesting preparations of offal (take, for example, the bone-marrow-spiked wheat berries that he's serving with roasted sirloin for Restaurant Week).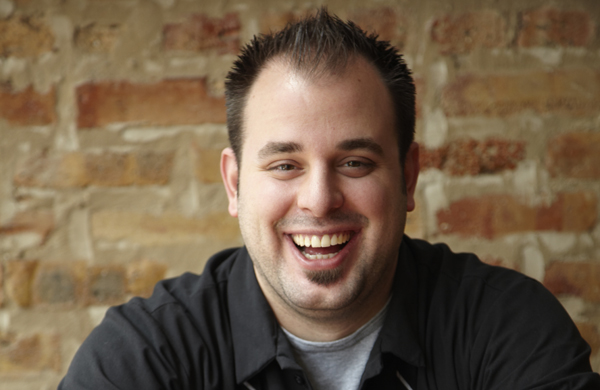 Reader
food critic Mike Sula, impressed by Pandel's snout-to-tail approach, describes this culinary daring in another way. "It's indicative of Pandel's guts that he's unafraid to leave the foot on a roasted half chicken," he wrote. Read on for some of Pandel's thoughts on the dishes he and his team are serving for
Restaurant Week 2014
($44 for dinner, +$20 for wine pairings)
.
GROUPON: You're known for a culinary style inspired by Mediterranean cuisine. How does that style show up in this year's Restaurant Week menu?
CHRIS PANDEL: Most of the Restaurant Week menu items find their inspiration from the Mediterranean countries. We have the Italian-inspired Porchetta di Testa, the smoked carrot salad with sumac spiced yogurt and olives which takes its lead from Turkey or Lebanon, the grilled whitefish with burgundy snail ragout is certainly an ode to French gastronomy, as is our riff on a classic leeks vinaigrette.
G: Which Restaurant Week dish is your personal favorite?
CP: My personal favorite dish is the smoked carrot salad with sumac yogurt, cumin-laced kale, and dried black olives. I find it to be an extremely satisfying first course based on the amount of flavors and textures in the dish. Each bite changes as the ingredients begin to blend together, some sweet and smoky, some acidic and rich.
G: What is your process for creating recipes—is it experimentation in the kitchen, or brainstorming beforehand?
CP: This is a great question and it's nearly impossible to answer…we do a ton of experimentation to create new dishes. Our crew is always brainstorming in and out of the restaurant, and sometimes when we make a mistake or two, recipes even find their way from those experiences as well.
Photo courtesy of The Bristol
BY: Halley Lawrence
Guide Staff Writer
Halley is a Chicago writer with southern roots. When she isn't typing, she enjoys cooking without recipes and designing garments for her upcoming clothing line, Ambidestre.