The Food Network's Amy Thielen and the Not-So-Secret Rise of Midwestern Cuisine
BY: Halley Lawrence |
May 1, 2014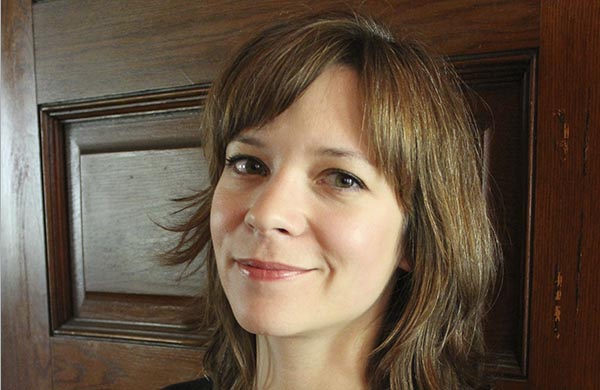 Cast-iron skillets. A wood-burning stove. Beams of sunlight. These are a few of the tools that Amy Thielen, host of Food Network's
Heartland Table
, uses to create the rustic upper-Midwestern cuisine she's introducing to the world. "I think people are a little disenchanted with the idea of everything quick and easy," she said, musing about the interest her show has generated. "People are looking for honest, real food. That means making things themselves, getting back to the roots of American cooking. People enjoy relearning things their grandma, grandpa, or great-grandpa did, even if it's just in small ways." Thielen knows something about relearning old traditions. In 2008, after a seven-year stint working in the kitchens of Manhattan chefs such as Jean-Georges Vongerichten and Shea Gallante, she left the roots she'd grown in the city for the deeper ones still connecting her to her native Minnesota. With her husband and young son in tow, she moved into a rustic cabin her husband had built 30 minutes north of the town where they both grew up.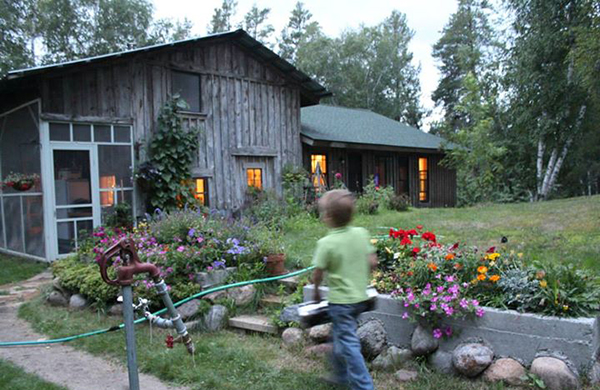 There, she began to revive culinary traditions from the past, including growing native crops and tapping sap from birch trees to make syrup. "The lack of amenities put me in touch with another era," she said. "I didn't have modern conveniences, so the food was naturally coming from an earlier place. I was obsessed with early American cooking, collected cookbooks. That was a really fertile time." Thus far, Thielen has filmed two seasons of
Heartland Table
in that same cabin. She's also shared her methods with the world through her 2013 cookbook,
The New Midwestern Table: 200 Heartland Recipes
, which is up for a James Beard Award this year. Below, we asked her to share a few of her favorite Midwestern foods and cooking techniques.
GROUPON: What are some classic Midwestern dishes that people elsewhere in the country may not have heard of?
AMY THIELEN: Booya—it's something really popular in Minnesota and Wisconsin … [it's] a large community stew. It always has chicken, beef, and a bunch of veggies and is always cooked long, overnight. It's usually made in an enormous cauldron and served to hundreds. The other one is a sleeper: the runza. It's so popular in Nebraska that they have a fast-food place called Runza. It's a little handheld meat pie, but instead of pastry [crust], it has a soft, eggy bread dough. Inside, you always have ground beef, cabbage, maybe a little onion. They can be bad but can [also] be really good.
G: If you had to pick one food as the official food of the Midwest, what would it be?
AT: You're asking me to pick between smoked fish and smoked meat—[or] maybe one of those potato dishes. My glorified hash browns. You know you're in the Midwest if you have hash browns for dinner with steak.
G: What's one food that is distinctly Minnesotan?
AT: Fermented pickles, which are nothing like the dill-in-vinegar variety. I've always had a huge craving for anything fermented. I grew up with my grandma's fermented pickles; fermented pickles are a big thing in my family. Just say "fermented pickles," and my mouth just starts to water. When I was pregnant, that intensified, and I started eating kimchi by the bowl. My friend Jason, who worked on the line with me [in New York], was Korean American and said, "This is not cereal—you're not supposed to eat it by the bowl." When my son was a baby, 18 months old, he would eat kimchi and real sauerkraut.
G: You grow a lot of native Midwestern produce on the land around your cabin. What's your favorite ingredient to grow?
AT: I always grow ground cherries. That's a very old-fashioned garden fruit. It's technically a tomatillo, actually. It tastes like a cross between a tomato and a pineapple. A lot of people I would ask, from generations past, would say that they grew them as snacks for the children. That's cute, having a fruit tree for snacks for the kids. You can peel back the papery skin and eat them one by one, [and] they're good in salsas, salads, and desserts.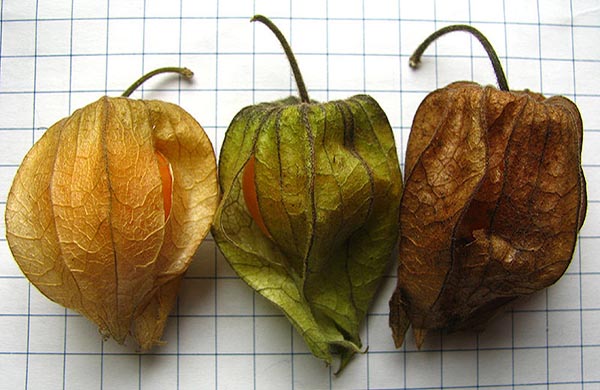 G: What are some of your favorite Midwestern restaurants?
AT: I'm usually home, not eating out, but I was just in Chicago for a food conference [the
Good Food Festival
], and I went to
Perennial Virant
. I was lucky to get a tour of their basement cellar, which is full of pickles and preserves like some kind of mad Midwestern grandma's. The food was really great. I loved
Nightwood
. It has a beautiful menu. The place reminded me of a Midwestern childhood, but more beautiful and fancier. We also went to
Au Cheval
. Talk about Midwestern generosity. We'd just been in NYC and gone to brunch … and it was good, but tiny portions. [At Au Cheval,] we ordered a half-portion of chilaquiles. It was wonderful and big enough to knock you off your seat.
G: Do you think people in coastal cities like NYC and Los Angeles have a negative view of Midwestern food?
AT: People always think that, but I didn't feel that way. I think sometimes the bicoastal people are curious about what's going on in the middle. I never felt put down. They were mostly curious. Chefs in the Midwest haven't gotten enough media attention in last 20 years, but in the last five, they have. I feel extremely hopeful for chefs in the Midwest.
Photo of Amy Thielen by Aaron Spangler; photo of ground cherries by Matthieu Godbout, Wiki Commons
BY: Halley Lawrence
Guide Staff Writer
Halley is a Chicago writer with southern roots. When she isn't typing, she enjoys cooking without recipes and designing garments for her upcoming clothing line, Ambidestre.