The Gentleman's Library: Tales of Card Sharks, Combat, and Becoming a Man
BY: Scott Hirsch |
Aug 12, 2013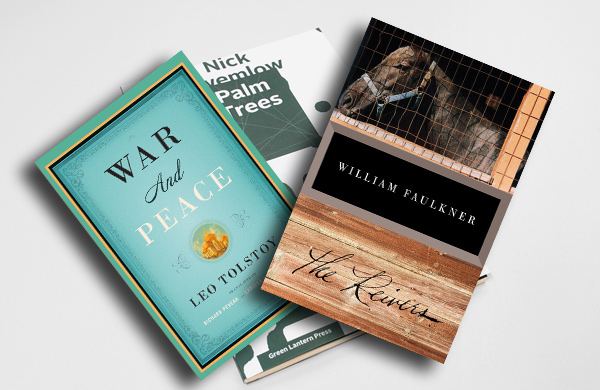 Though carving out a
sophisticated man cave
is a worthy endeavor, being a gentleman is about more than just acquiring the right stereo equipment and furniture. To that end, I took a page from Cicero, the Roman philosopher, who said, "A room without books is like a body without soul," and set out to find essential "men's" literature worthy of display on any repurposed industrial-style bookshelf. For guidance, I enlisted the help of some local scribes: two nationally recognized novelists and the art director of
Poetry
magazine. To them I posed a single question:
What
one
book do you think deserves shelf space in every gentleman's cave?
Put together, their recommendations encapsulate both masculinity's most boorish howls and its quietest refrains. From a young boy's ascension into adulthood to a gut-punch of a poem that chronicles man's downward spiral, here are some stories that members of the less-fair sex can laugh with, learn from, and live vicariously through.
Don De Grazia
: Novelist, author of
American Skin
, and contributor to
The Outlaw Bible of American Fiction
"The cornerstone of any man cave library should be a novel that has wildly dramatic card games, drunken urban bar hopping with an adolescent bear, bloody duels to the death, lots of gritty, boots-on-the-ground military combat action, gripping prison scenes, a trip into the inner sanctum of the The Freemasons, a plot to assassinate a world leader, and plenty of sexy women," De Grazia says. "I'm talking, of course, about
War and Peace
, by
Count Leo Tolstoy
." De Grazia promises that "even though it's one of the longest novels in history, this is definitely a book you'll want to re-read at different points in your life." He plans to revisit the masterpiece soon himself, though this time around he's going to give Richard Pevear and Larissa Volokhonsky's English translation a try (he's been told it's "the best ever.")
Joe Meno
: Novelist, Pushcart Prize winner, and author of
Hairstyles of the Damned
"What does it mean to be a man, in a world that's constantly changing?" That's the question deftly posed by
The Reivers
, Meno says when explaining why he thinks
William Faulkner's
final novel belongs in every man's library. "The book follows an 11-year-old boy who accompanies a hired hand when he steals an automobile to go meet his girl up in Memphis. The girl is, of course, a prostitute." From there, the story devolves into "a somewhat bawdy, modernist Huck Finn, replete with stolen gold teeth, knife-fights, and a horse race to end all horse races." Still, there's a lesson buried beneath the debauchery. Meno cites "Faulkner's thoughtful reflections on masculinity and race" as a major theme, and the reason why he plans "to give a copy of this book to my son one day."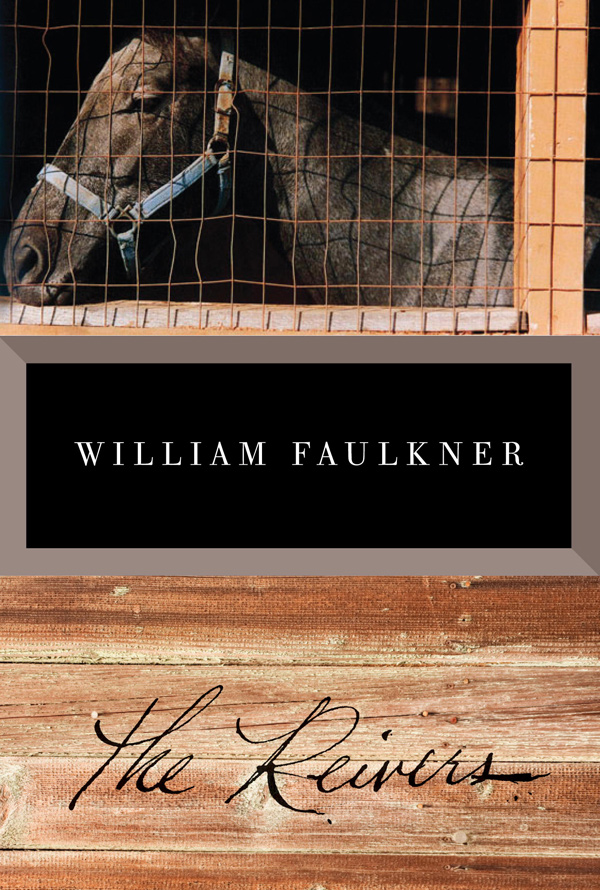 Fred Sasaki
: Art Director for
Poetry
magazine Rather appropriately, Fred Sasaki's choice is a book of verse that's almost as beautiful to look at as it is to read. "The object itself is sartorial," he says of
Palm Trees
by
Nick Twemlow
, a "slim and dashing book" that was printed by the
Green Lantern Press
and designed by Chicago-based design company Sonnenzimmer. According to Green Lantern's website, the press specializes in "small editions...with artist plates, ephemeral inserts, and silk screen covers." But, Sasaki says, "While
Palm Trees
is handsome for the shelf or your side pocket, it ticks like a doomsday clock." He points to an excerpt from the poem "The Twenty-Four Complications" as proof:
Among its twenty-four complications
/
is one for the hour in which you hang
/
yourself by your wedding tie and another that counts the number
/
of people whose livers can no longer self-repair...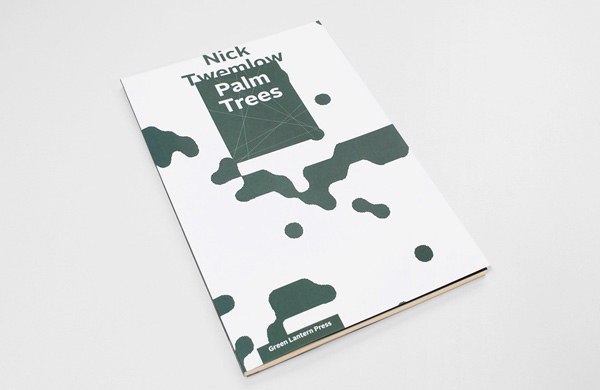 Photos courtesy of: Vintage & Anchor Books and The Green Lantern Press
BY: Scott Hirsch
Scott Hirsch is a published poet, an amateur boxer, and a devout reader and writer of fiction. He dedicates his accomplishments to the memory of his mother and attributes his many failures to colorblindness.