The Green Juice Taste Test
BY: Mae Rice |
Dec 23, 2013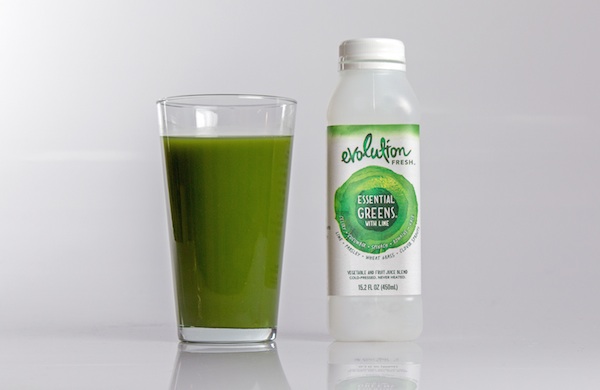 After health coach
Katarina Arneric
filled me in on
the health benefits of green juice
, I still wondered if it was as tasty as it was healthy, so I taste-tested three recipes myself. I don't own a juicer, so two are really green smoothies and one is Katarina's current favorite store-bought juice. Overall, Katarina says these three range from a starter juice to a "hardcore" one, i.e. one that's not sweet.
Beginner: The Classic Green Monster, from Oh She Glows
This milk-based smoothie contains banana, spinach, ground flax, and, in my version, peanut butter. See the full recipe
here
.
Smoothie-relevant life lesson:
Katarina notes that flax seeds and chia seeds are both superfoods: "really dense food that's high in nutrients" like phytonutrients and amino acids. "[They're] the healthy version of sprinkles—the little extra on top that gives you more nutrients." Flaxseed is a
lot
less expensive than chia seed, though. Get flax unless your horoscope says you'll find a treasure map inside your next chia seed packet.
Flavor grade:
A+. Tastes mostly like peanut butter. This might be because I used Skippy peanut butter, which totally violates the whole all-natural ethos at play here but also tastes
great
.
Intermediate: The Green Tropics Smoothie, from Katarina's blog
Ingredients
* Fistful of spinach * 1 banana * 1 cup of pineapple * 1/3 cup of coconut water
Directions
Blend it up. For added thickness, Katarina recommends freezing the banana or the pineapple beforehand.
Smoothie-relevant life lesson:
This smoothie has less liquid in it than the previous one, which makes it more challenging to blend. I recommend stopping every once in a while to tamp down the solid ingredients.
Flavor grade:
A-. It tasted very tropical and not at all like vegetables. Unfortunately, I think pineapple tastes … annoying? It sits weirdly with me. Hence the minus.
Advanced: Evolution's Essential Greens with Lime Juice
I got this one at Whole Foods (you can find the Evolution retailer closest to you
here
), but I'll still list out some ingredients. This juice includes: * 8 stalks of celery * 1/4 of a cucumber * 3 spinach leaves * 1 romaine lettuce leaf * 2/3 kale leaf * 1/6 lime * Snips of clover sprout and parsley * 49 blades of wheatgrass
Juice-relevant life lesson:
At first, I was scared of this juice. The ingredients sounded so savory, and I couldn't imagine drinking vegetables. Except
people drink vegetables all the time
. It's called soup. Don't worry.
Flavor grade:
B-. Tastes like cold, limey soup, so not something I would seek out if it didn't have health benefits—but not awful, either. And it requires less mental energy to drink this than to eat a salad. Just sip.
Photo: Andrew Nawrocki, Groupon
Back to Favin the Maven
BY: Mae Rice
Guide Staff Writer
Mae Rice is a staff writer who writes about eyelash extensions, French food, what "business casual" even means, and other style and food topics.