The Nourished Kitchen Blogger Wants You to Cook "Real Food"
BY: Alison Hamm |
Jun 24, 2014
Cooking wholesome, made-from-scratch meals doesn't have to be intimidating. With her new cookbook, The Nourished Kitchen—inspired by her blog of the same name—traditional-foods advocate Jennifer McGruther aims to make her old-fashioned cooking style accessible to contemporary cooks.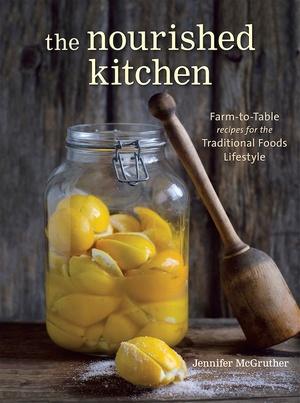 "Cooking wholesome meals isn't an all-or-nothing approach," she says. Instead, McGruther encourages cookbook readers to pick and choose recipes that work for them and their family. The goal should be to cook healthier with minimal stress: "Remember to take joy in cooking and eating," she says.
Below, McGruther talks more about her back-to-basics cooking approach and why she thinks it's catching on in American kitchens—then shares a recipe for one of her favorite summer meals.
GROUPON: The Nourished Kitchen is all about celebrating real food—but what exactly is "real food"?
JENNIFER McGRUTHER: For me, real food is simply whole, unprocessed foods. It is a broad-reaching and nonrestrictive approach that includes meat, fish, dairy, grains, pulses, fruits, vegetables, and nuts. Real foods are unprocessed, simple, and whole.
In The Nourished Kitchen, I not only emphasize wholesome, real foods, but I also take it a step further by reintroducing the concept of traditional foods to a new audience. Readers learn how to embrace a half-forgotten culinary legacy in which everything was made at home, from scratch. While I don't expect that each reader might start making their own butter, broth, yogurt, cheese, or pickles, I provide simple tutorials for these techniques for those who wish to invest in learning these techniques, while also providing simple recipes for soups, salads, vegetables, fruits, meats, and naturally sweetened desserts.
G: Your cookbook has already gotten a lot of attention, getting named among best new cookbooks by Saveur and Food & Wine, for instance. What do you think it is about your recipes and approach to cooking that is speaking to people right now?
JM: I think that with the rise of the local foods movement, we're redefining American cooking, and embracing the foods of local and regional farms. This growing movement allows us to explore and celebrate a wide variety of foods, and as home cooks begin to focus on sourcing from local farms, ranches, and farmer's markets, they often find themselves interested in back-to-basics, Old-World cooking techniques like broth-making, fermentation, yogurt-making, baking bread, canning, and preserving. Similarly, there's growing interest in ethically sourced meat and nose-to-tail eating.
The Nourished Kitchen is a book that explores many of these ideas, providing practical tutorials and recipes that emphasize heritage and heirloom foods like sourdough bread, soups and stews, or homemade pickles. So, I think that the unique approach in my book that not only features many wholesome and flavorful recipes, but also examines the importance behind how foods are grown and how livestock is raised, really speaks to a growing movement of people who are not only interested in wholesome eating, but also culinary heritage and the importance of sourcing foods well.
G: What advice would you give to someone who is intimidated by the idea of cooking in a more traditional way? Or someone who might think they don't have the time?
JM: I think the best thing anyone can do for him or herself is to simply start making small, incremental, and manageable changes. Cook at home one more night each week. Try making your own yogurt—there's a recipe in the book that takes about five minutes of active time. Planning your meals in advance can also help to cut down on time in the kitchen, and it also can help your budget, too, since you spend less on eating out and less on last-minute trips to the store.
Check out McGruther's recipe for braised short ribs with sun-dried tomatoes and herbs, one of her favorite summer meals from The Nourished Kitchen.
Reprinted with permission from The Nourished Kitchen written and photographed by Jennifer McGruther (Ten Speed Press, © 2014).
Hungry for more? Check out these articles on cooking with locally sourced whole foods.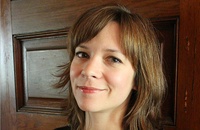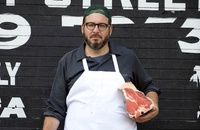 BY: Alison Hamm
Guide Staff Writer
Alison would rather interview a chef or food blogger than actually cook. She never says no to a Hamm's Beer on special.