The Quiet Diet: Chicago Restaurant Picks from Dietitian Melanie Betz
BY: Adam Bass |
Jul 23, 2013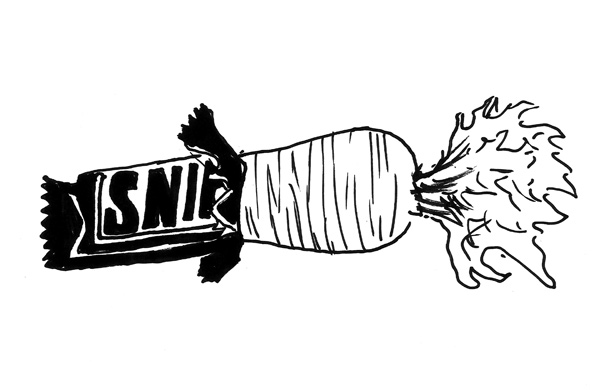 I owe my stomach an apology. Sometimes, instead of grabbing trail mix or carrot sticks, I grab the Hershey's syrup. With one or two (or five) shameful squeezes, the deed is done—my stomach is awash with sugar. We've all been subject to these moments of food barbarism, including the experts. Melanie Betz, a clinical dietitian at Rush University Medical Center, validated my chocolate guilt with an admission of her own. "I love french fries. Well, actually, I love ketchup," she corrects. "The fries don't matter. Let's be honest. They're just a vehicle for ketchup." Melanie loves food deeply—as comfort, as a conversation piece, and as a career. And if there's one thing her experience has taught her, it's that it's OK to splurge. "Dieting isn't about depriving yourself," she says. "It's much more about changing your idea of what moderation is. That's the real issue." When evaluating her clients' nutritional needs at work, she often comes up against examples of such flawed ideas. "People will say, 'I only eat one cupcake a day,' and my reaction is no, you're eating a cupcake every day. A big difference." Mel emphasizes that there's nothing wrong with cupcakes or french fries––or even chocolate syrup. It's about balance and making smart food choices
most
of the time. For those other, more indulgent times, she recommends these four Chicago restaurants, which serve up filling fare without the usual side of guilt.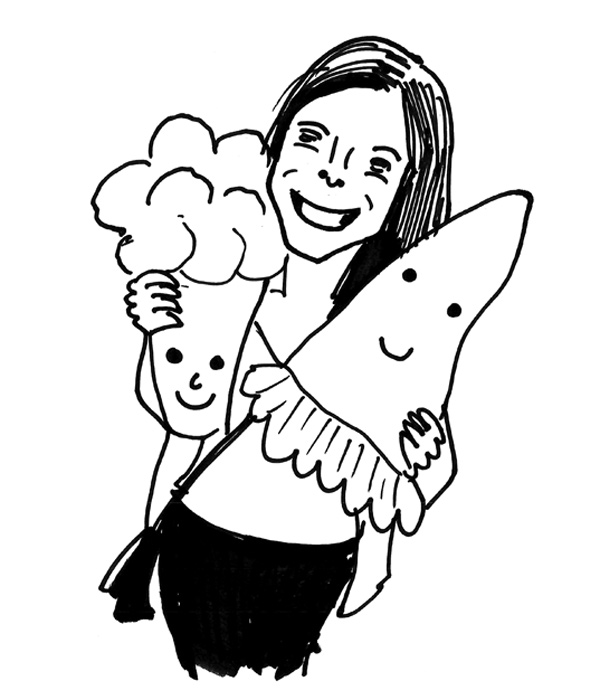 Jaipur | West Loop, 847 W. Randolph St.
Why It's Great:
"Health-wise, Indian food gets a bad rap. It can be higher in sodium, but not much more than anywhere else you go. The thing is, it's so much easier to go vegetarian there. And it will fill you up! Jaipur is a very classy atmosphere and reasonable prices."
Mel's Must-Have:
"I get the mutter paneer. It's paneer cheese and green peas in gravy—of course, extra spicy. It's the best ever."
Pegasus Restaurant and Taverna | Greektown, 130 S. Halsted St. 
Why It's Great:
"You can do tapas-style on this gorgeous rooftop or a large course in the dining room. And even better, it's the typical Mediterranean diet, which is superhealthy. Reduced risk of heart disease with lots of olive oil, fruits, and vegetables."
Mel's Must-Have:
"I always have to get the melitzanosalata. It's an eggplant dip—creamy, a little hint of a smoky flavor."
Frasca Pizzeria + Wine Bar | East Roscoe Village, 3358 N. Paulina St. 
Why It's Great:
"Exposed brick. Dim light. Candles on the table. Supercute date place, or great for a get-together with the girls. Also, the thin-crust, brick-oven pizza Frasca offers is a light version of the traditional Chicago-style pizza we, as Chicagoans, may be used to. Thin-crust pizza will pack significantly fewer calories per slice given the reduced amounts of cheese and bread. Although a hefty slice of deep-dish pizza certainly has its place, too!  Frasca also offers many tasty vegetables to put on their pizza—arugula,  tomato, mushroom, fresh spinach, eggplant. Yum!"
Mel's Must-Have:
"The chorizo-stuffed dates are in this roasted red-pepper sauce—makes for a good contrast."
Cafe Ba-Ba-Reeba | Lincoln Park, 2024 N. Halsted St.
Why It's Great:
"Tapas are festive—a great social thing to do. You get to talk about the food; you get to share. As long as you don't order a thousand of them, it's an easy way to eat appropriate portions. And there are usually lots of vegetable options.
Mel's Must-Have:
"The baked goat cheese with like a marinara. It's warm and gooey and delicious. And I have give a shout-out to the short ribs with mashed potatoes, mmmm."
BY: Adam Bass
Guide Staff Writer
Adam is a Kentucky-bred pun enthusiast, writer, physics lover, and improv comedian.