The Sounds' Maja Ivarsson Creates a Mini Playlist for Her Nonexistent Weekend
BY: Dan Caffrey |
Mar 21, 2014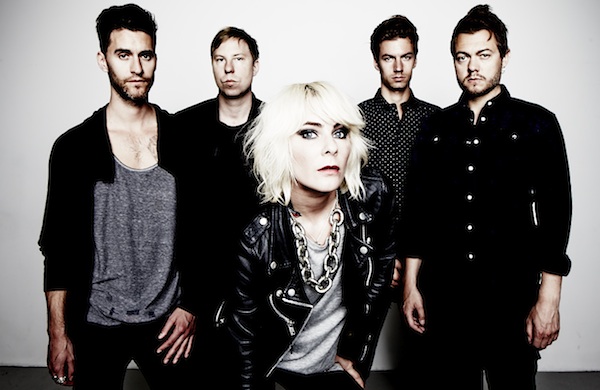 Playing in a new-wave band means Maja Ivarsson spends her free time just chilling out. So she picked a handful of songs for staying at home.
Swedish new-wavers
The Sounds
named their latest album
Weekend
for a simple reason: "We want people to feel like they do on the weekend," explained lead singer Maja Ivarsson. For Ivarsson, however, proper weekends don't really exist. "I totally understand that people who have day jobs will enjoy the weekend and go out and party and get drunk, then go back to their job. For us, it's never been like that. We started out in high school, so I have no idea what it's like." Seeing as how her free time involves laidback activities such as watching
True Detective
and doing housework, we asked Ivarsson to pick her favorite songs for the homebody in all of us.
For driving home: Beach House – "Myth"
"My boyfriend and I only listen to it in the car, so I often forget the name of the song. But I always ask him to put it on, so that's a sign that it's really, really, really great."
For enjoying the winter: Leonard Cohen – "Famous Blue Raincoat"
Coincidentally, Deer Tick guitarist Ian O'Neil also picked this soothing five minutes of melancholy for our
seasonal playlist
last November. "That's so cool!" Ivarsson exclaimed when we told her.
For doing housework: Bronski Beat – "Hit That Perfect Beat"
"It's so fast and so crazy. That puts some fire in my butt for sure."
For doing dishes: Roy Orbison – "Only The Lonely"
Although doing the dishes technically counts as housework, Ivarsson prefers something soft and sweet when scrubbing pots and pans.
For getting ready to go out: Turbonegro – "The Age of Pamparius"
"We used to listen to a lot of Turbonegro while we were getting ready for a show. It gets you going and puts you in a happy mood. Hank von Helvete's a great guy, even though he's not the singer anymore."
For getting metafictional: The Strokes – "Reptilia"
"All of us in the band love The Strokes. It was a good time when we were on tour with them. They're the band that we've toured with that I'd still listen to either way."
The Sounds play The Metro (3730 N. Clark St.) on Wednesday, April 2, at 8 p.m. Blondfire and Strange Talk open. Tickets are $18 and can be purchased here.
Photograph: Per Kristiansen
BY: Dan Caffrey
Guide Staff Writer
Outside of Work, Dan is a playwright, Senior Staff Writer for Consequence of Sound, and contributor to The A.V. Club.