These Holiday Movie Screenings Beat Watching "Love, Actually" on Netflix
BY: Collin Brennan |
Dec 12, 2013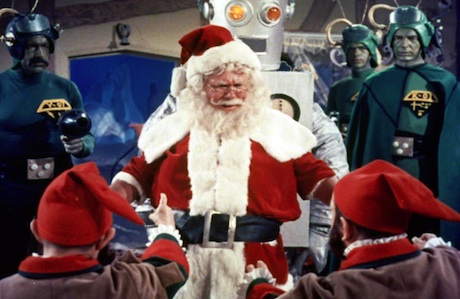 Christmas movies have a way of setting up unrealistic expectations. But not all of us can sweep the British prime minister off his feet, and fewer still can ask Liam Neeson for his sage-like perspective on love. For those of us in the trenches this holiday season, here are 10 movie screenings to help make Chicago feel a little more like Christmas.
The Music Box Theatre | 3733 N. Southport Ave.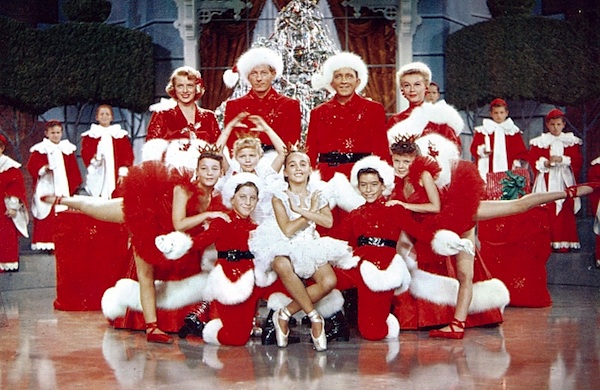 The 30th Annual Music Box Christmas Show
Flashback to a snowy Christmas Eve 30 years ago. The operator of an independent movie theater in Lakeview screens a double feature of
White Christmas
and
It's a Wonderful Life
, and a heartwarming tradition is born. Today, the Music Box Christmas Show is a nine-day spectacle emceed by none other than Santa, who brushes the popcorn from his beard before leading the crowd in organ-backed Christmas sing-alongs. (
Friday, December 13, through Tuesday, December 24.
)
Alternative Christmas Double Feature
Consider this one a gift to the haters. The Alternative Christmas Double Feature is an antidote to the unabashed revelry of the Christmas Show, with an early screening of raunchy 2003 comedy
Bad Santa
followed by Bill Murray at his grumpy best in
Scrooged
. After the show, misanthropes can drown any remaining sorrows in drinks at Guthrie's (1300 W. Addison St.) down the block. (
Tuesday, December 17, 5 p.m.
)
The Gene Siskel Film Center | 164 N. State St.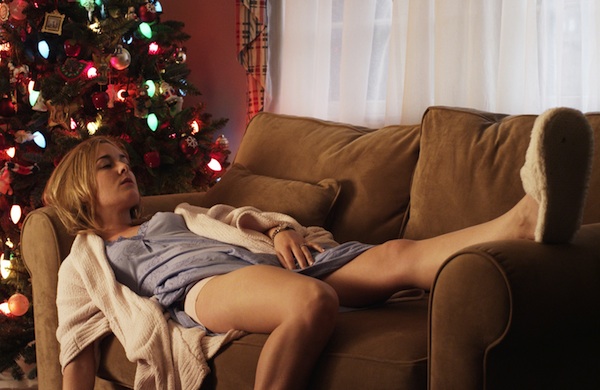 "White Reindeer"
"Most people are still living their real lives during the holiday season," says Barbara Scharres, the programming director at The Gene Siskel Film Center. "Friends and relatives get sick, people lose their jobs, and [yet] people still celebrate." Scharres selected
White Reindeer
as the Center's designated Christmas film because its dark humor rings truer than most of the season's jingle bells. The absurdist comedy follows Suzanne, a real-estate agent who dives into a world of strippers and swinging neighbors after her husband's murder. (
Friday, December 13, through Thursday, December 19.
)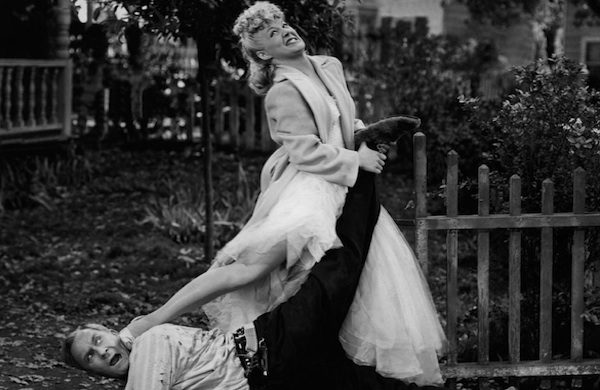 "The Miracle of Morgan's Creek"
Though not a Christmas movie in the traditional sense,
The Miracle of Morgan's Creek
is a witty, often hilarious take on the Immaculate Conception starring Eddie Bracken and Betty Hutton. Think of your extended family shouting about politics around the dinner table, and you'll get a sense of how controversial this film was when it was released in 1944. The innuendos may seem tame by today's standards, but there's plenty of cheer to be plucked from this taboo-breaking classic. (
Sunday, December 22, 7:30 p.m.
)
Logan Theatre | 2646 N. Milwaukee Ave.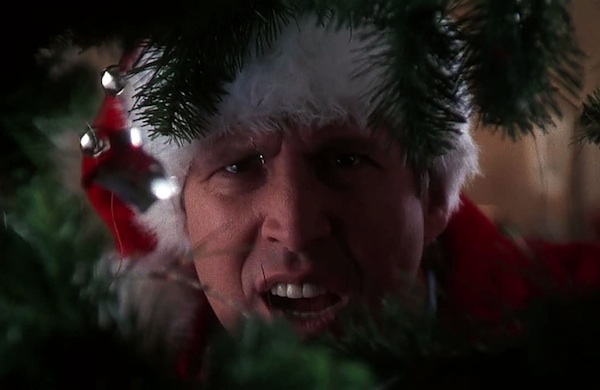 "National Lampoon's Christmas Vacation"
If you can't afford a Jelly of the Month Club membership for all of your employees, the least you can do is take them to this timely screening of
National Lampoon's Christmas Vacation
. The movie screens as part of the
Late Night at the Logan
series, which general manager Shaylah Paul says is "usually comprised of '80s and '90s blockbusters or favorites of the generation now in their mid-20s to early 30s." (
Friday, December 20, through Monday, December 23, 10:30 p.m.
)
"Gremlins"
It's usually a bad idea to give someone a pet for Christmas. There's the chance that it won't be cared for adequately, or the chance that it will multiply into a horde of terrifying reptilian monsters. This is the lesson of the Steven Spielberg–produced
Gremlins
, and it's more practical than anything you'll find in
Love, Actually
. (
Friday, December 27, through Monday, December 30, 10:30 p.m.
)
Patio Theater | 6008 W. Irving Park Rd.
"Home Alone 2: Lost in New York"
The first
Home Alone
movie is a classic around Chicago—not least because it was filmed in nearby suburb Winnetka. Though the sequel might not have the same local appeal, its slapstick comedy holds up to repeated viewings. There's something heartwarming about watching a young Macaulay Culkin get lost, make new friends, and savagely electrocute Daniel Stern. Tickets are only $3, and the Patio Theater's concessions stand will be selling hot apple cider and cocoa before the show. (
Sunday, December 15, 2 p.m. and 5 p.m.
)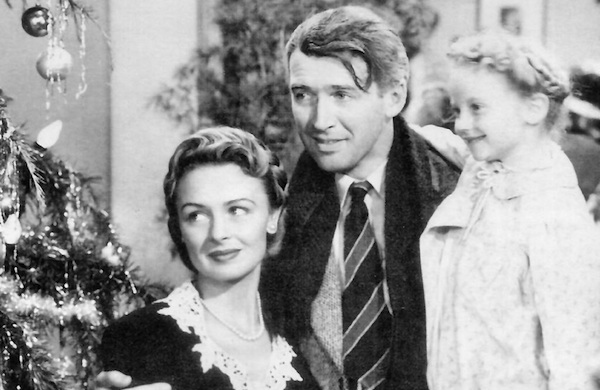 "It's a Wonderful Life"
In the spirit of giving, the Patio Theater will be screening
It's a Wonderful Life
free of charge for the second year in a row. There's not much that needs to be said about the Frank Capra classic about small-town man George Bailey and his search for meaning. Consider this a lower-key alternative to the Music Box's Christmas extravaganza. (
Saturday, December 21, 1 p.m. and 5 p.m.
)
Delilah's | 2771 N. Lincoln Ave.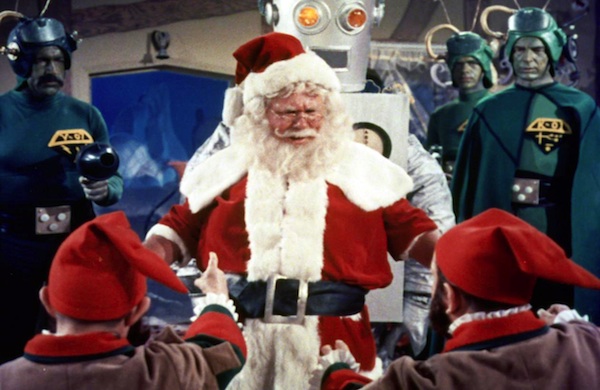 "Santa Claus Conquers the Martians"
The only venue on our list that isn't a proper movie theater, Delilah's is a dive bar in Lincoln Park that appeals to three groups in particular: punks, cinephiles, and
fans of the Buffalo Bills
. The bar's upstairs lounge regularly hosts free movie nights, and the holiday slate is something to marvel at. One highlight is schlocky sci-fi B-movie
Santa Claus Conquers the Martians
, which basically wrote the book on low-budget production values when it was released in 1964. (
Sunday, December 15, 6 p.m.
)
"Johnny Cash Christmas Special 1978"
There are worse places to spend the holidays than stuck in Folsom Prison, as this Johnny Cash Christmas special reminds us each year. The film features Cash at his storytelling best, with guest performances by June Carter Cash, Kris Kristofferson, and Rita Coolidge. Head downstairs after the movie to enjoy a Ramones-heavy playlist courtesy of DJ Alex. (
Tuesday, December 17, 7 p.m.
)
Photo for
White Reindeer:
Daryl Pittman, 2013 Candy Castle Motion Pictures, LLC