Things to Do in Atlanta: Saturday, October 11, to Friday, October 17
BY: Collin Brennan |
Oct 9, 2014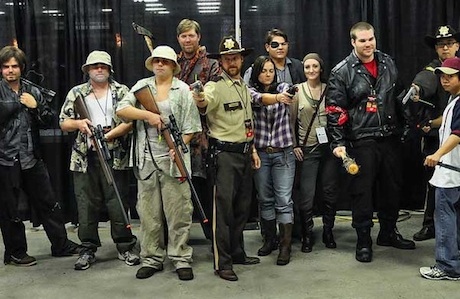 On this week's agenda: chalk art, a Frankie Lymon musical, close encounters with ghosts and zombies, and an intimate voyage through the human body. As always, check Groupon for even more great
things to do in Atlanta
.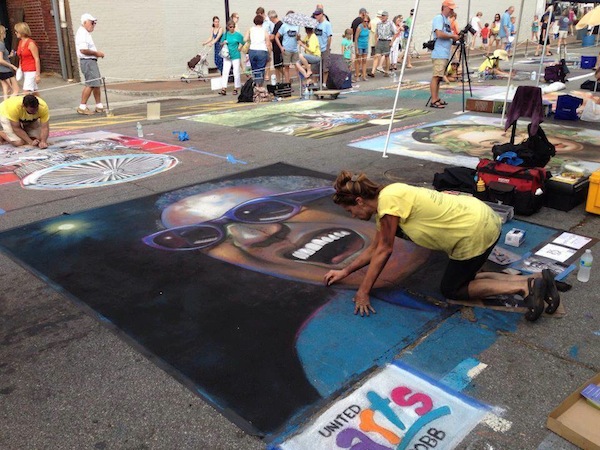 Marietta ChalkFest
Marietta | Saturday, October 11, to Sunday, October 12, 10 a.m. to 6 p.m.
Yes, we walk all over it every day, but that doesn't mean pavement isn't a viable canvas for artistic expression. Just ask the professional chalk artists who will descend upon Marietta Square and the Cobb Museum of Art for ChalkFest 2014. But the pros don't get to have all the fun; the public is also welcome to participate in the annual juried chalk-art competition, which kicks off on Saturday at 10 a.m.
(30 Atlanta St.; free)
Atlanta Black Theatre Festival Presents ''Fool in Love: A Musical Night in the Life of Frankie Lymon''
Decatur | Sunday, October 12, at 5 p.m.
With a diverse lineup of artists drawn from across the states, around the globe, and around the corner, each day of the Atlanta Black Theatre Festival appeals to a range of tastes with re-imagined classics and fresh productions. This energetic musical is no exception; it examines the career of '50s teen idol Frankie Lymon, and features hits such as "Why Do Fools Fall in Love," "Goody Goody," and "Little Bitty Pretty One."
(3181 Rainbow Dr.; $8+; buy tickets here)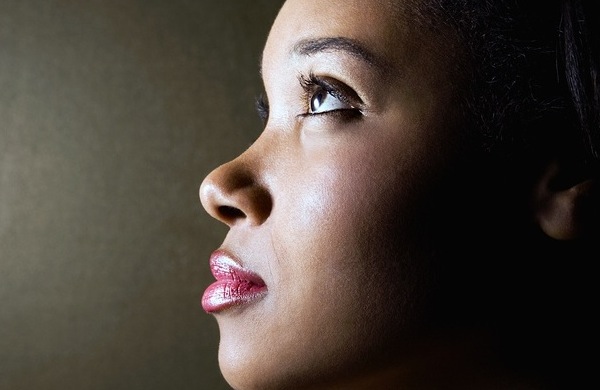 Capturing the Spirit of Oakland Halloween Tour
Grant Park | Friday, October 17, at 5:30 p.m. to 10:30 p.m.
Historic Oakland Cemetery may or may not be haunted, but you'll have the opportunity to come to your own conclusions on a walking tour led by a docent in period costume. The tour is one of the few chances to see the cemetery's beautifully lit gardens (and undeniably creepy tombstones) after dark, and Friday's tour is the first of the season. Remember to reserve a spot in advance.
(248 Oakland Ave. SE; $23; buy tickets here)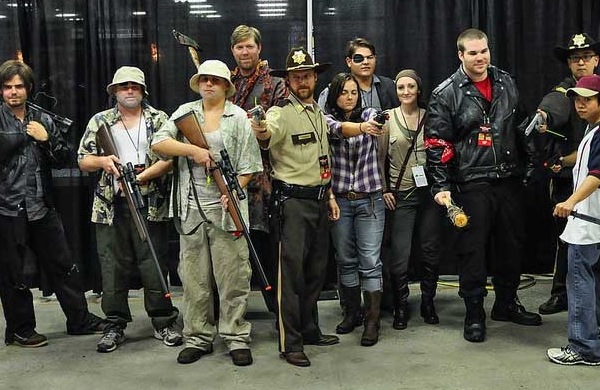 Walker Stalker Con 2014
Downtown | Friday, October 17, to Sunday, October 19
Atlanta Convention Center at AmericasMart turns into a nightmarish hellscape (but, you know, the good kind) when Walker Stalker Con 2014 comes to town.The stars of AMC's
The Walking Dead
and
Comic Book Men
will treat fans to panels, events, and post-apocalyptic fun. Highlights include Q&A sessions and the feeling that you've found a new community—or farm or prison—of friends in a world overrun with zombies.
(230 Peachtree St. NW #220; $20+; buy tickets here)
''Bodies: The Exhibition'' at Atlantic Station
Midtown | Through November 16
Bodies: The Exhibition
leads guests on an intimate, education-packed voyage through the human body and its collection of intricately assembled systems. Numerous actual full-body specimens and more than 100 real human organs—each meticulously dissected and reverently displayed—provide a behind-the-scenes peek into anatomical inner workings.
(265 18th St.; $18+; buy tickets here)
BY: Collin Brennan
Guide Staff Writer
Collin is a senior editor and a staff writer for Consequence of Sound. He self-publishes zines and moderates writing workshops for The Chicago Publishers Resource Center (CHI PRC).