Things to Do in Atlanta: Week of July 7, 2014
BY: Collin Brennan |
Jul 3, 2014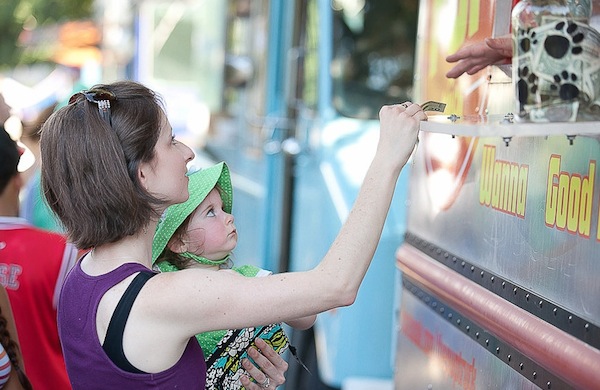 Last weekend's fireworks have fizzled and faded, but summer is just gearing up in Atlanta. This week's to-do list includes a beloved Disney movie brought to life, the return of '90s alt-rockers the Goo Goo Dolls, a modern-art opening, more street food than you could shake a plastic fork at, and Georgia's newest water park. As always, check Groupon for even more great
things to do in Atlanta
.
The Little Mermaid
Midtown | Tuesday, July 8–Sunday, July 13
Before The Little Mermaid was one of Disney's most beloved films, it was a fairy tale by Danish author Hans Christian Andersen. That origin is further obscured by the
Fox Theatre
's latest production, which recreates the kid-friendly Disney version onstage—complete with music by eight-time Academy Award winner Alan Menken. Singing crabs might not have been part of Andersen's original vision, but they do make this Houston Theatre Under the Stars production a bubbly good time.
(660 Peachtree St. NE; ticket prices vary; buy tickets here)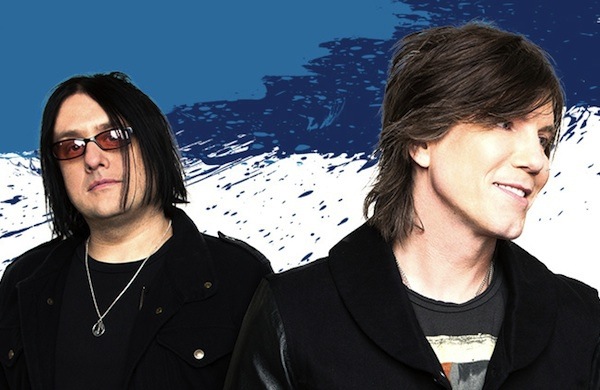 Goo Goo Dolls and Daughtry with Plain White T's
Buckhead | Friday, July 11, 7 p.m.
The Goo Goo Dolls have lived many lives since their first shows in a sweaty Buffalo club called the Continental. They went from ripped jeans to radio rock in the span of just a few albums, and the band's evolution continues on their latest tour with alt-rockers Daughtry. To prepare for what promises to be a packed show at
Chastain Park Amphitheater
, check out our playlist of
bands you wouldn't believe the Goo Goo Dolls have shared a bill with
.
(4469 Stella Dr.; $39.50–$375; buy tickets here)
Scott Ingram: Blue Collar Modernism
Buckhead | Opening Friday, July 11, 6:30 p.m.–8:30 p.m.
Though he's now based in Atlanta, visual artist Scott Ingram is a Midwestern boy at heart. As such, his work has always been heavily influenced by the modern architects of Chicago. That influence used to express itself in the minimalism of his work with
nail polish
, but now it's starting to show up in the monumentality of his sculptures and installations.
Blue Collar Modernism
, Ingram's latest exhibition at the
Museum of Contemporary Art of Georgia
, represents a return to the artist's Midwestern roots, in which he explores minimalism through the eyes of the working man.
(75 Bennett St. Suite A2; free to $5)
Atlanta Street Food Festival
Piedmont Park | Saturday, July 12, noon to 8 p.m.
Summer brings no shortage of excuses to stuff your face, but none is more compelling than the Atlanta Street Food Festival. Dozens of food trucks will set up shop at
Piedmont Park
, and guests will have a hard time choosing from
options
that include fried green tomatoes, red velvet cupcakes, and Southern-style chicken with waffle fries. The festival also features live music and a
Family Fun Zone
with a superslide, rock-climbing wall, and mechanical bull.
(400 Park Dr. NE; $10.50–$25; buy tickets here)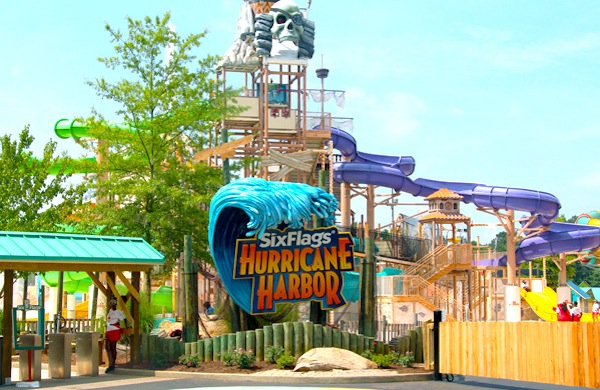 Hurricane Harbor at Six Flags Over Georgia
Austell | Opening summer 2014
Six Flags
was already bringing it with thrill rides such as Acrophobia and Goliath, but the park has outdone itself with this summer's opening of the new Hurricane Harbor water park. Admission to Hurricane Harbor is included with a ticket to the park, meaning you can ride roller coasters in the morning and splash around on water slides in the afternoon. Don't miss the Bonzai Pipelines, a trio of slides with sharp twists and a four-story drop.
(275 Riverside Pkwy. SW, Austell; $41.99–$69.99; buy tickets here)
Photos: Atlanta Street Food Festival, Goo Goo Dolls, Six Flags Hurricane Harbor
BY: Collin Brennan
Guide Staff Writer
Collin is a senior editor and a staff writer for Consequence of Sound. He self-publishes zines and moderates writing workshops for The Chicago Publishers Resource Center (CHI PRC).