Things to Do in Austin: Saturday, August 2, to Friday, August 8
BY: Sean O'Toole |
Jul 31, 2014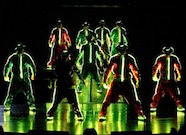 Nostalgia's in the air this week in Austin. Cirque du Soleil is honoring the King of Pop with a show that reinterprets his greatest hits, and both Summer Stock Austin and Frank are celebrating milestone anniversaries with concerts. Of course, no one's looking back further in time than the interactive exhibit
Discover the Dinosaurs
. All of which reminds us: remember that time Groupon had lots of other ideas for
things to do in Austin
? We do too.
Discover the Dinosaurs
North Austin | Through Sunday, August 3
The heart of this exhibition may be the scavenger hunt, which requires you to navigate eight scenes full of dinosaur models to uncover facts about how the creatures lived. But educational value isn't the only reason to attend. Kids can also jump in dino-themed inflatables, play prehistoric mini golf, and even ride an animatronic T. rex or triceratops.
(North Austin Event Center, 10601 N. Lamar Blvd.; $16–$22; buy tickets here)
Summer Stock Austin: A 10th Anniversary Celebration
Bouldin Creek | Monday, August 4, 7:30 p.m.
What's a birthday without a little singing? During this celebratory show, alumni of the well-regarded theater program return to stage highlights from the past 10 seasons. Expect numbers from
Sweeney Todd
, 
Footloose
,
West Side Story
,
Little Shop of Horrors
, and many more.
(The Long Center for the Performing Arts, 701 W. Riverside Dr.; $35–$75; buy tickets here)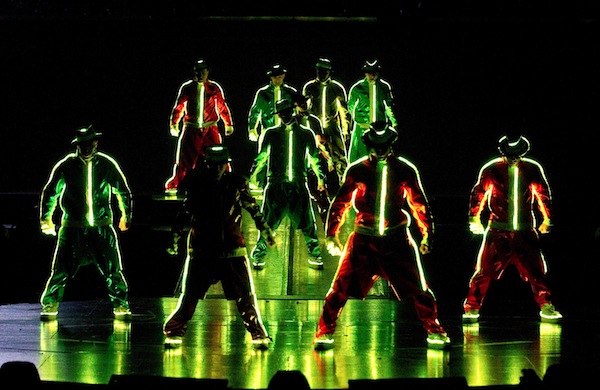 Cirque du Soleil's Michael Jackson: The Immortal World Tour
Cedar Park | Tuesday, August 5, and Wednesday, August 6. at 8 p.m.
The songs—"Billie Jean," "Thriller," "Smooth Criminal"—may be familiar, but this high-energy show still promises plenty of surprises. A live band provides the soundtrack while throngs of performers pull off elaborate choreography, including a healthy dose of Cirque's trademark acrobatics.
(Cedar Park Center, 2100 Avenue of the Stars; $58–$200; buy tickets here)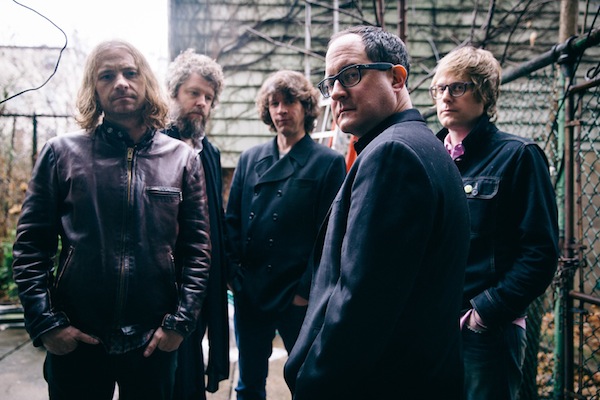 Frank Fifth Anniversary with The Hold Steady
Warehouse District | Friday, August 8, 9 p.m.
The popular
gourmet hot-dog joint
has been holding it down in downtown Austin since 2009. To say thanks, they're bringing in Craig Finn and company for a free show. But getting in may prove tricky: to earn a commemorative ticket designed by Helms Workshop, you have to win one off KUTX or
Do512
.
(407 Colorado St.; free with contest win; buy tickets here)
Eat Out for Good
August 3–13
Eat Out for Good is like Restaurant Week with a generous streak. More than two dozen
restaurants
have created special menus for the event, such as a three-course steak dinner at
Gusto Italian Kitchen + Wine Bar
or a $20 prix fixe meal at
G'Raj Mahal Cafe
. The best part is at least 10% of proceeds go to a cause of the restaurant's choosing, from Meals on Wheels to the Center for Child Protection.
Photo credits: OSA Images; Razor & Tie LLC
BY: Sean O'Toole
Sean is a senior editor and a gradually improving cook. He once asked a man at an airport if he was Kevin Sorbo, and the man said no, but it was totally Kevin Sorbo.