Things to Do in Chicago: Saturday, August 23, to Friday, August 29
BY: TYLER CLARK | 8.21.2014 |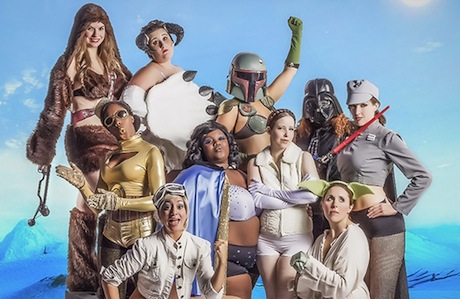 On this week's agenda: Star Wars burlesque, a tour of Chicago's jazz clubs, the music of the Arcade Fire, big art, and a classic Leonard Bernstein musical. Enjoy yourself, and as always, check Groupon for even more great things to do in Chicago.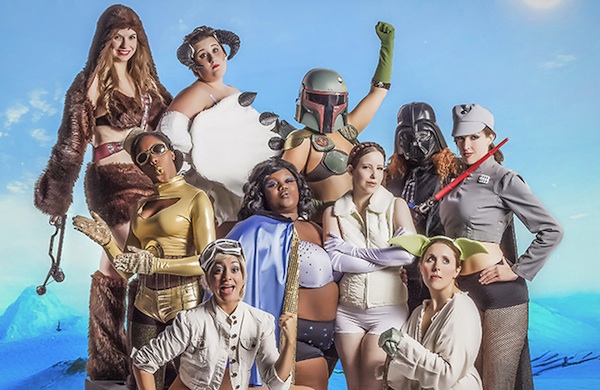 The Empire Brings Sexy Back: A Star Wars Burlesque
Bucktown | Through September 13
Lightsabers, wookies, and that scoundrel Boba Fett get a titillating treatment at Gorilla Tango Theatre's burlesque take on The Empire Strikes Back. Sci-fi sexiness is par for the course for the ladies of the Gorilla Tango Burlesque, whose repertoire includes shows based on Star Trek, Super Mario Bros., and The Walking Dead. (1919 N. Milwaukee Ave.; $20+; buy tickets here)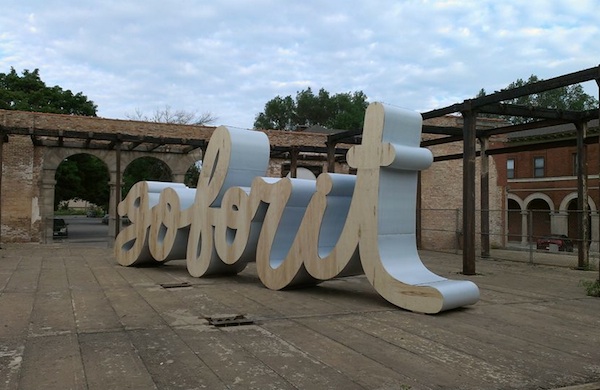 Pullman | Through October 23
The Chicago artist behind those inspirational "You Are Beautiful" stickers is back with another, even bigger positive message. Matthew Hoffman debuts Go For It, an enormous wooden installation piece replicating that message in perfect cursive, at Pullman's Market Hall in partnership with neighborhood organizations Mosnart and the Historic Pullman Foundation. (11159 S. Champlain Ave.; free)
Near West Side | Tuesday, August 26, and Wednesday, August 27
Grammy-winning Canadian indie-rock heroes the Arcade Fire continue their summer tour of the States, bringing their maximalist pop ambitions to the United Center for a two-night stand. Joining them for support: new-wave mischief makers Devo and Baltimore electro oddball Dan Deacon. (1901 W. Madison St.; $55+; buy tickets here)
The Jazz Institute of Chicago's Annual Jazz Club Tour
Various | Wednesday, August 27
The hepcats of the Jazz Institute of Chicago follow the sound of bop in their annual Jazz Club Tour, leading groups by trolley to 13 venerable haunts including the Green Mill, Kingston Mines, and Jazz Showcase. The tour is a prelude to the upcoming Chicago Jazz Festival, which takes over Grant Park throughout Labor Day weekend. (Various; $19+; buy tickets here)
Lincolnshire | Through October 12
This revival of a Leonard Bernstein classic follows three sailors on shore leave as they run the streets of 1940s New York in search of love and life. The madcap romantic comedy fills Lincolnshire's Marriott Theatre with the same heartfelt pluck and classic songs (including "New York, New York") that originally entertained wartime audiences in 1944. (10 Marriott Dr., Lincolnshire; $40+; buy tickets here)
Image credits: Gorilla Tango image courtesy of Gorilla Tango; Go For It image courtesy of Mosnart; On The Town image courtesy of the Marriott Theatre
BY: Tyler Clark
Guide Staff Writer
Tyler is a writer, storyteller, and musician from Chicago. His stories have appeared on stage at shows including Mortified, Story Club, and Lethal Poetry.