GROUPON GUIDE TO WASHINGTON, D. C.
Things to Do in DC: Saturday, September 6, to Friday, September 12
BY: Courtney Ryan |
Sep 4, 2014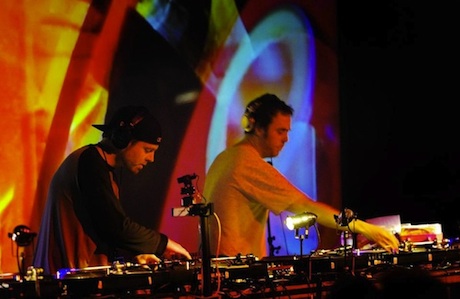 On this week's agenda: the Maryland Seafood Festival, a Chinese film festival, DJ Shadow and Cut Chemist's tribute to Afrika Bambaataa, lamb meet-and-greets on Old MacDonald's Farm, and The Fray at the National Zoo. Enjoy yourselves, and as always, check Groupon for even more great
things to do in DC
.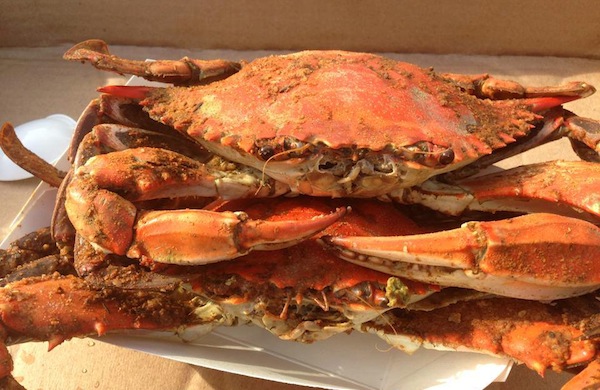 Maryland Seafood Festival at Sandy Point State Park
Annapolis | Saturday, September 6, and Sunday, September 7
The spirit of Chesapeake Bay inhabits this seaside festival, adding a little extra flavor to the crab cakes, oysters, and local craft beers served throughout. If you're not too full after the corn-on-the-cob-eating contest, check out local art and live music from regional bands including blues act
Kelly Bell Band
and rockers
Bad with Names
. 
(1100 E. College Pkwy., Annapolis, MD; $20; buy tickets here)
Second Biennial DC Chinese Film Festival at Freer Gallery of Art
National Mall | Through Sunday, September 7
Panel discussions and special events accompany screenings of films from China, Hong Kong, Taiwan, and other Chinese communities across the globe. Our pick? Oscar-nominated
The Missing Picture
, which plays on Sunday and recounts the search for memories and innocence lost during the Khmer Rouge's reign of terror over Cambodia. 
(1050 Independence Ave. SW; free)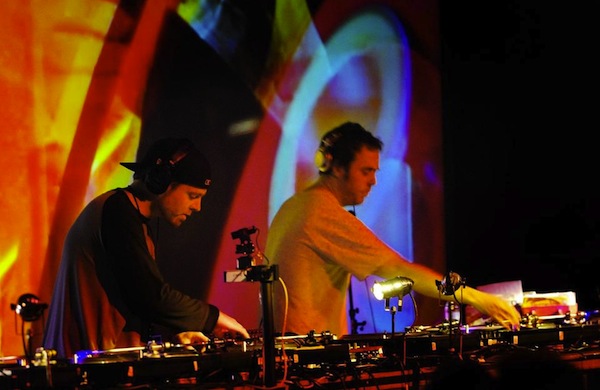 DJ Shadow & Cut Chemist: Renegades of Rhythm Tour at the Fillmore Silver Spring
Silver Spring | Monday, September 8
Instrumental hip-hop pioneer DJ Shadow and Jurassic 5 turntablist Cut Chemist dig deep into Afrika Bambaataa's personal record collection in celebration of Universal Zulu Nation's 40th anniversary. The duo will explore the farthest reaches of the father of electro funk's library, intermingling genres ranging from breakbeat and hip-hop to disco and electro house.
(8656 Colesville Rd., Silver Spring, MD; $21; buy tickets here)
Old MacDonald's Farm at StageCoach Theatre's Outdoor Stage
Leesburg | Through September 14
In
Old MacDonald's Farm
, the StageCoach Theatre Company uses music and laughter to tell the story of a shy lamb who struggles to make friends with other wildlife. The show is part of StageCoach Theatre for Young Audiences, a season of original productions by local playwrights designed to help families connect with the performing arts. 
(20850 Oatlands Plantation Ln., Leesburg, VA; free)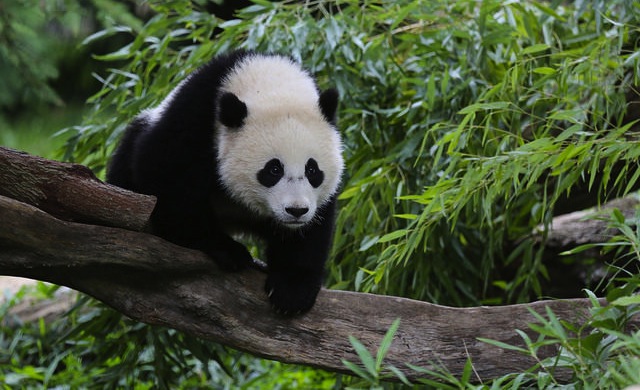 Rock-N-Roar with The Fray at the National Zoo
Woodley Park | Friday, September 12
One night each year, the lions, elephants, and pandas of the National Zoo invite human animals over for a music-filled night of dancing and drinks. This year, Grammy-nominated pop-rockers The Fray will entertain crowds with their hits ''Over My Head (Cable Car),'' ''How to Save a Life,'' and tracks from their latest album,
Helios
. Friends of the National Zoo will also host animal demonstrations throughout the night.
(3001 Connecticut Ave. NW; $55; buy tickets here)
Photos courtesy of Maryland Seafood Festival, Cut Chemist, and the Smithsonian National Zoo
BY: Courtney Ryan
Guide Staff Writer
Courtney Ryan is a Chicago-based writer and Derrick Rose fan. She spends almost 100% of her time making or eating popcorn.