Groupon GUIDE TO LAS VEGAS
Things to Do in Las Vegas: Saturday, September 13, to Friday, September 19
BY: ALISON HAMM | 9.10.2014 |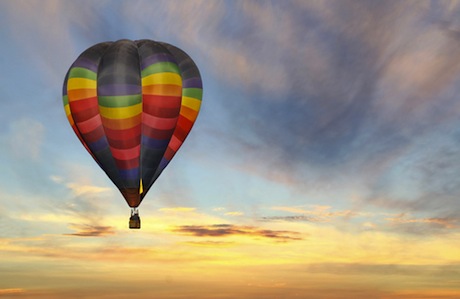 On this week's agenda: shows both magical and murderous, plus a ghostly walking tour, a tribute to Nirvana, and a hot-air balloon ride at sunrise. Have fun, and as always, check Groupon for even more great things to do in Las Vegas.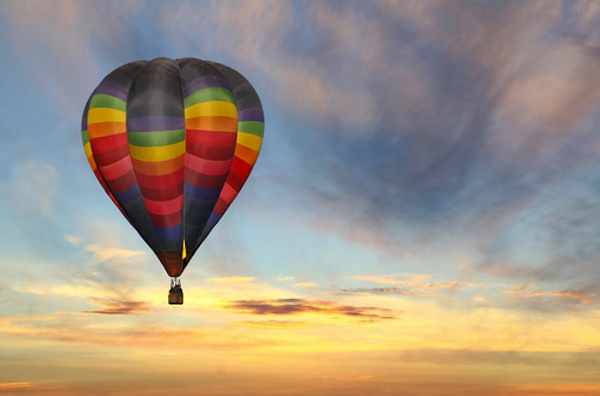 Sunrise Hot-Air Balloon Ride with Vegas Balloon Rides
Paradise | Daily
Sure, you'll have to wake yourself up before dawn. But a view of the sunrise from the basket of a colorful balloon floating 1,000 feet up is well worth it. Watch the Red Rock mountains glow pink and the lights of the Strip start to fade before returning to earth, where a champagne toast awaits. (4390 Polaris Ave.; $149+ (a $275+ value); buy tickets here)
Illusions Magic Show at Starlite Theatre at the Riviera Hotel
Eastside | Saturdays–Thursdays at 7 p.m.
With help from five glamorous assistants, magician Jan Rouven performs jaw-dropping stunts set to the tune of current pop hits. His feats include escaping a water tank while handcuffed and russian-roulette-inspired games with audience members. (2901 S. Las Vegas Blvd.; $29+; buy tickets here)
Walking Haunted History Tour with Spirit Expeditions
Downtown | Every Thursday, Friday, and Saturday
Spirit Expeditions' two-hour walking tour hits the most haunted spots on and off the Strip. Tour guides spin their spooky yarns outside of the Cortez Hotel & Casino, 4 Queens Casino, and other hotbeds of paranormal (or at least, morbid) activity. Ghost-hunting equipment is provided for the duration of the tour. (202 Fremont St; $25 for adults, $15 for kids 12 and younger; buy tickets here)
Marriage Can Be Murder Murder-Mystery Dinner Show
Downtown | Nightly at 6:15 p.m.
Marriage Can Be Murder is a two-hour interactive dinner show inside the showroom at The D Las Vegas. It's also the longest-running dinner show in Vegas. The mystery starts while you're standing in line and continues throughout the three-course meal. You might even be seated next to one of the actors (don't stare). (301 Fremont St.; $64.85+; buy tickets here)
A Tribute to the Myth and Music of Nirvana
The Strip | Thursdays–Sundays at 10 p.m. through September 29
The Rock 'N Roll Compendium Show is currently paying homage to grunge pioneers and popular T-shirt inspirers Nirvana. Along with live music from cover band Smells Like NIRVANA, the evening also revisits milestones in the band's history, including MTV Unplugged and the MTV Video Music Awards. (3667 Las Vegas Blvd. S; $19+ (a $58.75+ value); buy tickets here)
BY: Alison Hamm
Guide Staff Writer
Alison would rather interview a chef or food blogger than actually cook. She never says no to a Hamm's Beer on special.