Groupon GUIDE TO NEW YORK CITY
Things to Do in New York City: Saturday, August 9, to Friday, August 15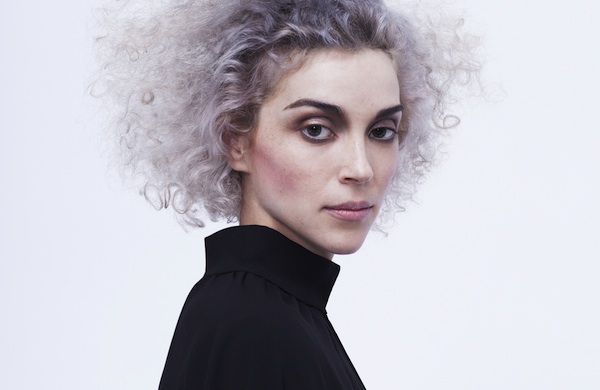 This week's list includes a book release party for a YouTube star, a street festival with ballerinas, and a 1990s French film that blends sci-fi with film noir. And as always, check Groupon for more great things to do in New York City.
Prospect Park | Saturday, August 9, 7:30 p.m.
With guitar-rock anthems like "Cheerleader" and "Digital Witness" to her name, there's no question that Annie Clark can shred. But on tour to support her self-titled fourth album, the woman known as St. Vincent has taken her performances to the next level, with bold costumes and onstage theatrics that recall Prince at his 1980s peak. Thrall to her goddess-like power at the last of summer's free Celebrate Brooklyn! concerts at the Prospect Park Bandshell. Brooklyn songwriter and composer Ellis Ludwig-Leone, aka San Fermin, opens. (9th Street and Prospect Park West; doors at 6:30 p.m.; free)
Check out our guide to cheap eats near Prospect Park.
Dance Theatre of Harlem Street Festival
Harlem | Saturday, August 9, noon to 7 p.m.
Students from DTH's intensive summer programs pirouette across the stage during this seven-hour celebration of the arts, performing alongside special guests such as bluesman Keith "The Captain" Gamble and Repstyles, a Philadelphia b-boy crew. Street vendors hawk food, clothing, books, and jewelry between acts. (West 152nd Street between Amsterdam and Nicholas Avenues; free)
Greenpoint | Monday, August 11, 10:30 p.m.
Like hopeful kids staying up for Santa, fans of Japanese author Haruki Murakami gather at WORD this Monday to await the midnight arrival of his latest novel, Colorless Tsukuru Tazaki and His Years of Pilgrimage. Donuts and wine are provided, as is entertainment: participants who sign up in advance can read their favorite excerpts from his previous novels to the anticipation-jangled crowd. A $25.95 preorder of the book is required to attend. (126 Franklin St.; 10:30 p.m.; free with book purchase)
SoHo | Wednesday, August 13, 7 p.m.
YouTube sensation Hannah Hart will make an IRL appearance at Housing Works Bookstore Cafe this Wednesday to celebrate the publication of her new "cookbook," My Drunk Kitchen: A Guide to Eating, Drinking, and Going with Your Gut. In her My Drunk Kitchen videos, Hart gulps glasses of wine before ad-libbing her way through recipes, often digressing into topics from turning 30 to bitcoin between sautés and shiraz spills. It's not clear what cooking, if any, will occur at the launch party, but at the very least, guests will have the opportunity to skim the book's illustrated pages for more of Hart's laugh-out-loud-funny anecdotes. (126 Crosby St.; free)
Fort Greene | Friday, August 15–Thursday, August 21
In this intense and visually arresting film from French director Chris Marker, a woman relives the loss of her lover while programming a video game about World War II's Battle of Okinawa. A blend of sci-fi and film-noir aesthetics pervades the film's examination of the nature of trauma both personal and historical. Never before screened in North America, the 1997 film kicks off BAMcinématek's month-long retrospective of Marker's work, which includes the dreamlike classics La Jetée (1962) and Sans Soleil (1983). (Brooklyn Academy of Music, 30 Lafayette Ave.; $9–$14; tickets available soon)