GROUPON GUIDE TO SAN FRANCISCO
Things to Do in San Francisco: Week of July 7, 2014
BY: Mel Kassel |
Jul 2, 2014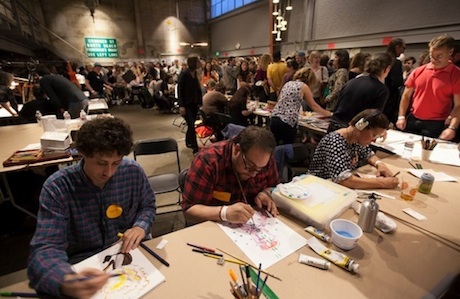 The Fourth of July has come and gone, but there's plenty left to celebrate—the power of pony friendship, for instance. This week, get close to some bronies, support local hip-hop artists, watch artists as they draw, judge air-guitar performances, and drop by Petaluma for an outdoor festival. Of course, you can also check Groupon for more
things to do in San Francisco
.
A Brony Tale
Pacific Heights | Tuesday, July 8, 7 p.m.
A Brony Tale
follows Ashleigh Ball, who voices Rainbow Dash and Applejack on
My Little Pony: Friendship Is Magic
, on her visit to the world's largest
My Little Pony
fan convention: BronyCon. Attend the documentary's premiere screening to see how the world's preconceptions about bronies—men who are devotees of the cartoon—get thoroughly challenged.
(Clay Theatre, 2261 Fillmore St.; $12.50; buy tickets here)
2Racks Rap Contest
SoMa | Wednesday, July 9
The 2Racks Rap Contest is just one way that Bay Area rapper and producer Sellassie is trying to "
Stop Hatin' in the Bay
." The live song competition awards its winner a $2,000 prize, but more importantly, it brings independent hip-hop artists together for a chance to support one another's work. The lineup includes Democritus, Dush Tray, Way 2 Saucy, and more.
(1015 Folsom, 1015 Folsom St.; $20; buy tickets here)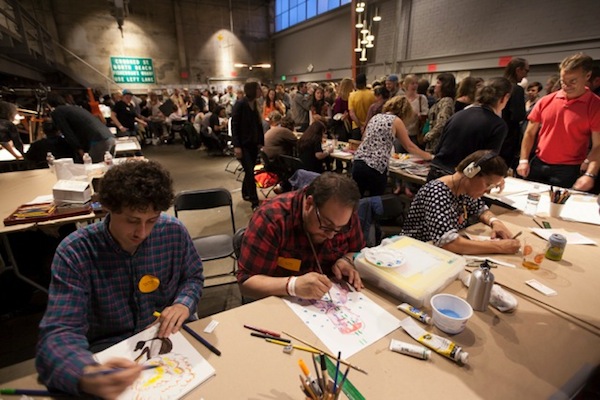 Monster Drawing Rally
Mission | Friday, July 11
At the 11th annual Monster Drawing Rally, audiences can watch more than 120 artists sketch new pieces from start to finish. The artists draw in shifts while DJs provide background music, and each work is put up for sale immediately upon completion, priced at $60. All of those proceeds then go toward art programs at
Southern Exposure
.
(The Verdi Club, 2424 Mariposa St.; free)
US Air Guitar Championships Semifinals
NoPa | Saturday, July 12, 8:30 p.m.
Playing professional air guitar involves more rules than you might think. No air-drumming is allowed, for example, and guitarists are evaluated on three criteria: technical merit, stage presence, and "airness," or the degree to which you embody the art's unique spirit. Learn the rest of the rules and see who will proceed to the finals at the competition this weekend.
(The Independent, 628 Divisadero St.; $20; buy tickets here)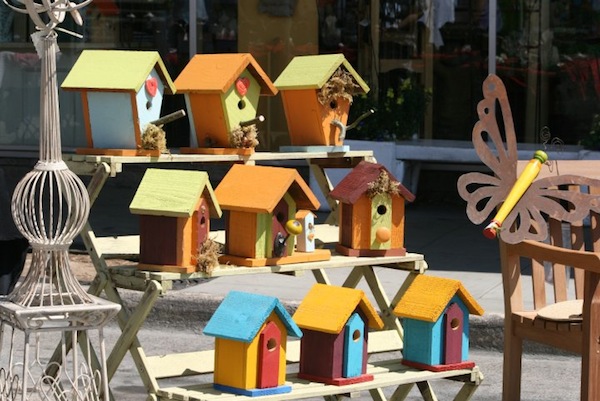 Petaluma's Art & Garden Festival
Historic Downtown Petaluma | Sunday, July 13, 11 a.m.–5 p.m.
More than 100 vendors of artisanal goods will make the drive up to Petaluma more than worth it on Sunday. In addition to the arts and crafts on sale, the festival will have drinks from local wineries, a kid zone with a climbing wall, and live music from bands such as
Danny Click
and the Hell Yeahs!. Guests with green thumbs can even consult expert gardeners for growing tips.
(4th Street and Kentucky Street, Petaluma; free)
Monster Drawing Rally photo by Catherine McElhone, courtesy of Southern Exposure; Petaluma's Art & Garden Festival photo courtesy of Petaluma Downtown Association & Visitors Center
BY: Mel Kassel
Guide Staff Writer
Mel writes about food and beauty trends. She would rather give up chocolate than onions.