Things to Do in Seattle: Saturday, August 2, to Friday, August 8
BY: Leslie Seaton |
Jul 31, 2014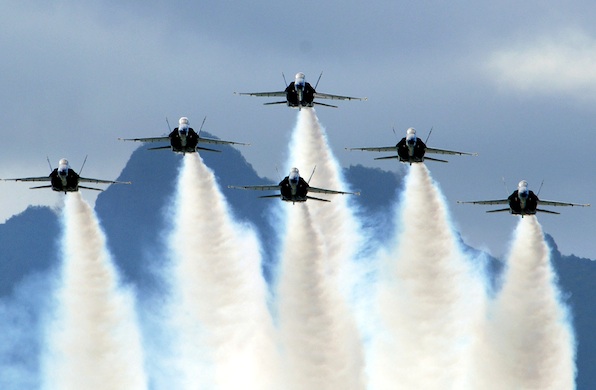 On this week's agenda: Olympic Sculpture Park hosts a kids' day, the Blue Angels return to the Seafair Air Show, and the Dirty Dozen Brass Band brings some NOLA sound to Capitol Hill. Plus,
Jane Eyre
gets a musical makeover and burgers compete for the title of Best in South Lake Union. Have fun, and as always, check out Groupon for more
things to do in Seattle
.
SAM Kids' Saturday at the Park
Belltown | Saturday, August 2, 10:30 a.m.–3 p.m.
This Saturday might be all about kids, but there's fun in it for adults as well. Guests of all ages can practice their watercolor or drawing skills using beautiful views of Puget Sound and the Olympics as inspiration, and the whole family can join in free yoga or Zumba. While you're there, grab seasonal sandwiches and salads at
Seattle Art Museum
's
Taste Café
for lunch.
(Olympic Sculpture Park, 2901 Western Ave.; free)
Boeing Seafair Air Show
Rainier Valley | Saturday, August 2, and Sunday, August 3
After a two-year absence, the US Navy's Blue Angels are back. Check out their acrobatic and high-speed show from the shore of Lake Washington. They'll be joined by the Air National Guard Aerobatic Team, Patriots Jet Team, Flying Heritage Collection (featuring planes from the 1930s and 1940s), and others for a full day of aerial excitement.
(Genesee Park, 4316 S. Genesee St.; $10–$45; buy tickets here)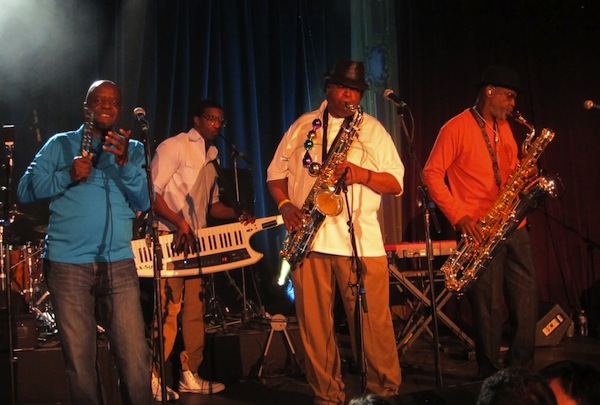 Dirty Dozen Brass Band
Capitol Hill | Wednesday, August 6, 8 p.m.
Mardi Gras is a great excuse to party New Orleans–style, but it's not the only one. The Dirty Dozen Brass Band is coming to Seattle, and that's reason enough. They'll be bringing their funk- and R & B–infused take on traditional brass-band music to
Neumos
; local bands The Dip (soul and funk) and Zubatto Syndicate (jazz/rock/funk) are openers.
(925 E. Pike St.; 21 or older; $20; buy tickets here)
Jane Eyre: The Musical
Greenwood | Thursday, August 7, 7:30 p.m.
The perfect marriage. No, not the one between the weathly gentleman and the mad woman in the attic—we're talking about the marriage of Gothic romance and musical theater. Catch this musical interpretation of Charlotte Brontë's classic in its final weeks on
Taproot Theatre
's intimate main stage.
(204 N. 85th St.; $20–$40 with discounts available for youth, seniors, and students; see additional times and buy tickets here)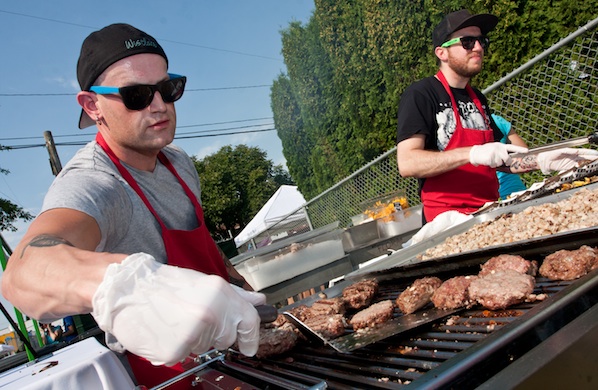 South Lake Union Block Party
South Lake Union | Friday, August 8, noon to 11 p.m.
Celebrate the dynamic and growing South Lake Union neighborhood at this free festival. The schedule includes activities for kids, performances by the Seahawks Blue Thunder drumline and Seattle Rock Orchestra, an evening screening of
School of Rock
, a Best Burger competition, and more. Tom Douglas's
Brave Horse Tavern
and
Cuoco
will supply the beer and wine garden.
(Denny Way and Westlake Avenue; free admission, $1+ for food sampling, $15 for burger competition; buy tickets for burgers here)
BY: Leslie Seaton
Leslie Seaton runs the website Fresh-Picked Seattle, a comprehensive calendar of local food, free, and nature events. The site was started in December 2008, and in the past five years, she's hand-picked and listed thousands of local events – and attended hundreds of them herself! If you want to know when and where to go to learn Thai cooking, hear an author talk, take a kayak class, attend a free wine tasting, or a variety of other fun local activities, she's the person to ask.