Things to Do in Seattle: Week of July 14, 2014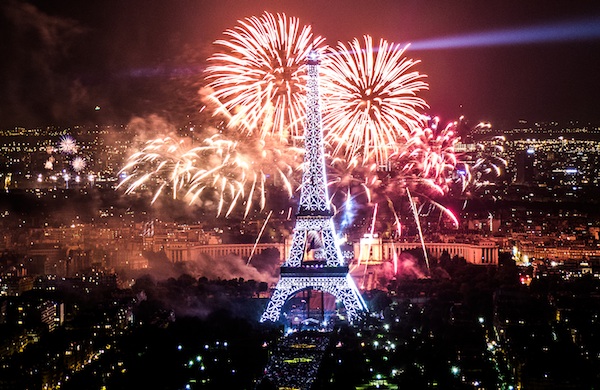 Fireworks! Parties! Parades! No, it's not a belated Fourth of July celebration, it's how the French celebrate Bastille Day every July 14. Show support of our amis across the sea by attending a Bastille Day Party at Le Pichet, or save up all your energy for belting out "Vacation" when The Go-Go's take the stage at Chateau Ste. Michelle in the middle of the week. And if all that singing and celebrating saps your energy, Skillet has a Golden Girls–themed happy hour to help you recover. As always, check Groupon for more things to do in Seattle.
Downtown | Monday, July 14, 6 p.m.
Raise a glass of champagne and toast French National Day at the French café Le Pichet, where the celebration will include live music from Bric a Brac and The Post Alley Ramblers. We're thinking the food and drink specials will offer up plenty of opportunities to practice your French food pronunciations. (1933 First Ave.; free)
University District | Wednesday, July 16, 7 p.m.
George R.R. Martin may be having a moment, but when it comes to the sci-fi fantasy realm, we hope he remembers one thing: "He who controls the spice, controls the universe." Brian Herbert—best known for penning the New York Times best-selling prequels to his father's Dune series—arrives at the U District store to discuss and sign copies of his new sci-fi novel, The Little Green Book of Chairman Rahma. The book centers around a radical environmental-activism group that seizes control of the government to put an end to climate change. No word yet on whether sandworms play any role. (University Book Store, 4326 University Way; free)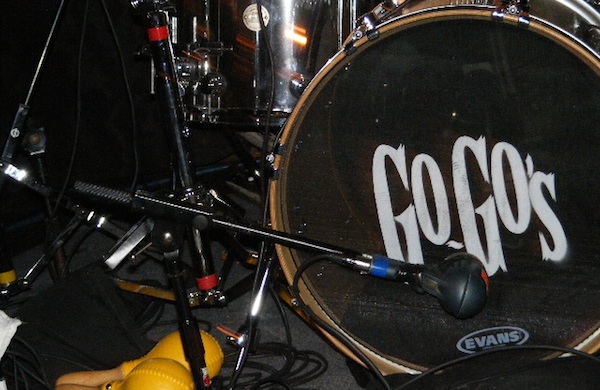 Woodinville | Thursday, July 17, 7 p.m.
It's been 33 years since The Go-Go's debuted their triple-platinum album Beauty and the Beat, but three decades have done nothing to lessen the popularity, energy, or, dare we say it, sex appeal of the '80s favorite all-female pop-punk band. For their Replay America tour, the band has paired up with Cutting Crew, Naked Eyes, Martha Davis of The Motels, and Patty Smyth of Scandal. (Chateau Ste. Michelle Winery, 14111 NE 145th St., Woodinville; $61+; buy tickets here)
Central District | Friday, July 18, 3 p.m.–6 p.m. and 10 p.m.–11 p.m.
Dorothy, Rose, Blanche, and Sophia would probably be shocked to discover there's no cheesecake on the happy-hour menu inspired by their friendship, but after throwing back a couple of $6 Betty Whites (vodka, apricot liqueur, Cocchi Americano Bianco, and prosecco), they'd likely be too drunk to care. The food specials—smoked-lamb corn dogs, egg-topped poutine—don't seem to logically relate to anything on the show, but then again, none of those St. Olaf stories ever made any sense either. (Skillet Street Food, 1400 E. Union St.)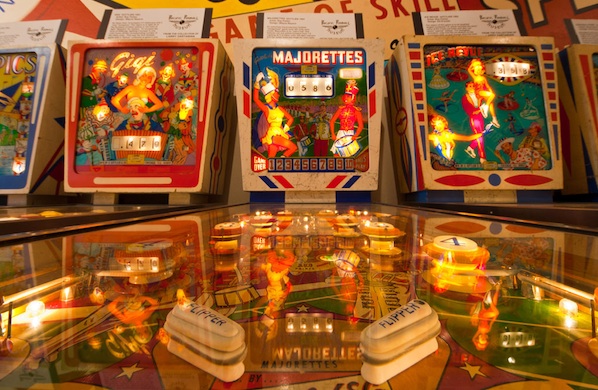 Ballard | Saturday, July 19, noon to 8 p.m.
Pinball enthusiasts and machine collectors will descend upon the Hilliard's taproom for the all-ages event, which will also include classic arcade games. Skillet Street Food will provide grub for the event, while the melodic bumps and chimes of the machines will be accompanied by live music from The Crow Quill Night Owls. (1550 NW 49th St.; free)