Things to Do in Seattle: Week of June 23, 2014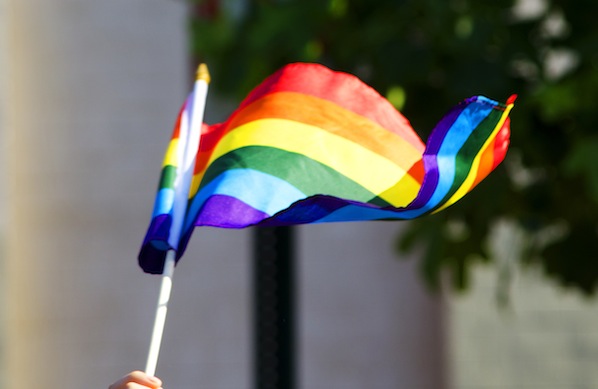 This week: Cheer on Cher impersonators, chow down on free barbecue, and watch a parade led by Mr. Sulu. And, of course, if you run out of activities, you can also always check Groupon for
things to do in Seattle
.
Veruca Salt
Ballard | Monday, June 23, 8 p.m.
First the '90s alt-rock band reunited last year with all four original members. Then, they released two new songs on a limited-edition album in honor of Record Store Day and performed a biting rendition of "Seether" on
Conan
a few weeks later. Now, they're testing the limits of their reconciliation with a summer-long tour, which will kick off in Portland and land here just 24 hours later. Let's hope the hatchet isn't unburied by then.
(Tractor Tavern, 5213 Ballard Ave. NW; $25; buy tickets here)
Dave Coulier featuring Brett Hamil
Kirkland | Thursday, June 26, 8:30 p.m.; Friday, June 27, and Saturday, June 28, 8 p.m. and 10 p.m.
Beacon Hill's own Brett Hamil opens for the Coulier, who will be bringing his famous impressions and (we hope) harmonica skills to the 18+ show. And, yeah, it's probably safe to expect some references to everybody's favorite '90s TV show. We're talking about
America's Funniest People
, of course.
(Laughs Comedy Spot, 12099 124th Ave., Kirkland; $25; buy tickets here)
Field Roast BBQ
Industrial District | Friday, June 27, 2 p.m.–8 p.m.
Field Roast Grain Meat Co.
, the vegan "meat" company, recently moved to new digs
and
rewrote the book on veggie burgers—its edition is made from barley, fresh carrots, and celery—so, needless to say, a party is in order. Guests can swing by for free burgers, vegan ice cream, and tours of the new barbecue building, and they can also enter prize raffles or attempt to win a year's supply of Field Roast burgers by dreaming up the most delicious combination of condiments.
(3901 Seventh Ave. S; free)
PrideFest Cyndi/Cher Welcome Party featuring Heklina
Lower Queen Anne | Saturday, June 28, 3 p.m.–8 p.m.
If you didn't score tickets to see Cher and Cyndi Lauper perform Saturday, don't worry—you can see the next best thing at this drag competition and PrideFest kickoff party. Performers will do their best Cher- or Cyndi-themed acts, competing to win tickets to the concert and the chance to perform on the PrideFest main stage on Sunday. Hosted by San Francisco–based drag artist and
Trannyshack
founder Heklina, the event is all ages but will feature an adults-only beer garden for those who need to forget that
Burlesque
ever happened.
(Seattle Center, 305 Harrison St.; free)
40th Annual Seattle Pride Parade
Central Business District | Sunday, June 29, 11 a.m.
There are a lot of good reasons to make sure you don't miss this year's pride parade, and the fact that it's the event's 40th birthday may be the least of them. This year's theme, Generations of Pride, will pay homage to some of the lesbian, gay, bisexual, and transgender community's earliest advocates, and it will feature special guests like state Supreme Court Justice Mary Yu and the band Lavender Country, who performed at the very first Seattle Pride Parade in 1974. Other highlights: costume contests, drag performers, and motorcycle group Dykes on Bikes. Oh, and did we mention George Takei is the grand marshal? It's never too early to stake out your spot of sidewalk.
(Kickoff begins at Fourth Avenue and Union Street, see the full route here; free)
BY: Shannon Grilli
Shannon Grilli