What to Do at Ski Resorts When the Snow Melts
BY: Rashawn Mitchner |
Mar 27, 2015

At the world's top ski resorts, the end of ski season doesn't necessarily mean the end of all alpine activity. The mountains trade in their blankets of white for a lush green, and most resorts keep their gondolas and aerial trams open so you can see the gorgeous landscape from high above or hike and bike through mountain trails near the summit. Here are some of the best warm-weather things to do in the mountains of our favorite ski resorts.

View from the gondola: The resort claims that its 3-mile-long Peak 2 Peak lift is the world's longest and highest. It takes you to a bike park and more than 31 miles of hiking trails.
Must-do activity: Practice bike jumping over ramps at the indoor Air Zone, then head to the massive bike park on Whistler Mountain, which has three zones spread across 4,900 vertical feet.
Good for kids: The Family Adventure Zone has a coaster slide, go-karts, a gyroscope, and more.
Best place to take in the view: From a sandy beach along one of three alpine lakes
Killington Resort | Killington, Vermont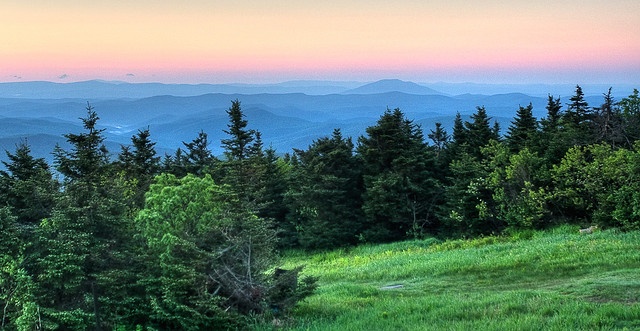 View from the gondola: Take the quarter-mile ride up and you can see up to five different US states and some of Canada from the top of Killington Peak.
Must-do activity: Biking through the mountains. Newbies and experts alike can appreciate the 35 miles of mountain trails.
Good for kids: Kids ages 8–15 can prepare for the next ski season at five-day cross-training camps, which feature skateboarding, rock climbing, airbag jumping and other activities.
Best place to take in the view: The Peak Lodge—perched high up at 4,160 feet—has floor-to-ceiling windows overlooking three mountain ranges.

Whiteface |Lake Placid, New York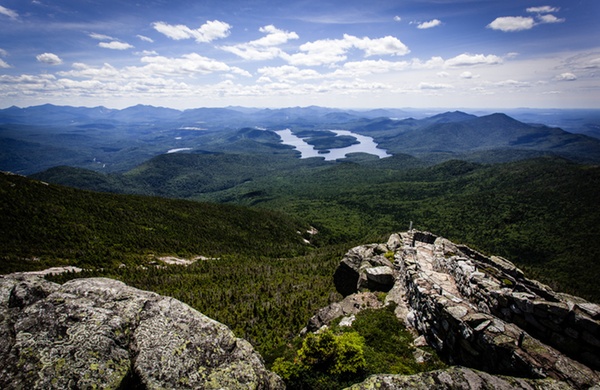 View from the gondola: The eight-person Cloudsplitter gondola takes you up Little Whiteface mountain, with great views of the Adirondacks and Lakes Champlain and Placid along the way. A picnic area and wine bar await at the summit.
Must-do activity: Conquer some of the mountain's 27 biking trails; to get to beginner and intermediate routes, take the shuttle, and take the gondola to access expert trails.
Good for kids: In the Adventure Zone, young ones can scale a climbing wall and do bungee flips on trampolines.
Best way to take in the view: While taking a 1-hour yoga class atop Little Whiteface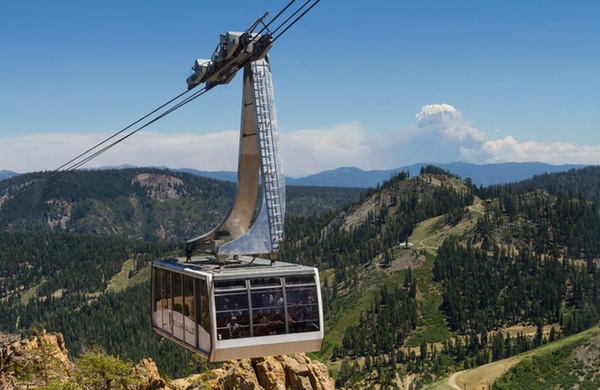 View from the aerial tram: You'll get a bird's-eye view of Lake Tahoe before being dropped off to hiking trails or The Terrace restaurant.
Must-do activity: Swim in the High Camp outdoor pool, set at 8,200 feet.
Good for kids: Catch a free movie outdoors on the plaza (Thursdays in July and August).
Best place to take in the view: From the sixth hole at The Links at Squaw Creek (designed by Robert Trent Jones Jr.), golfers will be able to see several Sierra Nevada peaks.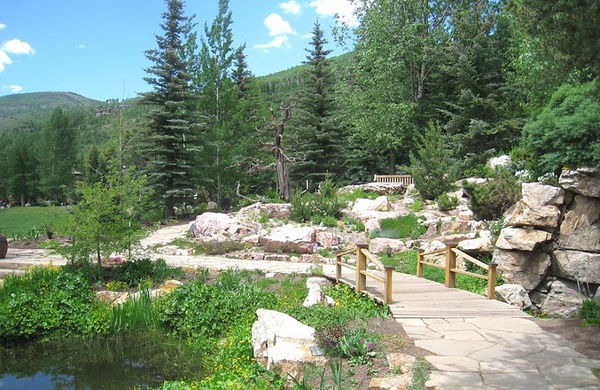 View from the gondolas: The Eagle Bahn gondola takes you to mountainside dining and activities; Gondola One is great for biking.
Must-do activity: Listen to some live music. The Bravo! Vail festival (July 1–August 6) features the Dallas Symphony Orchestra, the Philadelphia Orchestra, and the New York Philharmonic. The Vail Jazz Festival is celebrating its 20th anniversary this year (June 28–September 7), and there's a free outdoor concert series with artists from various genres(Tuesdays, June 17—August 25).
Good for kids: At Adventure Ridge, kids and adults can try zipline and ropes courses and take horseback and pony rides. Family-friendly Friday Afternoon Club parties offer live music and free lawn games (late June–late August).
Best place to take in the view: Game Creek Restaurant, a gourmet eatery set on a pine-fringed ridge, which is only accessible by hiking trails or a four-wheel-drive shuttle


Photos: Top of the world by Sébastien Launay under CC BY 2.0; Sunrise on Pico Mountain by Roger H. Goun under CC BY 2.0; whiteface mountain by Geoffrey Williams under CC BY 2.0; Squaw Valley Gondola by Frank Schulenburg under CC BY-SA 2.0; Betty Ford Alpine Gardens, Vail, Colorado, USA. General view in late June. by Daderot under public domain.
BY: Rashawn Mitchner
Rashawn hopes to eventually pack her Kindle and trail mix for a trip that requires a passport. For now, she visits US cities with microbreweries and nice views.