This Cosmonauts Music Video Teaches You How to Look Cool at a Rock Show
BY: Tyler Clark |
Mar 27, 2014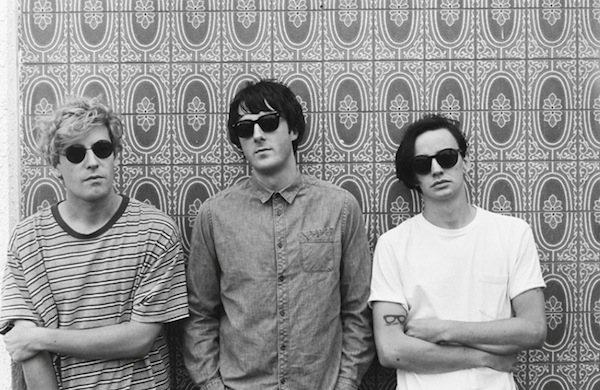 Become an expert on Cosmonauts' brand of lo-fi cool with our study guide to the video for "What Me Worry." Then, put your knowledge into action at Double Door.


When you're a young touring band like Orange County's
Cosmonauts
, you develop a pretty foolproof system for putting out rad vibes at a rock show. In the music video for their single "What Me Worry," the psych-rockers display a few helpful tips for looking your best while hitting the scene:
1.
Wear a leather or denim jacket. If that's not possible, wear a raincoat with a back patch that reads "THIS IS NOT A FUGAZI RAINCOAT."

2.
When you get to the club, find a black light and stand under it. You'll look like one of those velvet posters from Spencer's Gifts, and there's nothing cooler than that.
3.
If you're reapplying lipstick, find the mirror with the least graffiti. If your face begins to look like the side of a 1980s subway car, you've done it wrong.
4.
Smoke in slow motion.

5.
If a band member pours a beer on you, don't panic. That's just their way of showing affection. Besides, you're wearing a raincoat, remember?
6.
After the show, eat McDonald's unironically. If questioned, be prepared to talk about eating McDonald's extra ironically.
"What Me Worry" is available on Persona Non Grata, out now on Burger Records. Test out more of Cosmonauts' coolness tips during their show at the Double Door on Wednesday, April 9. Doors open at 7 p.m., and the show starts at 8 p.m. Black Sea and Ballroom Boxer open. 21+. Tickets are $8 and can be purchased here.
Photo courtesy of the artist
BY: Tyler Clark
Tyler is a writer, storyteller, and musician from Chicago. His stories have appeared on stage at shows including Mortified, Story Club, and Lethal Poetry.