This Month in Shakespeare
BY: Reuben Westmaas |
Jun 3, 2013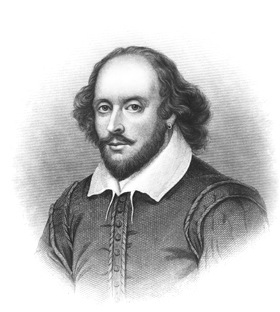 At any given time, there are several Shakespeare plays being performed around Chicago, and the interpretations are as varied as the shows themselves. Some productions play it straight, while others alter the script or ditch the script altogether. The results can be heartbreaking, ridiculous, and every now and then, both. Here are six notable takes on the Bard that you can check out in June.
Much Ado About Nothing
Fury Theatre brings one of William Shakespeare's funniest plays to life by the lake.
When:
Fridays, Saturdays, and Sundays, June 7–23
Where:
Berger Park
Cost:
$15
Tip:
The lakefront location makes the park a great spot for a picnic before matinee performances. While many companies reinterpret or conceptualize the plays of Shakespeare, Fury Theatre keeps things simple with a lively outdoor production of one of his most famous comedies. The green at Berger Park becomes the stage for the "merry war" between Benedick and Beatrice—two adversaries who begrudgingly start to fall in love amid mistaken identities and the treachery of the play's villain, Don John. Fury's ensemble performs
the antics with appropriately high energy and exaggerated physicality. Sunday matinee performances invite the audiences to try on provided costumes and squeeze into a photo booth with members of the cast.
Backroom Shakespeare Project: The Taming of the Shrew
A barely rehearsed Shakespeare troupe performs the plays in an era-appropriate party atmosphere.
When:
Sunday, June 9
Where:
1050 W. Wilson St. in Edgewater
Cost:
$5 suggested donation
Tip:
Don't be deterred by the fact that the address is an abandoned TCF Bank—you've got the right place. Backroom Shakespeare takes the work of the Bard back to its original habitat: among the inebriated masses. Once a month, a group of actors descends on a bar to perform a different Shakespeare play. But on June 9, the dramaturges shake things up even more by joining with the
Pivot Arts Festival
to transform an abandoned building into their own tavern. Like all of Backroom's shows, there's no director, and the production gets no more than one rehearsal. Later, on Monday, June 24, the rowdy bunch mounts the thinking man's rom-com once again at a yet-to-be-announced fancy restaurant—and what better place for elaborate pickup lines meant to woo an unreceptive stranger?
Othello: The Remix
Brothers GQ and JQ wrote this hip-hop update of
Othello
for London's Globe Theatre.
When:
Wednesdays–Sundays through June 15
Where:
Chicago Shakespeare Theater
on Navy Pier
Cost:
$25–$35
Tip:
The production contains mature language and adult themes, so it's not recommended for younger audiences. Known for their productions
Funk It Up About Nothin'
,
I <3 Juliet
, and
The Bomb-itty of Errors
, the Q Brothers specialize in keeping Shakespeare fresh for a modern audience. In their latest critically acclaimed reimagining, Othello is a rising hip-hop star instead of a celebrated general. His diverse crew includes Iago, a consummate lyricist and hip-hop purist; Cassio, a style-over-substance rapper; and Desdemona, the beautiful singer who eventually becomes Othello's wife (and is only heard, not seen). Hoping to make the group's music appeal to a wider audience, Othello decides to release Cassio's solo album first, which prompts a jealous Iago to tear down everything Othello has worked for. Despite the presence of original hip-hop songs, the humor and energy of the production never undercut the drama. Chris Jones of the
Chicago Tribune
praised the show
for not only being funny but also "poetically penned and, best of all, suffused with ideas of striking complexity."
West Side Story
The Broadway adaptation of
Romeo and Juliet
comes to Chicago in a large-scale touring production.
When:
Tuesday, June 11, to Sunday, June 16
Where:
Oriental Theatre
Cost:
$24.78–$92.24
Tip:
While waiting for the curtain to rise, marvel at the giant seahorses circling the opulent, domed ceiling. The Montagues and the Capulets become rival street gangs. Blank verse is transformed into show tunes laced with jazz harmony and Latin rhythm.  But the tragic romance at the heart of
Romeo and Juliet
remains largely untouched in
West Side Story
. Leonard Bernstein and Stephen Sondheim created an instant piece of Americana in 1957 by drawing on the eternal themes of Shakespeare's most famous story—the power of adolescent love and the cycle of senseless violence—while updating it with a setting on the Upper West Side of Manhattan. The Tony Award-winning musical showcases timeless songs such as "Tonight" and "America," all performed by a touring cast made up of former stars of
Grease
, ballerinas from
The Nutcracker
, and backup dancers from the Black Eyed Peas' music videos.
The Complete Works of William Shakespeare (Abridged)
Three madcap actors race through the canon of Shakespeare, unafraid to be silly and involve the audience.
When:
Thursdays–Sundays through June 23
Where:
Athenaeum Theatre
Cost:
$22–$27
Tip:
Don't expect to be an expert on Elizabethan England after seeing this production. Starting with a parody of
Romeo and Juliet
and ending with a rapid-fire, backward version of
Hamlet
,
The Complete Works of William Shakespeare (Abridged)
is a thigh-slapping romp through all 37 plays. Highlights include a mash-up of 16 comedies, the grotesque climax of
Titus Andronicus
portrayed as a cooking show, and a reduction of all of the royal histories to a football game. Later, the trio invites an audience member onstage to play Ophelia as they try to perfect
Hamlet
by blasting through it over and over again. This production is never the same twice, as the performers refuse to recognize the fourth wall and incorporate the crowd as much as possible.
The Improvised Shakespeare Company
An improv troupe builds an imaginary Shakespearean comedy around a title suggested by the audience.
When:
Fridays at 8 p.m. and 10:30 p.m.
Where:
iO Chicago
's Del Close Theater
Cost:
$16
Tip:
A working knowledge of Shakespeare isn't necessary but can make these plays even funnier. Brushing up their Shakespeare is a constant must for the ISC. Having to come up with two brand-new plays in the style of the Bard every week based on nothing more than a fake title, the troupe makes sure their bawdy puns, iambic pentameter, and use of "thees" and "thines" are well-honed. Just like in Shakespeare's day, the ensemble is made up entirely of men, but unlike the Elizabethan era, this cast includes
Jeopardy!
champions, Second City veterans, and stars of CollegeHumor videos. In the words of the
Chicago Reader
, they "execute perfectly timed asides, occasionally utter rhyming couplets (some hilariously forced: 'Let us be quick-sa, and get to the bar mitzvah!'), and drop parodic phrases."
BY: Reuben Westmaas
Reuben writes about whiskey at work and drinks it at home. He also writes and edits the arts magazine Sixty Inches From Center.