Best of the Best Lists: Week of Friday, August 15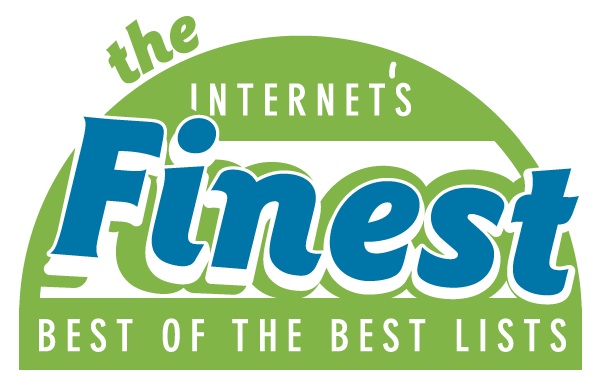 The Internet is a strange gift that keeps on giving, until your entire social-media newsfeed is filled with blurbs about craft beers, Shark Week, and the top 10 craft beers to pair with Shark Week. Our favorite lists this week covered all of the above, as well as baby names, Southern restaurants, and boozy hotels.
1. TheGrio's Top 5 Robin Williams Movies You May Not Have Seen
The Internet mourned the passing of a legend this week by reflecting on the vast and diverse career of Robin Williams. Some oft-overlooked gems:
The Fisher King
and
Flubber
.
2. People Magazine Ranks Every Shark in Pop Culture
Shark Week hit us faster than a hammerhead in search of chum. The brave folks at
People
magazine have waded through the murky waters of pop culture to rank the five most popular (read: terrifying) sharks ever.
3. The Daily Meal's 50 Best Craft Breweries in America
Craft breweries are springing up across the country like cask-aged dandelions. The Daily Meal thinks Michigan's
Founders Brewing
and Delaware's
Dogfish Head Brewery
are definitely worth the road trip.
4. The World's Best Boozy Hotels, According to Huffington Post
In most hotels, the booze options consist of an overpriced mini fridge and a lobby bar that tries to pass Heineken off as a craft beer. Get a little more booze for your buck at these 10 hotels, including one that gives wine-infused spa treatments and another that's actually owned and run by a brewery.
5. WalletHub's Best and Worst Cities for Pet Lovers
Does Fido like fine dining? You might want to take him to San Francisco, which has the most pet-friendly restaurants. WalletHub also ranked towns based on vet costs and number of dog parks, with Cincinnati rising to the head of the pack for overall pet-friendliness.
6. The Top 100 Baby Names in England and Wales in 2013
The royal baby is making headlines again, this time because his birth has led to an influx of British babies named George. On the girls' side, the name Poppy made its debut in the top 10, but Amelia continues to reign in the number 1 spot.
7. Southern Living Ranks the South's 10 Best New Restaurants
Crispy lamb shanks, grilled Chesapeake oysters, and ahi tuna ceviche. These might not be the first foods that come to mind when you think of the South, but to borrow a phrase from one dastardly Northerner, the times they are a'changin'.
8. Best College Reviews' 50 Best College Towns in America
College towns are more than dive bars and amoral coed dormitories. BCR ranked popular college towns based on factors such as livability and school presence. Boulder, Ann Arbor, and Madison came out on top.
9. Today's Five Best US Cities for a Destination Wedding on a Budget
Sure, the Caribbean is a fine place for a destination wedding, but have you considered Philadelphia? Whether you choose to tie the knot on the Rocky Steps or inside a Nashville honky-tonk, these five spots are as budget-friendly as they are unconventional.
10. What Culture's 10 Movies Everyone Likes for the Wrong Reasons
Wait, you like
Avatar
because the 3D special effects are cool? How very quaint. This slightly pretentious list takes on the "typical" reasons for liking films (for example, Kevin Spacey's exquisite jawline in
The Usual Suspects
) and gives you a better, realer reason for why each is great.