Train Like a Winter Olympian Without Leaving the Midwest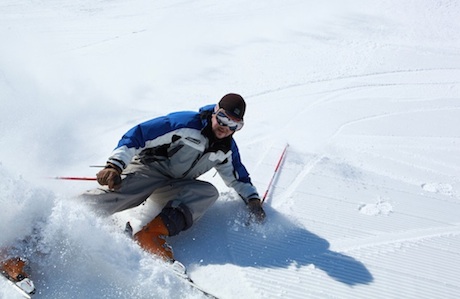 Sadly, it's too late to enter this year's Olympic Games. Start training for 2018 by checking out some of the Midwest's best training grounds for curling, skiing, and the luge.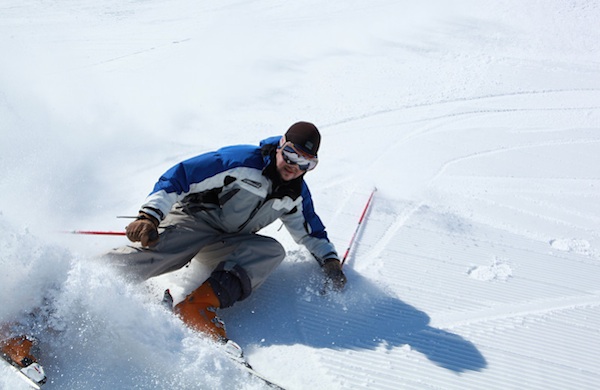 For 17 days in February, athletes from around the world will descend upon Sochi, Russia, for the chance to win Olympic gold. They'll invariably draw upon years of intense preparation, having practiced the same figure-skating routines hundreds of times or spent hours in the video room poring over scenes from Cool Runnings­­. Though it's too late to enter this year's games, Chicagoans can start training for 2018 by checking out some of the Midwest's best training grounds for popular Winter Olympic sports.
Ice Skating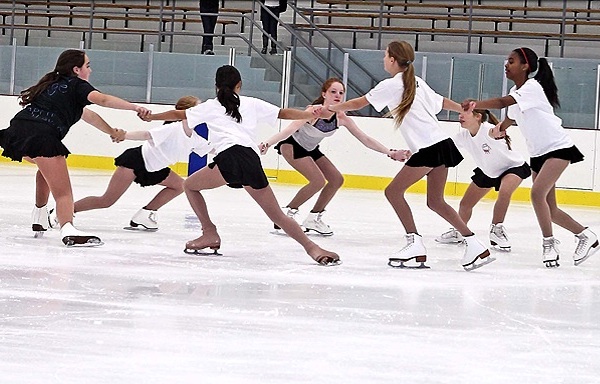 Where to Train: McFetridge Sports Center (3843 N. California Ave. | Irving Park) 
There may be a shortage of snow in the late days of spring, but that doesn't mean Olympic athletes can take the season off. Ice skaters spend much of the year gliding in circles around McFetridge Sports Center, where the indoor rink stays open through August. The facility hosts group classes for skaters aged 4 or older, but visitors can also partake in open sessions and synchronized-skating classes.
Cross-Country Skiing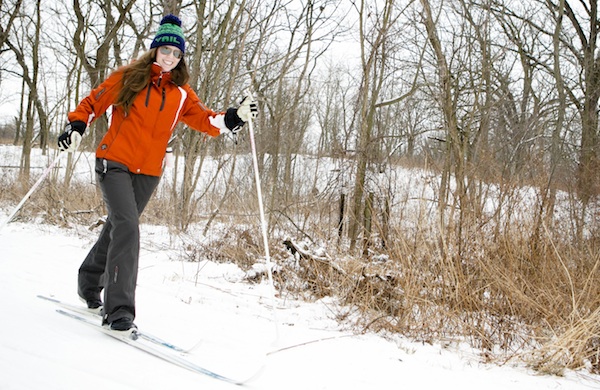 Where to Train: Forest Preserve District of Cook County (536 N. Harlem Ave. | River Forest) 
Chicagoland is home to a number of parks and forest preserves that double as hubs of cross-country skiing, but Sagawau Environmental Learning Center ranks among the best. Located within the Forest Preserve District of Cook County, all of the park's trails are open for wintertime skiing. The same goes for much of the rest of the preserve, with the exception of a few nature centers and golf courses. There's even a Nordic skiing program complete with lessons and nature tours.
Snowboarding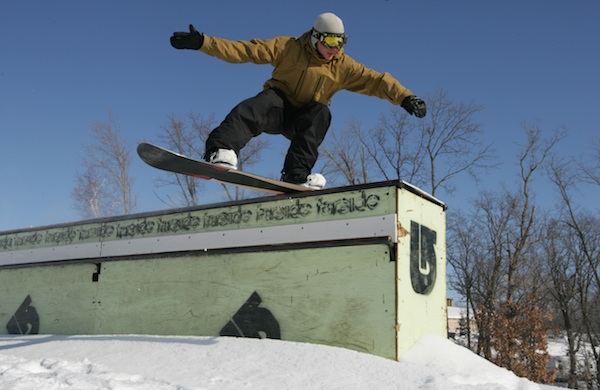 Where to Train: Chestnut Mountain (8700 W. Chestnut Rd. | Galena)
Chestnut Mountain is home to one of the largest snowmaking systems in the entire Midwest, which explains why its 220 acres are consistently blanketed in fresh powder. Although the mountain welcomes both skiers and snowboarders, the latter camp tends to overrun Farside, a massive terrain park filled with halfpipes, quarterpipes, and more than 25 slick rails. Chairlifts whisk boarders up the rest of the mountain, where 19 runs for all skill levels await. If a full day of shredding leaves you seeing white, kick back in the resort's lodge and take in an awe-inspiring view of the Mississippi River.
Ice Hockey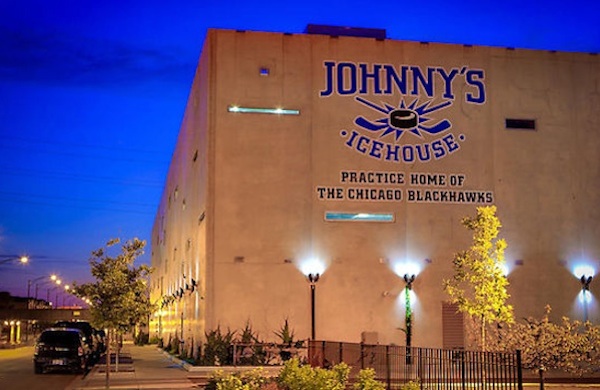 Where to Train: Johnny's IceHouse (1350 and 2550 W. Madison St. | Near West Side)
At last count, Johnny's IceHouse hosted 126 adult hockey teams. Actually, make that 127—the complex's western location doubles as the practice rink for the Chicago Blackhawks. In addition to leagues, clinics, and tournaments for adults of all skill levels, both IceHouses feature similar programs for youth players, including a 32-team Thanksgiving tournament. While you're waiting for the puck to drop, chow down on popcorn and Chicago-style hot dogs inside The Stanley Club, a restaurant and lounge that overlooks the rink.
Luge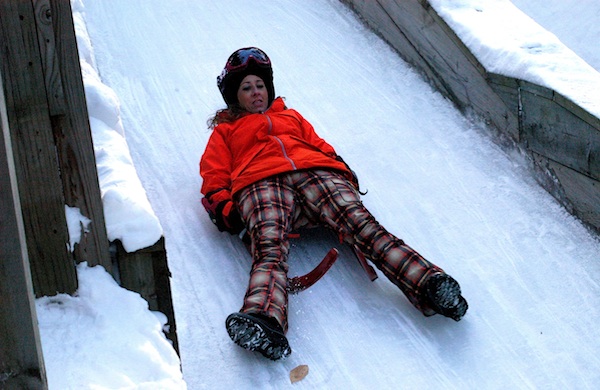 Where to Train: Muskegon Winter Sports Complex (462 Scenic Dr. | North Muskegon, MI)
Sure, you could always spend the day snowshoeing or sledding. But Muskegon Winter Sports Complex also offers a wintery amusement that's far less accessible to the common athlete. Designed specifically for beginners by three-time Olympian Frank Masley, the complex's luge track is one of only four in the United States. The 850-foot track features six curves, which riders can hug at speeds of up to 30 miles per hour. Coaches are on hand to help beginners navigate the track and vie for Olympic-style awards.
Curling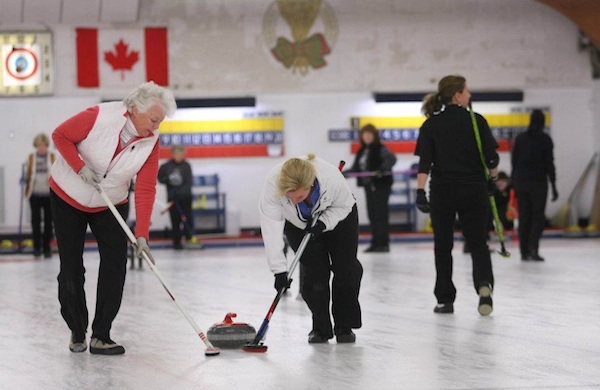 Where to Train: Chicago Curling Club (555 Dundee Rd. | Northbrook)
The Chicago Curling Club opened its doors in 1948—a full 24 years after curling debuted in the first-ever Winter Olympics. Such historical tidbits are far from trivial to the club, which houses a curling museum full of records, equipment, and related ephemera. After getting acquainted with the sport's past, you can lace up for a Learn2Curl class that includes on-ice training and practice games. In addition to these classes, the facility's four sheets of ice host games and tournaments—bonspiels, to the initiated­—for players of all skill levels. You can even partake in the postgame "broomstacking," a time-honored ritual that entails feasting, drinking, and socializing with fellow curlers.
Photos: McFetridge Sports Center (Ice skating); Forest Preserve District of Cook County (Cross-country skiing); Chestnut Mountain (Skiing and snowboarding); Johnny's IceHouse (Ice hockey); Collin Brennan (Luge); Adam Faust (Curling)