Travel Tip Sheet: Devil's Lake State Park
BY: Jorie Larsen |
Jul 8, 2014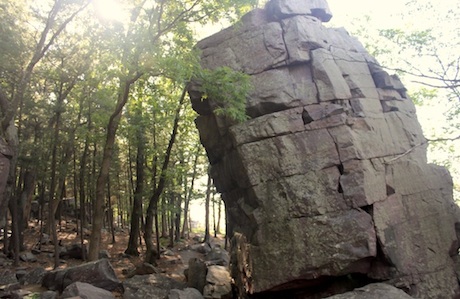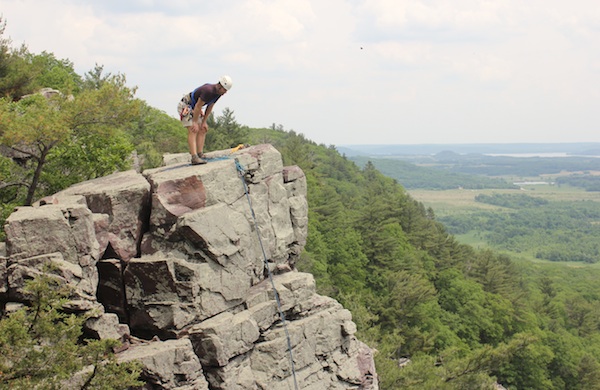 Devil's Lake State Park
celebrated its centennial anniversary in 2011, making it the third oldest state park in Wisconsin. But Devil's Lake is second to none in terms of popularity, attracting more than one million guests per year—and for good reason. Here, 500-foot-tall quartzite bluffs cast impressive shadows across Devil's Lake, a 360-acre swimming hole surrounded by hiking trails and family-friendly campgrounds. The park is also an important sanctuary for wildlife. Nearly 100 species of birds call Devil's Lake home—that's half the total number of bird species in Wisconsin. Keep your eyes peeled for black bears and deer during your stay, too.
What to Do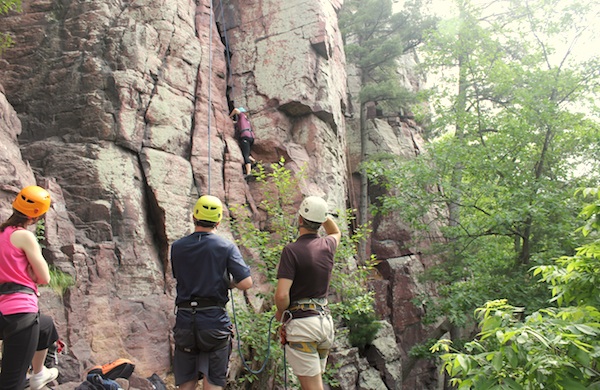 Climb some rocks.
For avid rock climbers, Devil's Lake State Park represents a blissful reprieve from the flat prairies of the Midwest. Although the park itself doesn't maintain any climbing routes, beginners can sign up for a guided excursion through a third-party outfitter such as
Devils Lake Climbing Guides
.
Read our five tips for the beginner rock climber.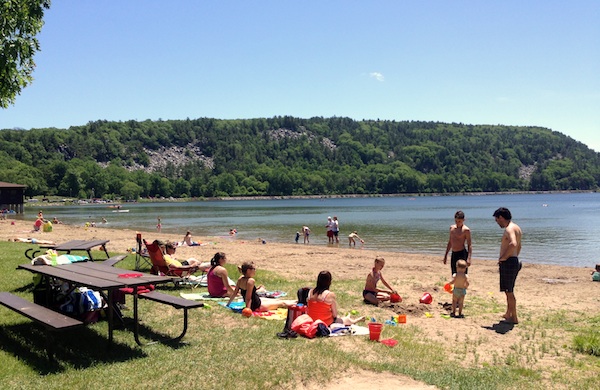 Go for a swim.
Two swimming beaches, North Shore and South Shore, border Devil's Lake on opposite sides. Both are equipped with bathhouses and picnic tables. If you don't feel like fighting the crowds, head to the South Shore. It's a bit rockier, but you'll have more space to spread out. You can also fish for brown trout and walleye or hop into a kayak and paddle around the lake.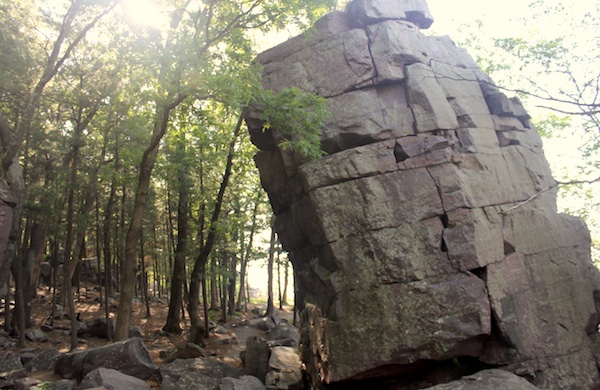 Hit the trail.
Lace up your hiking boots to explore the 29 miles of marked hiking trails within the park. The moderately challenging hike to Devil's Doorway rewards trekkers with panoramic views of the lake from atop East Bluff and a glimpse at the iconic Devil's Doorway rock formation. Pick up the trailhead in the CCC Parking Lot.
Where to Eat
Both beaches have a large concessions stand with nachos and soft pretzels, as well as a grocery store where you can stock up on provisions such as firewood and beer. There are two picnic areas on the North Shore and one on the South Shore. Each is equipped with grills, a water spigot, picnic tables, and sheltered pavilions available for rent. Outside the park, the town of Baraboo—just 3 miles away—is home to several notable restaurants, including the quaint and homey
Little Village Cafe
.
Where to Stay
If you're craving a true Devil's Lake experience, reserve a campsite well ahead of time so you can sleep under the stars in one of the park's three wooded
campgrounds
: Northern Lights, Ice Age, or Quartzite. There are hundreds of electric and non-electric sites for RVs and tents, but they fill up quickly on summer weekends. If you prefer to sleep beneath a solid roof, seek out a hotel room in Baraboo.
Looking for more ways to spend a summer weekend? Check out Getaways to plan your next vacation.
Photos: Jorie Larsen, Groupon.