Pet-Friendly Travel Tips from Manny the Frenchie
BY: Andy Seifert |
Feb 17, 2016
No pudgy french bulldog has seen more of the country than social-media superstar Manny the Frenchie. As part of his current 14-city tour, the 4-year-old black-and-white bulldog has cruised down South Beach, walked the red carpet at the Max movie premiere in Los Angeles, and admired the Manhattan skyline. And wherever he goes, Manny helps raise money for pet charities, including Strutt Your Mutt, the ASPCA, and the Best Friends Animal Society.

Since Manny has so much travel experience, we chatted with his human mom, Amber Chavez of Chicago, to learn some tips for traveling with pets that will keep your dog happy and healthy on your next vacation.
Find out what "pet friendly" really means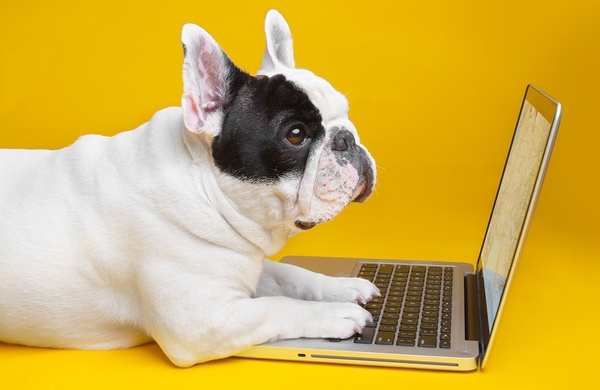 So you've booked a room at a "pet-friendly" hotel. Here's the thing: there's no standard, industry-wide definition for "pet friendly." Oftentimes, that phrase only means your dog is allowed in the room with you. With a little research, you may find a hotel that offers more.

"We like hotels that do that little bit extra," Chavez says. "Sure, it's nice when they let Manny in [the room], but when the hotel has amenities for the dogs, like a specialized little place where you can sit with him, that stuff is really cool." Some hotels offer treats, dog bowls, and special dog beds—it's all a matter of finding them.
Know the breed and check the weather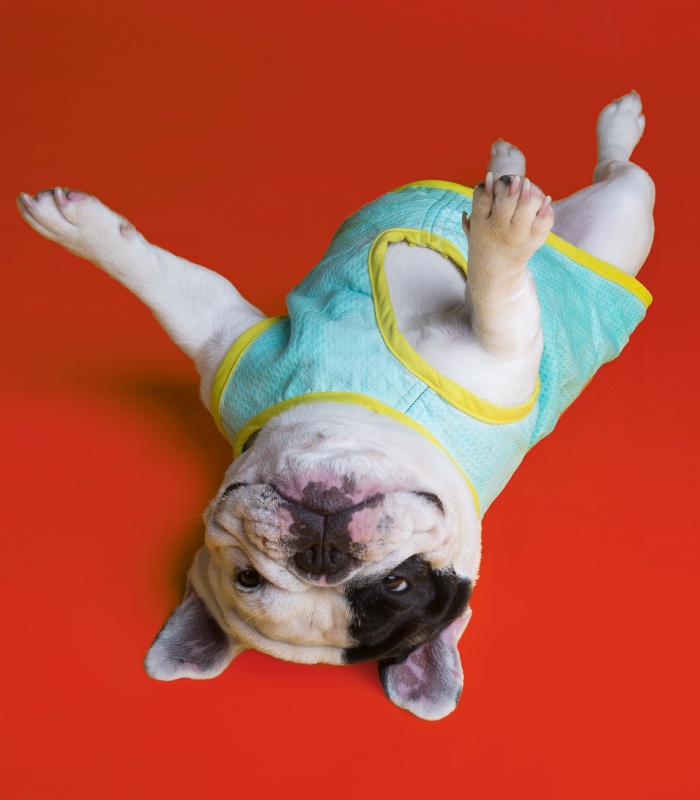 Every breed is different, and many are better suited for specific climates. Manny is a french bulldog, which makes him brachycephalic, or short-nosed, like the english bulldog, pug, or boston terrier. Because of their noses, brachycephalic dogs often have trouble cooling themselves via panting, putting them at risk for heat stroke. This is especially important to consider when traveling to warm-weather destinations.

"You always want to be careful with heat stroke; it can happen in a second," Chavez says of brachycephalic dogs. "Make sure they're always cool and in the shade. … I always have a huge water bottle with me, [and] a travel water bowl so he can constantly have access to water."

There are breeds with cold-weather concerns as well, especially chihuahuas and other dogs with no undercoats. No matter the breed, always check the weather ahead of time and plan accordingly.

"If you're going to pack cool-weather clothes for yourself, you'll want to pack the same for your dog," Chavez says.
Pack the necessities—and the favorites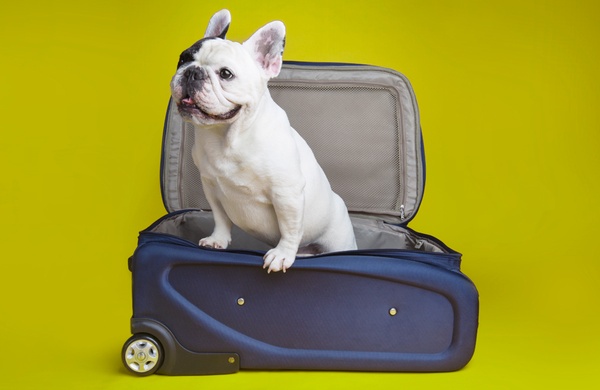 When packing for your pet, don't skimp on essentials such as water bowls and harnesses. But packing favorite snacks and toys can also help ease the transition from home to an unfamiliar place.

"He definitely has his own little doggie backpack with all of his special stuff in there," Chavez says on Manny's packing routine. "He always has to have some sort of bacon-flavored meat snack with him; it's his absolute favorite. Two most comfortable harnesses, an abundance of doggie-poop bags."

If your pet is active, it's also a good idea to think about basic first-aid supplies, in case of a minor accident.

"I always have an antibiotic spray, because he likes to run around in the hotel occasionally," Chavez says. "He might get a rug burn or a skin cut. You know, I'm just an overprotective dog mom."

Budget time to play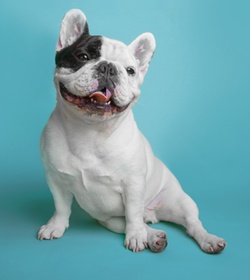 Never deny a dog time to let loose, even when you're on the road. Before you set out on your trip, research nice spots close to your hotel where you can take your dog for a walk—bonus points if it's an off-leash park.

"We try to find a cute little park, some place near to the hotel so that Manny can play," Chavez says. "He always likes to meet new friends, so any dogs he sees in the hotel or the airport, he likes to go hang out with them."

"We met a Frenchie in Vegas that you would've wondered if they were related, they were just rolling around the lobby together."
Photos by Grant Walsh, Groupon
Read more tips for traveling with pets: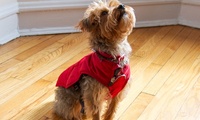 BY: Andy Seifert
Andy Seifert is a travel editor. He has written for The A.V. Club and NewCity magazine. In his free time, he enjoys soda.