Treat Yourself: A Decadent Day Out in Miami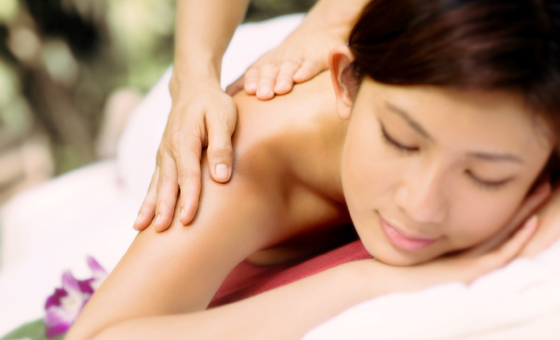 With its lavish spas, sun-drenched beaches, and exclusive late-night parties, Miami practically begs its denizens to indulge in decadent behavior. If you're looking for an indulgent day out on the town, the city offers plenty of places to treat yourself.
Start the day lounging at The Standard Spa, which hotelier André Balazs told American Spa he designed to serve "the role of bathing in the days of the Romans." Pluck grapes from a bowl of fresh fruit that sits in the hamam, a Turkish-style bath where guests submerge themselves in one of four soaking tubs before sprawling out on heated marble benches. More daring visitors head outdoors to the coed, clothing-optional mud lounge, where they slather themselves—or each other—in detoxifying red, gold, or green mud as they bask in the sun.
The ambiance jumps ahead several centuries at Terribly Girly, where clients get dolled up for vintage- or boudoir-style photo shoots in a studio voted 2011's Best Place to Get a Makeover by the Miami New Times. The all-female hair and makeup team, who have worked with Vivienne Westwood and the Broward Opera House and list extracurricular involvement in hard-rock bands and burlesque troops, pour bubbly to relax their subjects before cinching them into pinup-style garb.
After working the camera in sky-high heels, ladies can head to Tuccia di Capri in Miami Beach to ease into a pair of custom-made sandals. Using Italian leathers and Parisian gemstones, a pair of former runway models turned Capri-trained cobblers wrap feet in Old World–inspired styles named after the ancient or modern icons who wore them best.
Break in sandals with a stroll through Coconut Grove's Kampong Gardens, where the perfumes of West Indian lilac and ylang ylang permeate the air. Visitors can laze under the shade of a 50-ton Tanzanian baobab tree until dusk, when the Twilight Tour takes guests on a three-quarter-mile walk broken up by sampling stations.
For dinner, stop in at The Dome Bar in Coral Gables, where patrons dip tiny spoons into one of seven caviars culled from Russia, Uruguay, Italy, or North America. The roe shares plate space with crème fraiche and truffle scrambled eggs, though diners can also enjoy meatier entrees of braised-beef short ribs or filet mignon.
After dinner, head to Fontainebleau's LIV, where cerulean lights illuminate the nightclub's Romanesque dome ceiling. Multiple levels built into the 18,000-square-foot, open-air space create an intentionally voyeuristic vibe that allows patrons to sneak glances at the celeb-studded clientele.